Arc of Service: A Photo Essay of Service in the 1990s
Michael Ketover, Peace Corps Ukraine's country director, tells his story of service through photos.
In 1990, I began serving as an AmeriCorps Volunteer in Service to America (VISTA) volunteer. In that position, I worked with vulnerable teens and children in Coolidge, a small town in southern Arizona. I gladly left my lucrative, dull job at a corporate law firm in Miami to undertake my VISTA work. That's where I began to learn how to lead from the back of the room, characterized by Mr. Jesse Sixkiller, one of our VISTA pre-service trainers in Phoenix, as "steering the canoe from the back of the boat." Servant leadership is a management approach I continue to treasure.
Joining the Peace Corps
After my VISTA year, I spent some time serving as an attorney in the public interest in northern Florida. I represented abused, abandoned, neglected, and special needs children in family and juvenile courts. During that time, I applied for the Peace Corps and, in 1993, I left for my Peace Corps assignment in Honduras. I lived in a village of 100 people—all of indigenous Lencan descent. Our community was about 18 miles from the nearest bus stop. I worked with subsistence corn and bean farmers to improve their qualities of life by focusing on improving the degraded soil on their small plots. To do that, we planted green manures and agroforestry-friendly local trees. My academic and professional pedigrees were irrelevant in the isolated village, which, at that time, was still waiting for electricity and a road to reach it. I learned a lot about patience and humility from my friends in the village.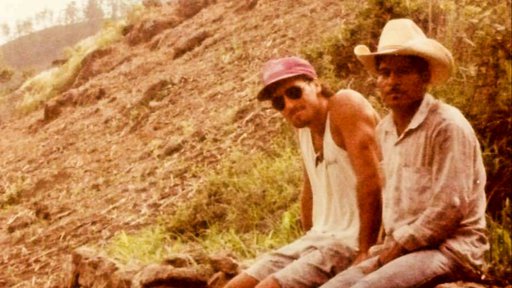 I extended my Peace Corps service to Guyana and assisted the reentry to that country after 28 years of having no Peace Corps presence. In 1995, I helped open the new Peace Corps office in Georgetown and served as the program manager and technical trainer for the new Youth Development project. I also was assigned to UNICEF. When my Peace Corps extension concluded, I continued to support Guyana's Ministry of Youth and Children on children's rights promotion strategies and projects as a UNICEF contractor. I made good friends in Guyana and met my wife there. She is an RPCV—Guyana '97—and is now a foreign service officer.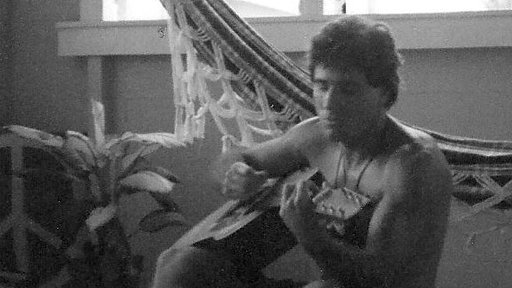 Crisis Corps
After a series of strong hurricanes in 1998, I applied to a new Peace Corps program called Crisis Corps. I was motivated by a continued desire to serve and to help people in Central America or the Caribbean. I was assigned to the Dominican Republic. While there, I first assisted the local World Food Program office in Santo Domingo. Then I served as the regional supervisor in Monte Plata, where I coordinated operations for a Food for Work project in five municipalities. In that position, I worked with several hundred NGOs and church organizations.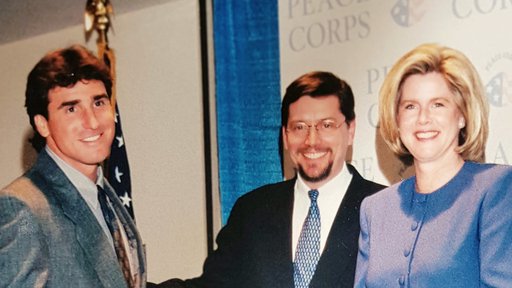 I was part of a Crisis Corps kickoff event in Washington, D.C., that Tipper Gore, wife of then-Vice President Al Gore, attended. I have stayed in touch with former Peace Corps Director Mark Gearan, who swore me and the others in as new Crisis Corps Volunteers.
Service Continues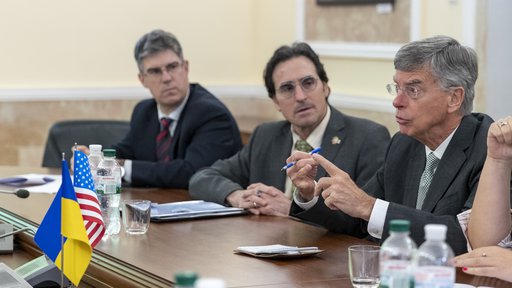 I currently serve as the country director for Peace Corps Ukraine which, before the pandemic evacuations, was the largest program globally. Over 400 Peace Corps Volunteers and trainees served here in 2019. I emphasize to Volunteers who are completing their two-year tours of service that "COS" stands for Continuation of Service, not Close of Service.
The 1990s provided me with numerous opportunities to serve, to promote world peace, and to develop meaningful friendships. Service opened doors for me, offered me many fascinating professional experiences, and helped me connect professionally and personally with colleagues who have graciously mentored and coached me, dignities which I try to pay forward.