Adventures in STEAM and the World Languages Classroom
I teach French at Flintridge Preparatory School in Los Angeles. 
Our school has a major building expansion planned for the future, in line with two new initiatives, Global Studies and STEAM (Science, Technology, Engineering, Arts, and Math). I found that my intermediate French course could be a bridge between the initiatives. Students who enroll in a foreign language least expect to find STEAM activities there, but why shouldn't they? After all, the ability to communicate is necessary for all activities—certainly not just in the foreign language classroom.

At Prep, we are lucky to have access to an ever-growing toolkit of 3-D printers, a laser cutter, a CNC router, and other design tools. These tools will have a future home in a makerspace intended for students and faculty to engage, collaboratively, in design-development.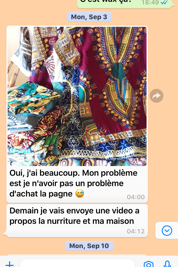 Getting Started 
I first heard about the Paul D. Coverdell World Wise Schools program through a Wiki page developed by Nicole Naditz, the 2015 ACTFL Language Teacher of the Year. Her students created solar lanterns for their Volunteer. I thought I could use this program in my classroom. 
I submitted a request on the World Wise Schools website to connect with a French-speaking Volunteer to do a pen pal exchange. The goal was to identify needs in the Volunteer's community and enable my students to develop and test prototypes to solve community problems, such as a solar lantern, greenhouse, or education tool. Laura Scales, an agriculture Volunteer in the Francophone west region of Cameroon, responded to my request.
So far, the time lag between Los Angeles and Cameroon has prevented us from doing a Skype chat. Instead, we have used online tools such as email and WhatsApp to engage in conversations and learn about Cameroon.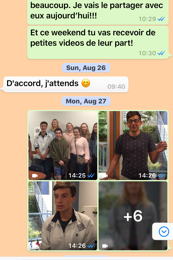 The students were fascinated to learn that French is not the only language spoken in Cameroon. In fact, Laura uses a patois to communicate and occasionally uses French for administrative tasks at the post office and fetching supplies.
Cross-cultural Projects
Over the next school year, we will be completing two projects with Laura. "Once Upon a Time in Cameroon"("Il était une fois au Cameroun") is an adaptation of classic fairy tales about the regional flora and fauna of the country. This also a technical challenge: print a book that not only can stand up to the rainy season but also can be read in low-light conditions. 
"In the Field" ("Sur le champ," a play on words that also means "right away") involves having the community where Laura serves teach us about compost and other sustainable farming practices.
I will write a series of stories for World Wise Schools on our projects and how they are impacting Laura's community.
Dr. Lauren Van Arsdall teaches French in the World Languages Department at Flintridge Preparatory School, a private, independent, coed day school for grades 7-12. She is interested in cultivating 21st century skills such as collaboration, creativity, and cultural competency in her students, and is open to sharing pedagogical materials related to contemporary Francophone Africa.