A father's Peace Corps legacy to his son
My father, John Young, is the primary reason why I decided to join the Peace Corps.
My dad is one of the most impressive people I know, and has always credited his Peace Corps service with teaching him the meaning of community, service, cultural curiosity and tolerance. As a kid I grew up trying to emulate many of the things that my dad did, and as an adult I learned more about why he has such a unique perspective on the world.
It was unusual for a second-generation Chinese American like my dad to dedicate himself to full-time volunteering instead of pursuing a career after college. Beginning in 1981, he served in an extremely remote area in Papua New Guinea (PNG), hundreds of miles from the eight other Volunteers in his group. In those pre-internet days, aerogrammes were the only form of communication between him and his family in the U.S.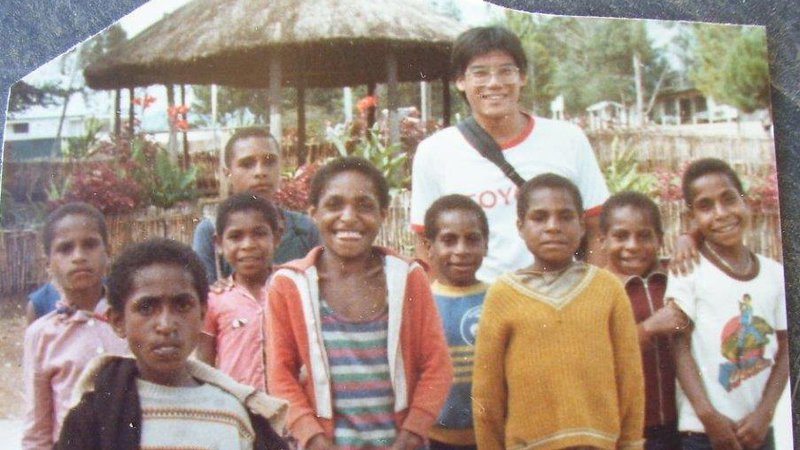 In his village, Dad focused on developing commercial fishing opportunities through the introduction of new boat building techniques and refrigeration. He also organized business development and leadership programs for local youth.
Among Volunteers and among the people in his isolated community, Dad stood out. "In the eighties there were still few Asian American Peace Corps Volunteers," he said. "Add that to the villagers only knowing America from the GIs in World War II, and I was so unusual that they could not have any preconceived notions or prejudices. Being an American certainly was a benefit because of the positive GI stories they had been passing down since the forties. Perhaps my greatest impact was to show that village the diversity of America. And, for the first time, I was considered 'white.'"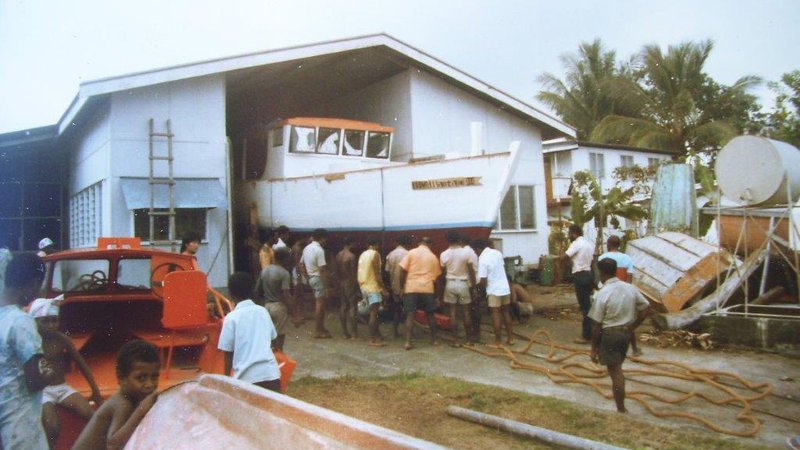 The insights Dad gained and the experiences he had as a Volunteer gave him a different perspective from most people I knew. And I noticed. "With my PNG friends in mind, I have been cognizant of the huge privileges and resources Americans have, and have tried to live in a manner respecting this changed world view [by] not living by the relatively wasteful standards of America," he said. "I try not to miss opportunities that a PNG villager can only dream of having. I am more empathetic to the plight of world citizens."
When my father returned from his service in 1985, he decided to change career paths from medicine to agriculture. After he and my mom got married, they moved to Sanger, a small town near Fresno in California's Central Valley, started a small-scale aquaculture farm, and began raising a family, which eventually grew to include my two brothers and me.
Ironically, my own journey ultimately brought me to the Peace Corps almost despite my Peace Corps legacy, rather than because of it. I had a front-row seat to the ways that Peace Corps could be an incredible experience, and yet it still took me over 20 years to figure out what this meant for myself. I just assumed it was for hippies and idealists or farmers (sorry, Dad!), and not for people like me who found it hard to imagine working "for free."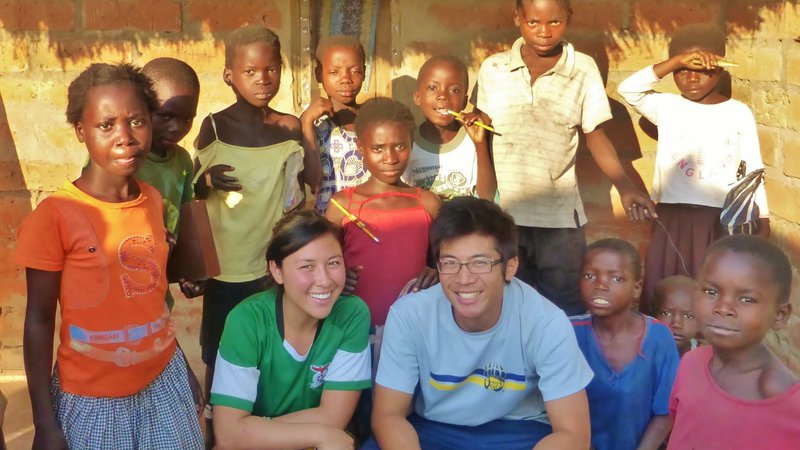 After graduating from UC Berkeley, I managed summer housing contracts in the university residence halls. I enjoyed many aspects of the work I was doing, especially working for a nationally recognized, mission-driven organization that provides a valuable public service. However, I also felt that something was missing. So I began to explore alternatives for how I could continue to grow and learn while also leveraging my skills and privilege.
Despite my initial assumptions, I kept coming back to Peace Corps as the best possible option. The financial opportunity cost of serving was significant, but Peace Corps' benefits placed it on par with many international jobs and well above other service opportunities. I was also considering a potential career transition from higher education administration to federal civil service, and saw the value of securing the federal hiring preference that Volunteers receive for a year after they finish service.
Not only did I end up serving as a Peace Corps Volunteer, but my main project focused on fish, just like my Dad. I taught farmers in my rural Zambian community how to farm fish in addition to their existing crops in order to increase their income and food production. I also acted as a general business advisor, provided health and food security education, and supported girls' leadership and empowerment activities.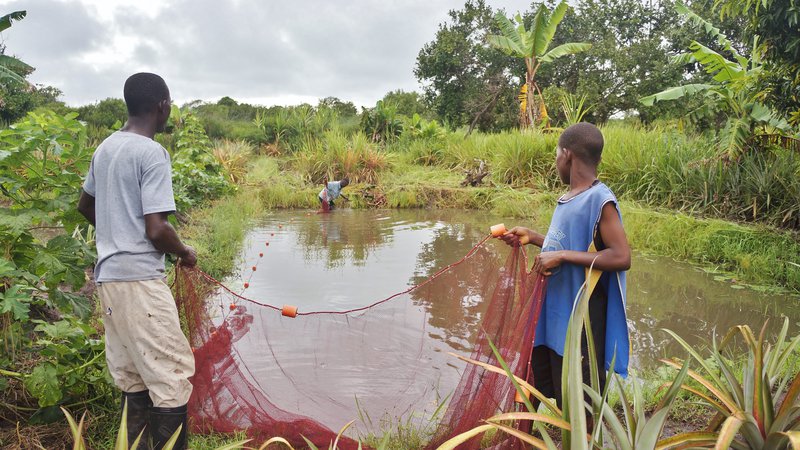 As soon as I received my Peace Corps invitation in 2012, my parents began making plans to visit me in Zambia. In 2014, they made a four-flight trip to my site and spent two weeks getting to know my community and sightseeing. My mom told me that although she appreciated my blog posts and email updates, it was a completely new experience to step into the world that I had been sharing with them in writing.
Being Asian American wasn't an advantage during my service, but neither was it a significant challenge. Rural Zambians in my district rarely saw foreigners but the few they did see were usually Chinese men working on government infrastructure contracts. I got a ton of questions about whether I was born in China, how I could be American if I looked Chinese, or if I knew karate or kung fu (more people in my area had seen Asians in martial arts movies than in real life). I simply treated each of these occasions as a teaching opportunity. After all, I had received many of the same questions living in California, where I and three previous generations of my family were born and raised.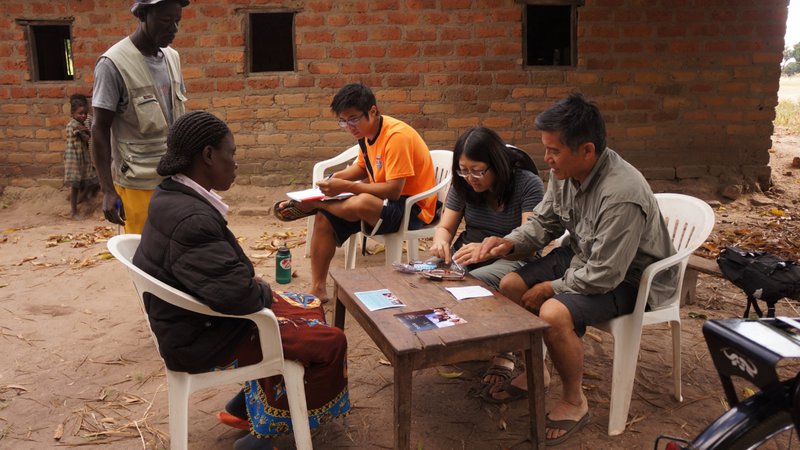 I feel that serving in the Peace Corps has helped me better understand part of my dad's experience and perspective. Our relationship didn't necessarily change—he and my mom would have been just as proud of me if I had chosen to do something else instead of joining the Peace Corps—but having this kind of life-defining experience in common has been an unexpected silver lining to this journey.
Having been home now for longer than I served in Zambia, this shared Peace Corps identity now simply feels like a comfortable aspect of family life that is deeply understood even when we're not actively talking about our service. My wife Emi is also a returned Volunteer and we met while serving together! As our family grows, the Peace Corps will undoubtedly remain a fundamental aspect of how we view and engage with the world.
Thanks to Athalia Sachowitz for her contributions to this article.