8 Peace Corps projects to inspire you on International Women's Day
From rural villages to busy cities, women are the backbone of society. They are health care professionals, local organizers, inventive entrepreneurs, sustainability-minded farmers and dedicated educators.
Whether raising children or chickens, giving speeches or sermons, building wells or relationships, women embody what it means to be strong and dynamic. Though the Peace Corps celebrates women every day, International Women's Day, annually recognized on March 8, gives us a chance to pause and reflect on the contributions of our female counterparts.
When we think of their stories, we are inspired. You can be inspired too: read eight stories that highlight the strength, ingenuity and perseverance of the women with whom we work in communities across the globe.
1. Keeping bees in Kosovo
In Kosovo, Peace Corps education Volunteers James and Rachel Wirt helped form Bletët e Vërtetë, a women's group focused on economically empowering women through beekeeping. The Volunteers wrote a grant to secure supplies and to hire Jehona, a Kosovar woman who manages approximately 700 beehives in Western Kosovo. Jehona is currently training nine women on how to properly beekeep, make hive frames, administer medication and diagnose the health of bee hives, and manage a business. In Kosovo, only 11.5% of all businesses are owned by women, but this hasn't stopped Jehona. Through the money she earns by training the women's group, she is reinvesting in her own business and hopes to be the first-ever bee food producer in the country.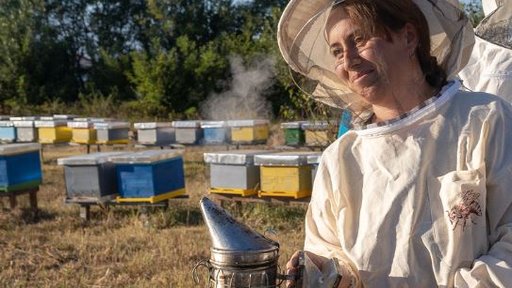 2. Running a women's bakery in Panama
In order to address the scarcity of economic opportunities for women living in rural Panama, Peace Corps environment Volunteer Morgan Cunningham acquired grant funding for a bakery project in her community.
After being trained in critical skills relevant to starting their own business, including financial training, the eight women Morgan worked with were able to set up a bakery and have successfully maintained and profited from it for over a year.
Two such women are Valentina Rivera and her daughter Lilian Chiru. As the mother and eldest daughter of a large family, the women are focused on paying school fees for all of the young children in the family. After joining the Women's Bakery, Valentina and Lilian learned how to make cakes, market their product and keep a financial record book. Together, they have been able to keep their family members in school we well as build their economic power within their community.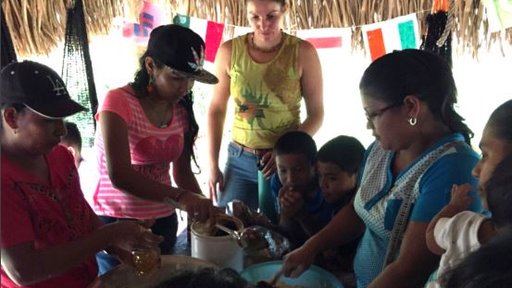 3. Addressing HIV/AIDS in Eswatini
Adolescent girls and young women ages 15 to 24 are the most at-risk population for acquisition of HIV in Eswatini. To address this, 14 girls took a few days out of their summer break to attend the Swazi Girls4Health training facilitated by community health Volunteer Lindsey Barter, head nurse Sister Sumelane, and counterparts Nonsikelelo and Elsie.
These girls spent time in sessions learning to understand their HIV risk and discussing risk-reduction strategies, gender-based violence and fiscal responsibility. The girls also took the time to think about their life goals and steps they can take in the short and long term to achieve them. With the adult women acting as role models, these teenagers were able to become their own advocates in their community.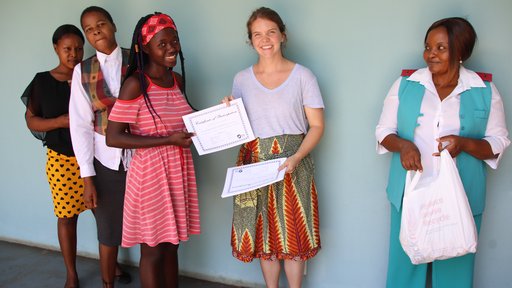 4. Being a leader in the Dominican Republic
Ray Sanchez applied to the Peace Corps in honor of his mother, who grew up poor and under-resourced in Mexico. Ray hoped that by using his skills to help others, he could be a leg-up for someone in need, like his mom once was.
Today, Ray says his biggest success as a community economic development Volunteer in the Dominican Republic has been working with Lily, a single mother of two and a dedicated member of his local women's coconut oil association.
In the beginning, when Ray attended events or meetings with Lily, she would only say a few words because she felt uncomfortable with public speaking and had only a small role in the coconut oil association. As their relationship and collaboration grew, Ray encouraged Lily to be the leader he knew she was. Now Lily takes the lead when questions came up at gatherings, plays an integral part in the coconut oil association and is in charge of a local youth group.
"Lily always encourages other members to be more active and knows the right people to ask for help," Ray says. "She is smart, driven, caring and empathetic, which makes her a natural leader."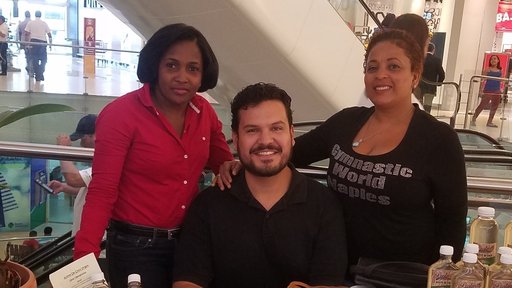 5. Women supporting women in Zambia
Peace Corps Volunteer Bonnie Moser was sewing a blanket in her front yard in Zambia when her neighbors approached her with an interest to learn how to sew. The women began classes in June 2015 and after months of instruction, they worked together as a group to raise money in order to sew and sell their first product: the Fula Tote.
This is how the Kagunda Women's group began. Today, there are six governing members and seven staff, all of whom are paid an ethical wage per product. They help sponsor 40 children and young adults to attend school, helped to build a community library and solar-powered computer lab, and pay for a tutor to work with students on literacy and English skills four days a week. The group works especially hard to empower young women by sending them to boarding schools for their secondary education so that they can be in a safe learning environment and avoid early marriage. As a whole, the women want their children to have more opportunities and choices than they had as young adults.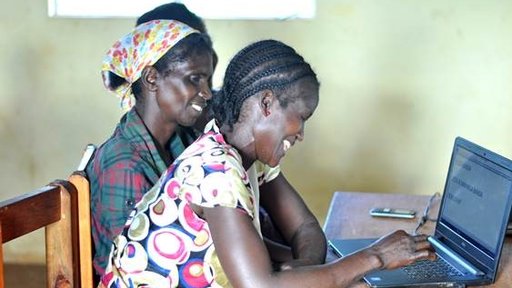 6. Winning on and off the field in North Macedonia
As a community economic development Volunteer in North Macedonia, Kyle Butcher had no idea his projects would involve sports.
However, after noticing that public health was a major issue in this country of service, he decided to use his sports background to help his community's athletic clubs produce healthy and successful athletes. In the first six months of their new programs, membership increased from 140 to over 200 people, and the gender ratio flipped from 65:35 men-to-women, to 65:35 women-to-men.
After a little over a year of program development, Kyle helped the clubs obtain a grant to purchase new equipment and organize two sports camps focused on women's empowerment. The camps provided an opportunity for female athletes to learn about gender equity. Leadership activities were conducted by North Macedonia's most decorated female kickboxer and a leading female basketball player.
Kyle says, "Our athletes and coaches are winning, but most importantly, they are learning that they have the capacity to succeed in many aspects of their lives."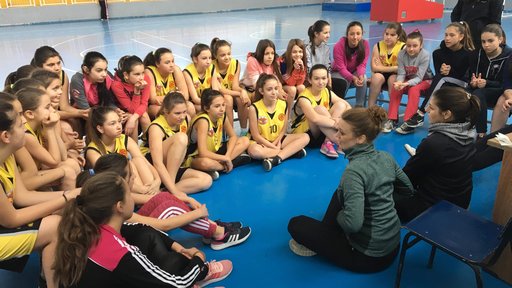 7. Learning English for upward mobility in Mexico
As an English for Technical and Academic Purposes (ETAP) Volunteer in Mexico, Jennifer Speier focuses on teaching English at a polytechnic university. Jennifer is particularly proud of her student Sonia, an optical computing graduate student. Sonia came to Jennifer's class as a shy language learner who struggled to understand the English-only class. After the class ended, Sonia approached Jennifer seeking help with preparing for an upcoming research internship in New Hampshire. The two agreed to meet for one-on-one and group tutoring focused on improving Sonia's general English so she could better communicate in the lab and improve her technical vocabulary.
Over the course of several months, Sonia's English improved so much that she has become a competitive candidate for various employment and professional development opportunities. "Learning English is very important for me because it allows me to communicate with people from different countries and learn about different research being carried out around the world," Sonia says. "Additionally, the majority of scientific articles are written in English, so improving my English has helped me read texts faster and with less help."
In 2019, Sonia is planning to travel to New Hampshire to conduct research for her thesis and the university; something she would not have been able to do without a strong foundation in English. For her thesis, she is researching the characterization of melanoma cancer using spectroscopy and multispectral imaging.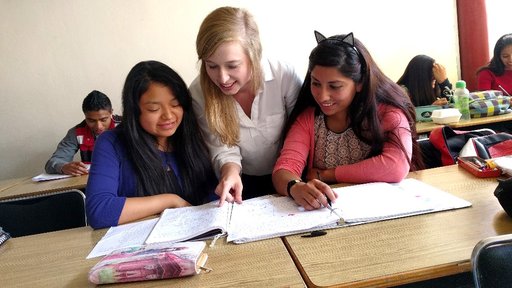 8. Cheese making in Senegal
Northern Senegal is the milk and meat capital of the country, producing more dairy than any other region. Knowing this, community economic development Volunteer Desja Fagins established a week-long training with six women's groups from six different communities on marketing, accounting, product design and cheese making. The women who participated in the program are all members of organized community groups looking to enhance their current business strategies.
Desja began the session with a detailed explanation in Pulaar, the local language in her region, of pasteurization and the importance of hygiene and quality control.
Afterwards, three representatives from local female-owned dairy operations led discussions on the state of the dairy industry, future projections and women's empowerment. In a male-dominated workforce, these women created enterprises that now support their families and drive their community's dairy industry.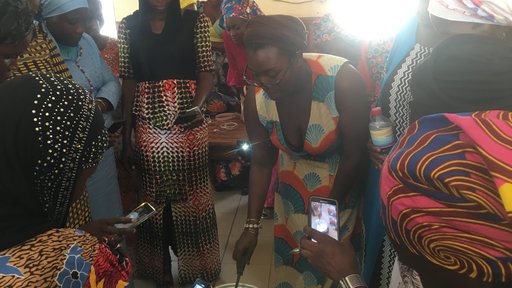 For over 55 years, the Peace Corps has advanced women's empowerment as a pillar of development – recognizing that expanding opportunities for women can transform their futures and the futures of their families, communities and countries. We are proud to be involved in the recently launched Women's Global Development and Prosperity (W-GDP) initiative, a whole-of-government approach to supporting women around the world.
Category:
Africa
,
Senegal
,
Central America and Mexico
,
Mexico
,
Eastern Europe and Central Asia
,
North Macedonia
,
Zambia
,
Caribbean
,
Dominican Republic
,
Eswatini
,
Panama
,
Kosovo
,
Education
,
Health
,
Community Economic Development
,
Agriculture
,
Partnerships
,
From the Field
,
Prospective Volunteers
,
Family and Friends
,
Returned Volunteers
,
Current Volunteers
,
Peace Corps Volunteer
,
Women's Global Development & Prosperity