6 skills veterans and RPCVs say you need to be successful in the military and the Peace Corps
At first glance, the United States military and the Peace Corps seem like complete opposites. Our agency was established to promote world peace and friendship; the U.S. military exists to protect our security and combat threats to our way of life. The Defense Department has aircraft carriers, missile launchers, strict uniform regulations, and horses. Of course, the Peace Corps has none of those things.
However, there are some common threads that connect the two organizations. Both are currently all-volunteer forces powered by service. Those who choose to join either the Peace Corps or the military often serve in challenging environments around the world. The skills both service members and Peace Corps Volunteers need and use during service are often similar. But which ones? We needed experts to help us and used Facebook and LinkedIn to find them.
We connected with the people who know best – military veterans who also served as Peace Corps Volunteers – and asked them which skills, traits, or attributes they needed to be successful in both endeavors. They helped us identify six competencies that are useful to both military members and Peace Corps Volunteers.
1) Adaptability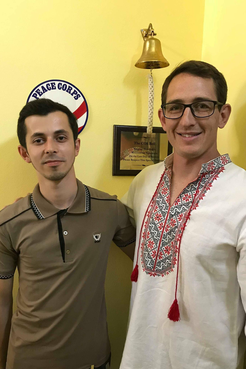 The ability to adjust to new conditions is an essential skill, whether you're an American service member stationed far from home or a Peace Corps Volunteer supporting a Youth in Development project in southern Ukraine. Robert Fresenius should know because he's been in both situations.
He served in the Marine Corps from 2005 to 2009, deploying twice to Iraq and once to Afghanistan. Years later, he joined the Peace Corps and served in Ukraine from 2016 to 2018.
"'Adapt and overcome' is a mantra preached in the Marine Corps, and the Peace Corps teaches the same concept," he said. "Both services train their members to understand that the environment will not always be amenable to your mission. Therefore, a successful Marine or Volunteer must learn to change with their environment in order to achieve their respective goals. This type of skill is invaluable for life after service, as well."
LaTrese Taylor, a 22-year veteran of the Air Force, identified adaptability as the one skill she needed to be successful in the military and as a Peace Corps Volunteer.
"The U.S. military is a fast-paced environment that requires members to think on their feet, make decisions and often implement [them] quickly," said LaTrese, who served with Peace Corps Senegal as an Urban Agriculture Volunteer from 2016 to 2019.
"It requires adaptability not only in the work environment, but also as a large organization that requires its members to move to places around the world, constantly meet new people, adapt to new cultures and work cross-culturally."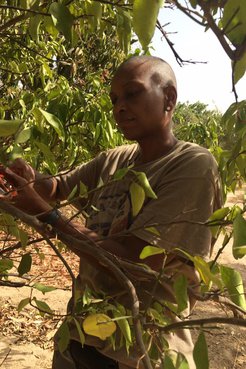 LaTrese suggests that adapting to your surroundings at site in the Peace Corps is a bit more informal and in many cases, more stressful in different ways than military environments. While both the military and Peace Corps have leaders and communities of people who take care of you – wing commanders, country directors, security officers, medical staff, regional support staff, and others – in the military, you generally deploy to a location with other military members. In the Peace Corps, you might be the only American presence in a community.
"Peace Corps service immerses you in the local culture where you live and work in the community, sharing meals, participating in holiday affairs, attending weddings and baby-naming ceremonies, as well as adapting to a new climate, culture, language, and social constructs."
2) Resourcefulness
Often, adaptability requires making the most of what's available to you – optimizing the resources you have to work with to solve a problem or overcome an obstacle. It's a necessary skill for anyone who needs to do more with less and few are as resourceful as service members and Peace Corps Volunteers. To excel in either endeavor, one must be able to constantly redefine what's possible.
Navy veteran Zack Baddorf says resourcefulness helped him during his Peace Corps service as a journalism trainer in Ukraine from 2008 to 2010.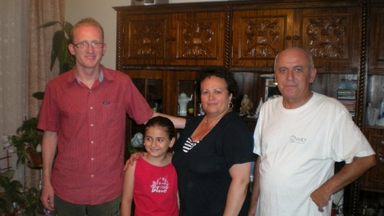 "In any job, it's easy enough to do the bare minimum, but that isn't enough to make change in the world," said Zack, who was a sailor from 2001 to 2006 and deployed to the Middle East.
"In both the military and the Peace Corps, I had to be creative and resourceful to have an impact," he said. "I had to strive every day to push forward and challenge those around me. In the Peace Corps in particular, Volunteers bring that unique perspective as outsiders. I had to dig deep within myself to find where I added value to my adopted community."
Carrie Shapiro-Mendoza served in the Air Force Nurse Corps from 1989 to 1992 and was stationed overseas in the Philippines and Greece. After separating from the Air Force, she served as a community health nurse in Paraguay from 1993 to 1995. The ability to find quick, effective solutions was a critical element for her success in both places.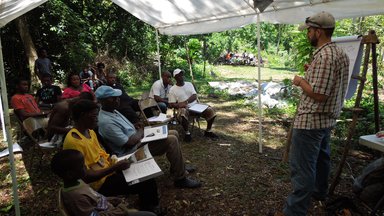 "Resourcefulness was an important skill to both my Air Force and Peace Corps career as it helped me think outside the box and come up with creative ways to accomplish tasks when supplies and resources were limited," she said.
3) Selfless service
Kevin Fath, an Army veteran who served from 2003 to 2011 and deployed twice to Iraq, believes that selfless service – one of the Army's seven core values – is applicable to both organizations.
"Both experiences presented hardships that were new to me and extremely difficult," said Fath, who served in Peace Corps Jamaica as an agribusiness advisor from 2012 to 2014. "Trying to remain oriented toward the broader, shared mission, and working toward goals collectively with others was key. It was true working alongside a grizzled infantry platoon in a war zone, and it was true working with organic farmers in Jamaica."
4) Humility
You can't be selfless if you can't be humble. It's a trait that Derek Burke believes is important for Volunteer service in the Air Force, where he served from 2003 to 2005, and in the Peace Corps.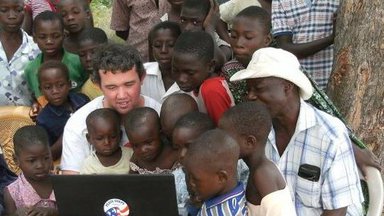 "In the Air Force, during basic training, you are made humble in order to become part of an organization with a mission and purpose greater than yourself," said Derek, who was a Peace Corps Volunteer in Ghana from 2009 to 2011. "In the Peace Corps, you need humility in order to adapt to a new culture and way of thinking that is very different to the one you lived in your whole life."
5) Patience
It's more than a great song by Guns N' Roses. Patience is about enduring something tedious; staying calm while waiting for something you want or need, even if it takes days, weeks, or months. Susanne Aspley, who served twice in the Army Reserves, first from 1983 to 1988, and later, from 1995 to 2004, says patience was also needed during her Peace Corps service in Thailand from 1989 to 1991.
"In the military, the term is 'hurry up and wait.' We hurried up and waited many times overseas for what felt like forever," said the former photojournalist and drill instructor who was stationed in Bosnia, Kuwait, Cuba, and Panama during her military career. "In Peace Corps Thailand, I also waited all the time for this or that. The Thai term is 'ji yen yen,' which means 'cool your heart a little.' I Iearned in both the military and the Peace Corps that I had to give up my own timeline and just go with the flow and have patience."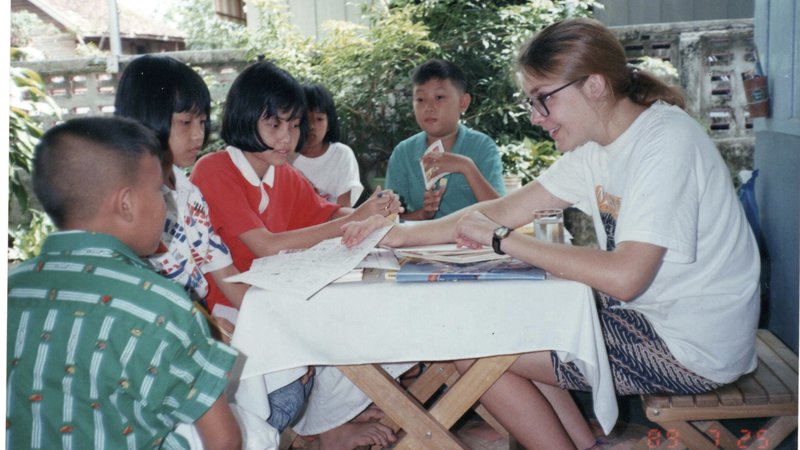 6) Teamwork
Nothing gets done in the military or the Peace Corps without people working together. "The common skill that was important for both the military and the Peace Corps was the ability to work with groups," said Albert Merkel, an Air Force Veteran who served two tours in Vietnam.
"Working with teams requires leadership, collaboration, and setting goals and objectives that are understood by the group, achieving census with the group, and providing training and guidance in the methodologies to accomplish the work for the group," said Merkel, a returned Peace Corps Volunteer who served as a Forestry Volunteer in Honduras from 1975 to 1977 and worked with the Crisis Corps (now Peace Corps Response) in the early 2000s as a contractor in El Salvador.
"Having experience in the military was a significant asset in accomplishing the goals of my assignments with the Peace Corps," he said.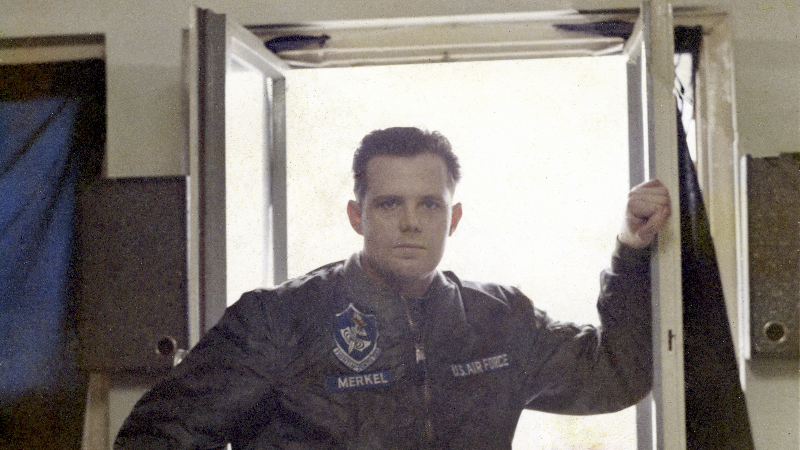 James L. Stefon, also a Vietnam War veteran and RPCV who served in Honduras (2005-2007), said he felt a sense of déjà vu during Peace Corps training. Thirty-three years earlier, he was heading into Army basic training asking himself the same question: "What am I getting into?"
"The Peace Corps and the military require a person to get out of their comfort zone – dealing with people we don't know in unfamiliar places," James said. "In the Army, it was folks of different backgrounds from all over the U.S. In the Peace Corps, we integrate with people from a different country and culture."
James said that the ability to get along with others by listening and developing good communication skills served him well in both the Army and the Peace Corps.
"I felt a great sense of camaraderie with my fellow soldiers and, many years later, with my fellow Peace Corps Volunteers," he said. "It's good to be part of a team."
Category:
Africa
,
Ghana
,
Caribbean
,
Jamaica
,
South America
,
Paraguay
,
Senegal
,
Central America and Mexico
,
Honduras
,
Eastern Europe and Central Asia
,
Ukraine
,
Asia
,
Thailand
,
Environment
,
Health
,
Education
,
Community Economic Development
,
Agriculture
,
Diversity
,
After Service
,
Prospective Volunteers
,
Returned Volunteers
,
Peace Corps Volunteer
,
Peace Corps Response