Festivals and Film Screenings
Introduce the Peace Corps experience to your community and support the Third Goal of Peace Cops by hosting a cultural festival or film screening.
---
Peace Corps Volunteers give viewers a first-hand look into the cultures, people, and places where we serve. You can introduce the Peace Corps experience to your community and support the Third Goal of Peace Cops by hosting a cultural festival or film screening.
A festival consists of a group of RPCVs sharing their host cultures with the American public through table displays from their countries and demonstrations of cultural traditions such as songs, dances, or games.
You could also host a film screening festival of the Peace Corps Week video challenge submissions. Peace Corps Week video finalists have agreed to make their videos available for these screenings, and you can access the video playlists on Peace Corps' YouTube channels. We hope you find these best practices for festivals and film screenings useful.
---
Checklist – 6-8 weeks prior to event:
Determine your target audience: This could be the general public, prospective Volunteers, RPCVs, youth, children, or service clubs and organizations.
Choose a date and time for your event. Pick a day and time that will attract the largest crowd from your target audience. Choose a date that does not conflict with religious holidays. Is there a cultural event or Peace Corps event that you can tap into?
Select a venue. You can exploring working with local schools, or other organizations that offer space for free and could offer a built-in audience. If you are showing a film, be sure A/V at the venue meets your screening needs.
Inform your local Peace Corps recruiter of your event. Find your recruiter by entering your zip code.
Ask friends to help you form an event crew and delegate tasks.
Consider hosting an RPCV panel in conjunction with a film screening.
---
Checklist 3 – 4 weeks prior to event:
If you would like, share your event with Peace Corps to help us determine our domestic impact.
Create an attendance registration page. There are many free web-based services for managing attendees.
If you plan to take and share photographs or videos of the event, make sure you get permission to share images of attendees publicly.
Market your event to your community and desired attendees. Email your listserv of RPCVs or local RPCV group,. Write announcements in a local newspaper. Work with local schools or community groups. Hang fliers at local businesses. Post to social media and include video content from the Peace Corps YouTube channel.
---
Checklist – 2 weeks prior to event:
Confirm RPCV participants to help at event and display at tables.
Gather materials to display at your country table. This could include cloth or fabric, photos, artifacts from daily life, snacks, clothing, games, etc.
Create and print any needed materials such as signs, handouts, programs, etc.
Create table tents with RPCV name, country name and flag for each table represented in festival.
Confirm availability and roles with your event crew - including set up, clean up, audio/visual point person, photographer, and registration table.
---
Checklist – 2 days prior to event:
Make sure your event helpers are available and know their roles.
Send email reminder to attendees who have registered for your event.
Double check all materials for the event.
---
Checklist – Day of Event:
Bring all needed materials to the venue.
Arrive 60 minutes prior to the start of the event to test A/V and set up. Other events helpers should arrive 30 minutes prior to the event.
Have a photographer on hand to capture photos of the event.
Make sure every attendee has checked in at the door and signed a media authorization agreement.
Utilize social media posting information and photos on social media to continue promoting your event.
---
Checklist - 2 weeks after Event:
Say "Thank you" to the venue, volunteers, and participants.
We would love to see how your event went. Submit photos and video of your event with captions and descriptions to the Peace Corps Media Library.
---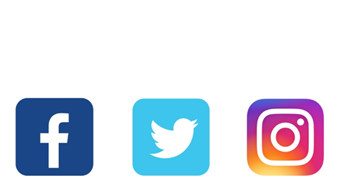 Spread the Word:
Utilize social media by tweeting and posting photos on Twitter, Instagram, and Facebook prior to and during your event to continue promoting your event and boosting attendance. Relevant tags and hashtags are
@PeaceCorps
@PCThirdGoal
#RPCV
your RPCV group account