The Surprises of Integration
I've been at my site for a little over one year and some of my dearest friends here are the three ladies at the store where I do my shopping.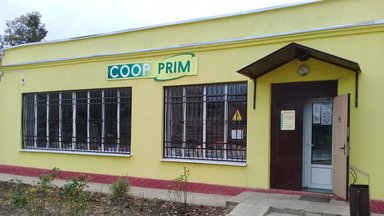 Even as I was starting off and I was not very confident in my Romanian-speaking skills, these ladies would always ask me about my time here, my future plans, and whatever random topics came to mind. If I didn't have to return home or if they didn't have any customers, we could easily talk and laugh all day long.
One of these women, Svetlana, is the most bubbly of the three. Whenever we meet, she always finds a way to me laugh. She often jokes about how I should find a Moldovan man to marry and lightly teases me about my usual grocery list (yogurt, eggs, milk, and sometimes coffee). One particular day, she threw me for a loop. After working with an English teacher at the junior high school, I walked into the store to grab some water. As I said my Salut (Hello) to one of the ladies and made my way to the shelf, Svetlana, without a greeting, stopped right in front of me with this question:

 "Would you like to come home with me and help me pluck some chickens?"
 I was perplexed,  unsure if I had truly understood or if I was having a lost in translation moment. Without providing an immediate response, Svetlana repeated the question, slower this time, using hand gestures to further concluded my original assumption. Taking a slight breath, I said "Sure, why not?" and we were off to her house. But we didn't go straight there…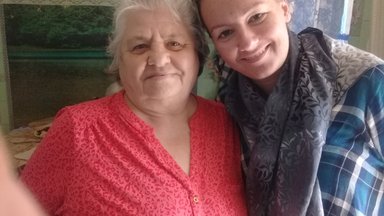 Our first stop was the cemetery where she showed me some of her family's graves: her grandparents, her sister (whom died when she was only a child), and her husband. In all of our discussions about family, she had never brought them up. She still stops by every day after work to kiss their gravestones and today was not going to be any different.

 Next was her parents' house. As she handed them some clothing she had brought, both her mom and dad took some time to chat with me. They had heard that there was an American volunteer in the village and they wanted to know more about why I was here and what I was like. Of course, no visit to a Moldovan home is complete without a masa. So, we ate some prăjitură ci brânză (they are similar to small cheese ravioli), drank a little bit of house wine, and continued to exchange stories. Before Svetlana and I left, her mother gave me a gift of a beautiful grey and black scarf to help keep me warm this winter. I graciously thanked them for their hospitality and we left for Svetlana's house.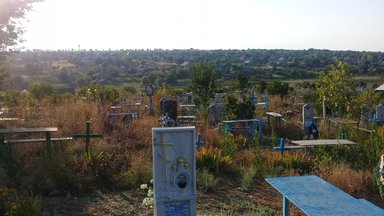 When we finally arrived to her house, we went straight to work. Svetlana's son, Luca, helped her catch the chickens while Svetlana did away with them. Once she had the first batch, we sat down at a small corner on her patio, dumped scalding hot water on the dead chicken's bodies, and began plucking. It's an intense and tricky task: one must be quick with the plucking while the feathers are loose from the hot water. The stench was unpleasant to say the least, but Svetlana and I had a good time as usual. After plucking my third chicken, we had some tea and candy as we joked about my first time plucking chickens.

 This was one of my most random days I've had since starting my service in the Peace Corps. I went to a store to grab water and I end up at one of the employee's home plucking chickens. I am grateful that she asked me to be a part of a daily Moldovan task. If I said no, I would not have met her darling parents who welcomed me with open arms. If Svetlana didn't appreciate our friendship which continues to develop, I may not have had the chance to visit her home. This is the great beauty of Moldovan hospitality. I can only imagine what another visit to the store will bring.