Mentoring Youth at Risk Through Sports
When Alex joined our project, he was 16, out of school and always goofing around. He and his friend Mihai had broken into houses and gotten in trouble with the police. Their lives were heading in a bad direction.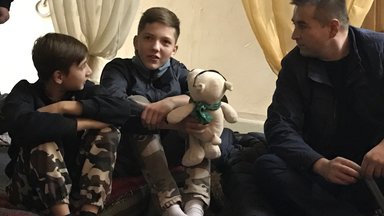 I've been working with dozens of teenagers like Alex and Mihai (not their real names). Some have had conflicts with the law. Many have a  parent in jail or working abroad. Some have both parents abroad or divorced. Many are clearly neglected, using drugs, drinking or smoking. They are among the most vulnerable young men in the northern Moldovan city where I am serving my third year as a Peace Corps Volunteer.
My Moldovan partners and I have created two programs to help these youths build their self-esteem and discipline through sports. Thirty youths signed up for the first program and the large majority of them have continued with it. They've become more self-confident, motivated and mature, and have stayed out of trouble with the police.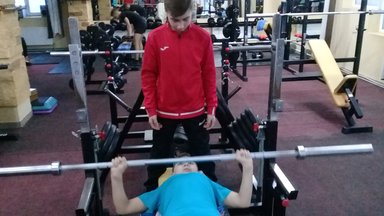 Alex is among them. He listens to us now. He communicates normally, answering questions with more than one word. He discusses his interests, such as drawing and working with his hands. He plays ping pong instead of loitering around his apartment.

Mihai just got his first job. He goes to the gym regularly and wants to quit smoking. He talks respectfully instead of acting like he doesn't care. If our project leader gives Mihai money to buy something in the market, he knows Mihai will return with the proper change.

Our first program is called "A Second Chance to Advance." The project leader, Ion Ciobanu, and I created it together with my main partner organization, four NGOs, the police, the mayor's office and our local university, where Ion is a professor. Our young participants play volleyball and soccer, go to the gym or get involved at a local youth center. We also have seminars on themes such as teamwork, responsibility, education, drugs and crime.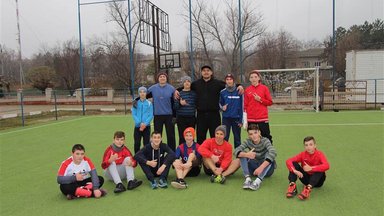 The second project, led by Serghei Tolstolîcenco, focuses on street sports and is called "Life Without Drugs." It's working to make sports more accessible and promote healthy lifestyles. The organizers are all ex-drug users who decided to work together to prevent others from falling into drug addiction

More than 150 youths participated in the basketball tournaments we organized for local boys and girls. They competed hard on the court and then cheered as everyone received medals and the winners hoisted trophies. Local television covered the tournaments.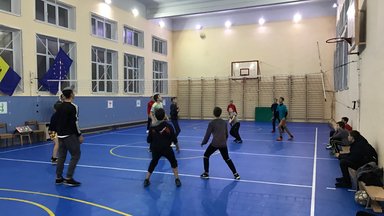 Our teenagers are so eager they sometimes play soccer outside in freezing temperatures with snow on the field. Local field owners have generously supported our work and we're now looking for ways to improve the playing conditions.
I serve personally as a youth mentor, coordinator and trainer. When I bring everyone together to play volleyball, for example, I make sure they are focused on playing and help them improve their techniques and play as a team by passing the ball instead of spiking it every time.

 I also train some of the youth at our gym. I help them do exercises correctly, showing them the importance of training all the muscle groups — legs as well as biceps. I also make sure they respect the other gym-goers and the equipment.
We're using sports to teach them discipline and responsibility. For instance, the kids used to always kick the volleyballs, breaking two of them. I made a rule they had to do ten pushups every time they kicked the ball. The rule has stuck and now they tell each other to do pushups even when I'm not there.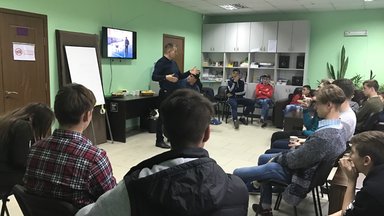 They're also learning about respect, both on the field and in our seminars. If one kid is bothering or hitting someone, the kid being bothered may now say, hey, you have to respect others! The kid doing the bothering may apologize, which didn't happen before.
Our project team discusses how to resolve issues, help the more problematic youth and develop new kinds of activities. We arranged for some of our soccer players to compete against a professional school so they would feel more like a team. The project leader rewarded some of the kids with tickets for kickboxing events and free kickboxing lessons. 

I've seen positive changes in so many of these teenagers, such as two 14-year-old boys who have been living together with a friend's brother while all four of their parents work in Moscow. They used to goof around but are now serious about working out. One told me he is interested in starting his own gym. They've gotten compliments on their appearance from both their classmates and their parents (when they visit). They tell it's been uplifting to have someone help them with their exercises and look after them.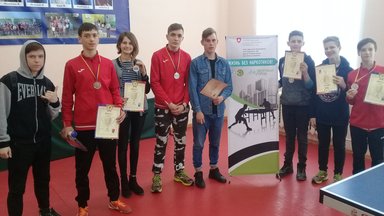 The projects have changed me, too. I've had to become much stronger and more disciplined, and to not let things slide with the kids. When I make a rule, I have to defend it. At the same time I can't take things personally, knowing these kids have so many serious problems. Their negative behavior or attitude results more from their environment than from anything I did.
I've learned to love these kids unconditionally. Yes, I disapprove of them smoking or misbehaving, and I will show them my disapproval or discipline them if they break the rules. But they know my tough love is still love.

I trust and believe in myself more as a result of this experience. I'm holding myself to higher health standards. I try harder when I play sports. By trying to be a better role model, I think I've become a better person, both physically and mentally — just like the kids.