The Harvest of Soul Farmers
Lori Chibnik was stunned a couple of years ago when she saw this photo on the Peace Corps Moldova Facebook page.
That's her in the middle of the photo, in the striped shirt, a Peace Corps Volunteer in the Moldova 5 group. On the left is Stela Brinzeanu, who grew up to become a prominent Moldovan writer whose recent novel "Bessarabia Nights" deals with human trafficking. Back then, Stela was attending Camp Girls Leading Our World (GLOW), which Lori and other Peace Corps Volunteers had started for Moldovan girls. The camp continues today as GLOW TOBE, or Teaching Our Boys Excellence Moldova and in similar formats in several other Peace Corps countries.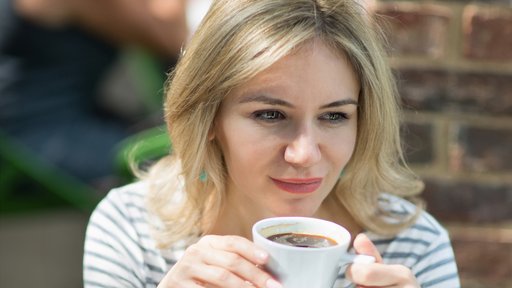 The Facebook post said: "Stela remembered a particular Volunteer with curly hair at the camp. This Volunteer told her that she could be anything she wanted to be and she could do anything she wanted to do. In Stela's words, 'That was the first time anyone had told me that. When I look back on that moment that was a changing point in my life. In my estimation, Peace Corps Volunteers are soul farmers. They plant seeds in the souls of children and in the communities in which they serve. They may never see the fruit or evidence of that seed, but please tell them that change and growth are happening."

The volunteer with curly hair who changed Stela's life was Lori, who realized as she looked at the Facebook post just how big an impact she'd had on Stela's life. She recalls: "This post made me cry, multiple times, even today. I joined the Peace Corps thinking I could change the world and at some point reality kicked in. Looking back 20 years later, to read that what we built had this effect on someone, well, lo and behold, I did change the world, at least one person's world."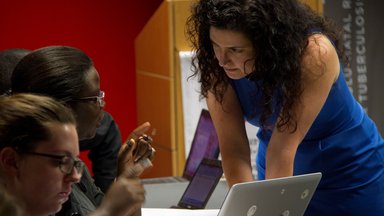 Lori's is now a biostatistician and assistant professor at the Harvard T.H. Chan School of Public Health. She says "putting together Camp GLOW in 1998 and 1999 is still one of the most amazing and proudest experiences of my life. To know that it is still going on, well, there aren't words to describe how amazing that is to me.

"Camp GLOW was just the beginning for me. It led me down the path to building other education and mentoring programs, most recently the Global Initiative for Neuropsychiatric Genetics Education in Research – GINGER. That being said, Camp GLOW will always remain the best in my heart."