Community Integration Through Soccer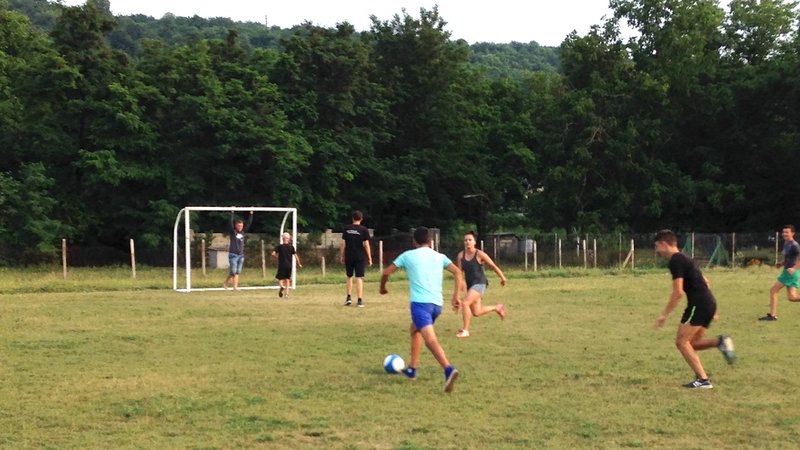 July 2, 2018
 "Volunteer integration" with a community can take place in numerous ways, from sharing food at a table to saying hello to new people or partaking in a new holiday or tradition with host country nationals.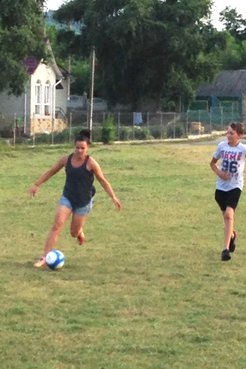 My favorite pathway to integration has been through soccer.
It's uncommon for females in Moldova to play soccer, especially with males, but for me, stepping out on the field is an instinct. I have played soccer for most of my life and it has brought me a wealth of friendship and joy every time I play.
I've continued playing almost every evening since I came to Moldova from my home in Idaho two years ago to serve as a health education volunteer. From early on, the children in my village developed the habit of standing outside of my house in the evenings and yelling, "Miss Melinda, it's time to play soccer!" They made sure I didn't miss out on a single chance for us to play together.
While I have loved playing soccer with the friends I have made here, I never thought to consider myself as a part of something bigger, as part of a team. One evening a few weeks ago, though, the young men's soccer team in my village asked me if I would like to travel with them to a neighboring village and play in a soccer match the next day.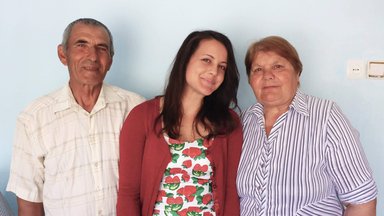 I was surprised and happy to be invited. While I had played with them every evening, I was a little stunned that they wanted me to compete on their team. I agreed to go with them the next day after I taught my 2nd grade health education class. They agreed to wait until my lessons were over so we could all travel together.
During the school day many of the boys found me in the hallways and made sure I would be there to play with them later that day. At 2 p.m., I walked outside and met them at the bus stop. We all said brief "hello's" and then got into a van and headed off towards our destination. There were 11 guys and me, all wearing smiles and eagerly anticipating the game we were about to play.
When we arrived at the field, we were greeted by the young men and boys from the other team, many of them old friends with my teammates. When they saw me and looked at my soccer cleats, they seemed a bit confused. It was the first time many of them had met a female soccer player and they didn't know what to expect. After a few moments, though, their initial shock wore off and many of them smiled and shook my hand, greeting me in the same way they had greeted my teammates.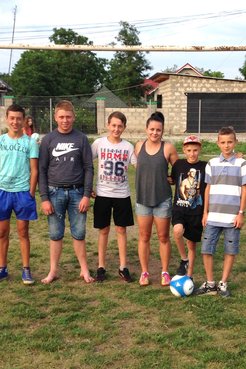 When it came time for us to play, my team controlled the ball as we ran up and down the field. My teammates passed me the ball and played with me as a part of their unit, and I did the same. It was clear we were used to playing together, working towards a common goal. I even made an assist on our first goal. After two, 30-minute halves, we won by the final score of 4-0. We shook hands warmly with our opponents before heading back home.
Many of my young teammates told me how glad they were I had played with them that day. To celebrate our victory, we went to the local general store and bought ice cream, smiling together as we ate outside.
Playing soccer here in Moldova has not only helped me to integrate and get involved in my community, but I think it's also shown people in my village and neighboring communities that females can play, too — and play well.