Kenya
Projects in Kenya
Education
Science, Technology, Engineering and Math (STEM) is one of the key components of the Kenyan educational system. Schools continue to face teacher shortages, inadequate teaching and learning materials and resources, inadequate teacher training and skills development, large class sizes, and an exam based curriculum, which does not adequately equip learners with skills for the job market.
Peace Corps Volunteers' work will complement government efforts from the grassroots level, by addressing teacher shortages in math/science subjects, supporting ICT integration efforts in education, promoting STEM education, development of teaching and learning materials. Volunteers with science, math, and engineering backgrounds are well-situated to intervene productively at the secondary school levels as direct classroom teachers and teacher resources.
---
Education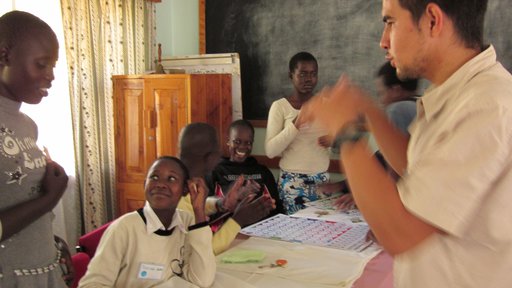 Deaf children are largely marginalized when it comes to access to education. And while reading is one of the most fundamental skills that a child must learn, an individual's literacy level can have a positive impact on their economic earning potential and the health and well-being of their family. It is important for Deaf children to develop literacy skills early in life in addition to acquiring Kenyan Sign Language (KSL) skills for communication.
Peace Corps Volunteers can support teachers to increase knowledge and the application of effective techniques and methods for teaching reading and early literacy skills, and Kenyan Sign Language. Volunteers can work with students to increase literacy levels and can support the development of teaching and learning materials and resources teachers need to provide high-quality literacy instruction. Volunteers can further engage parents and community members to promote Education for the Deaf and KSL, encourage children's literacy, and to promote a reading culture within the community.
---
Health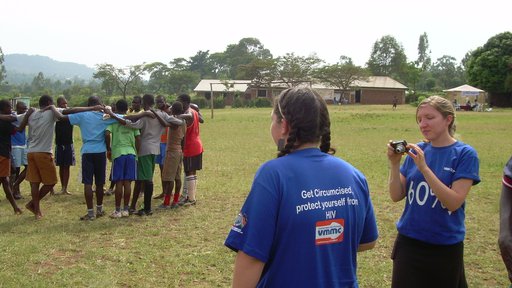 Peace Corps plays a critical role with Volunteers working with youth leaders, clinical service providers, and community influencers to promote health and well-being and accelerate the reduction of maternal, newborn, child, and adolescent morbidity and mortality. Volunteers would encourage accelerator behaviors - each of which impacts a major cause of maternal, newborn and/or child mortality by leveraging their knowledge, skills and attitudes coupled with training to live and work in under-served communities, They are uniquely positioned to team up with community health workers in improving the reach and quality of services to the most vulnerable e.g. closing the gap in childhood immunization coverage, addressing adolescent reproductive health needs, and designing training for behavior change and health education delivery.
Additionally, Volunteers can promote a wide range of health services for PLHIV along with healthy childcare, pregnancy, and newborn practices and train individuals on techniques and other measures to prevent transmission of HIV. Volunteers are effective working at the household level via local community organizations, DREAMS Implementing Partners (IPs) and Community Health Volunteers (CHVs), to reach the highest-risk populations promoting behavior change communication and youth-friendly services, demand creation for health services – including those that are youth-friendly and gender-equitable, and stigma and discrimination reduction towards PLHIV in health services provision.
---