Jamaican Art History: A lesson for all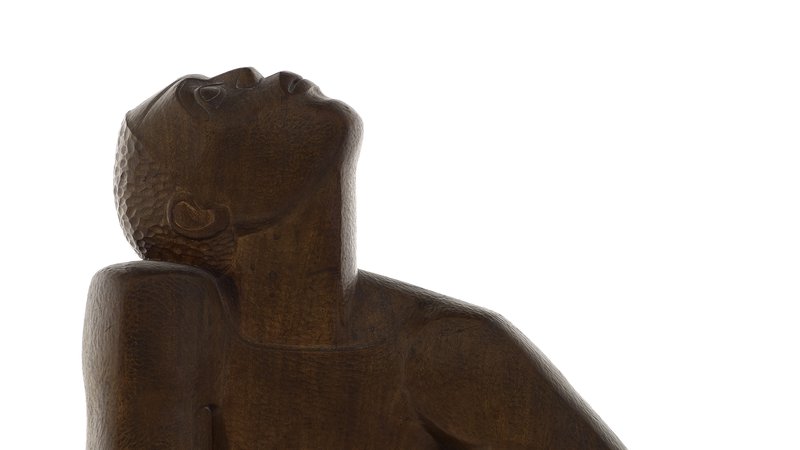 Sept. 18, 2019
As a Peace Corps Volunteer who uses art to understand the world, I have been drawn to Caribbean art from the beginning.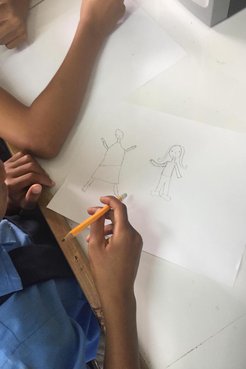 Jamaican art has helped me to better contextualize the nation's history and the people's experience. While there is a plethora of art in Kingston, there is a distinct lack of arts curriculum and supplies for use in schools. As in many United States classrooms, art is missing from the Jamaican classroom. I shared this reality (and my frustration about it) with a good friend from back home, and she challenged me to do something about it. I thought about her challenge and remembered my internship with Art in Action, which I completed during my time at Santa Clara University. Art in Action (AiA) was founded by Judy Sleeth, a mother who was concerned about the removal of art lessons in local schools. For 37 years, AiA has worked with the belief that "every child deserves art," and created art and art history lessons for grades K-8.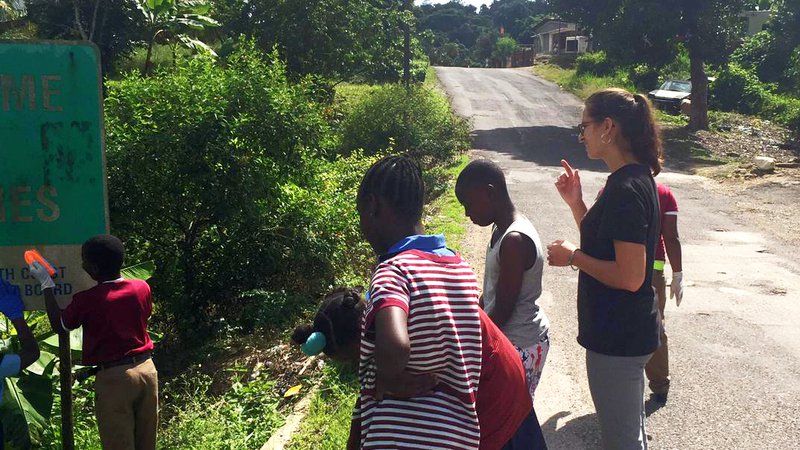 While in Jamaica, I realized I had the connections and the passion to make a small change in Jamaican educators' access to art lessons. Initially when I reached out to AiA, I just hoped to receive a lesson plan outline and maybe a few best practices. I was surprised and excited when Mara Grimes, Chief Imagineer, not only offered support through templates and timelines, but expressed a desire to publish the lesson for Jamaican and American educators.
Over the past year, we have collaborated to create two separate, graded lessons that are inspired by the works of Edna Manley, to explore the concepts of social justice and cultural identity. Edna Manley is known as the "Mother of Jamaican Art" and worked mostly with figurative art that explored Jamaican cultural identity in the 1960's and 1970's. Her presence spans beyond the art world as she is well-known in Jamaica as the wife of Norman Manley and mother of Micheal Manley, two former prime ministers. Her name, recognition, and oeuvre made her a great touch point for a Jamaican art lesson.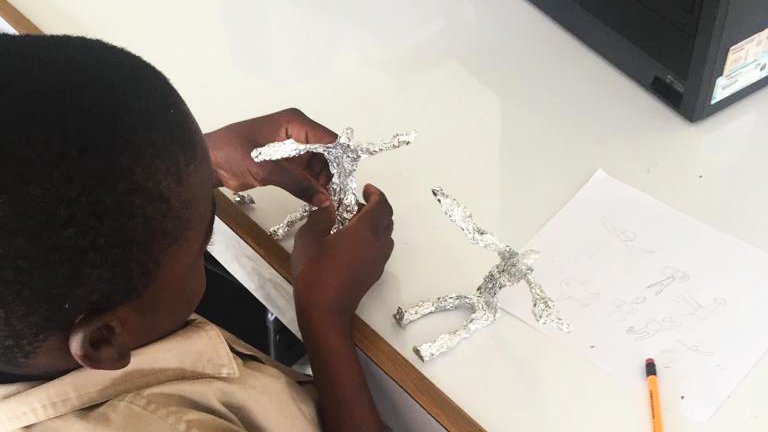 Over the course of several months, Art in Action and I contributed slowly to a Google Doc, adding history and context, batting around ideas for the art project. Research was tough, so Mara tracked down one of two Jamaican art history books and mailed it to me (ironically I was not able to find a copy on island). After several months of writing, the lesson was ready for testing.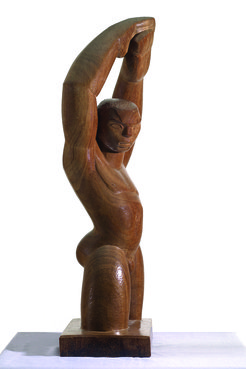 Mara and I tested the lessons both in the United States and in Jamaica. The students in my classroom wrestled with art concepts and terms like explaining figurative art or defining sculpture. We made shapes with our bodies, testing our bodies' ability to tell a story or convey an emotion. The students were able to see art focused on people who look like them, who shaped the nation that they currently live in. They also discussed social issues of their contemporary society.
One student decided to focus on manners and helpfulness. He created a pose with his body, lying on the floor, looking up. It took his classmates awhile to run out of guesses, but they eventually gave up. "What are you doing!?" his friend questioned. "I'm fixing a car," he stated proudly, "And I'm teaching someone else how to do it too."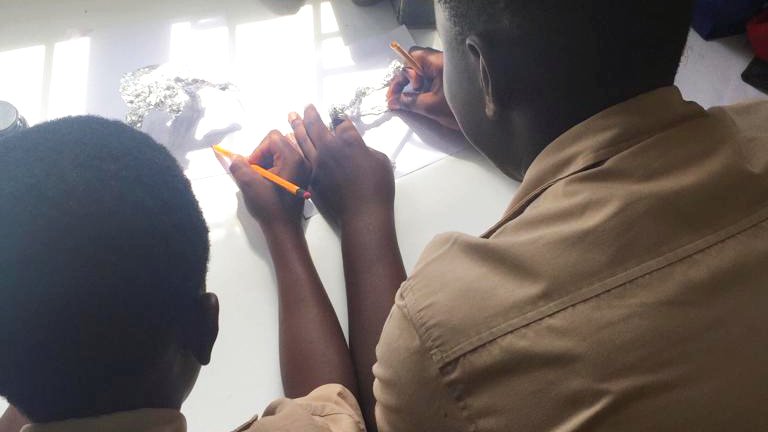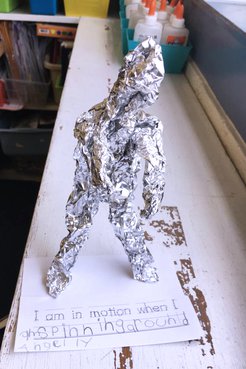 His sculpture reflected this same action, something helpful, a kind act that would help someone to learn and fix a car in the process.
These lessons allow for creativity, not only in sculpting, but in thinking about culture, values, and identity.
Mara and I have created a lesson that serves as a peek into a piece of Jamaican culture, as well as increases representation in the art world for Jamaican educators and students.
Both Art in Action and I believe that every child deserves art, as art connects us to our past and helps us to understand our present.
"In this bright future you can't forget your past..." -Bob Marley in "No Woman, No Cry."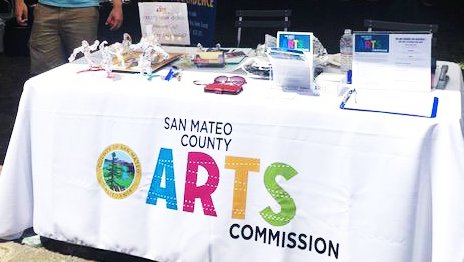 We wish to extend our gratitude to the Edna Manley Foundation and National Gallery of Jamaica for permissions to images of Edna Manley's works. The header image above is a cropped photo of Edna Manley's "Negro Aroused."