Jamaica
Director's Welcome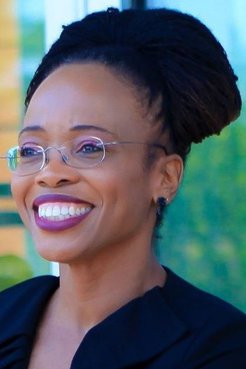 Welcome and thank you for visiting Peace Corps Jamaica's webpage!
The United States Peace Corps was established in 1961 to promote world peace and friendship and is guided by three goals:
Help where needed
Help promote better understanding of the US by host countries
Help promote a better understanding of host countries by US nationals
The first Volunteers arrived in Jamaica in June of 1962 and in 2022, Peace Corps Jamaica celebrates its 60 Anniversary. Since 1962, more than 4000 Volunteers have served in this amazing country. They have worked in the areas of education, youth development, agriculture, environment, community health and small business development.
Peace Corps' approach to development is community-driven. Volunteers partner with individual Jamaicans, groups, and communities to advance Jamaica's development goals. Currently, Volunteers engage in locally-prioritized projects and facilitate participatory development with local partners in the areas of agriculture and education. This focus on developing transferrable skills helps ensures that the Volunteers' work is sustained long after their service is complete.
Peace Corps Jamaica Volunteers also promote a better understanding of Americans among Jamaicans through day-to-day interactions with their host families, counterparts, friends, and others. Over the course of their service, Volunteers share American culture with Jamaicans, imparting facts about and experiences of Americans and developing deep relationships with community members. Through this approach, Volunteers also learn more about local challenges, opportunities, resources, and conditions in Jamaica. Over time, they develop mutually beneficial partnerships that are essential to project success. Peace Corps Jamaica assigns one or more "counterpart(s)" to each Volunteer. Counterparts are the primary host community partners who aid Volunteers in community integration and work.
During their service, Volunteers learn Jamaican Patwa (Patois or Jamaican Creole), customs, traditions, and the values of Jamaicans with whom they live and work. Volunteers bring Jamaica back to the United States by sharing their experiences with family, friends, and the American public during and after their service. The Volunteers deepen and enrich Americans' awareness and knowledge of Jamaicans. Long after they return from Jamaica, returned Volunteers continue their service by promoting a better understanding of other cultures, encouraging and supporting volunteerism, and engaging in public service.
To learn more about what it's like to live and work in Jamaica as a Peace Corps Volunteer, we invite you to please read stories from our Volunteers and also invite you to explore our YouTube channel at PCJYouTube

Sincerely,
Glenda Green
Country Director
Peace Corps Jamaica