Jamaica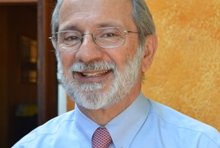 A warm hello from Jamaica! Considering coming? You know you are coming? You are welcome here!

 Peace Corps has a proud history in Jamaica since 1962. Current Volunteer projects are in Education and Environment.  
 From the US, Jamaica appears relatively affluent, as a land of beautiful beaches and year-round warm breezes. So, why are we here?
 Peace Corps Goal 1 – Help those in need! Emigration is significant in Jamaica and there are large wealth disparities. As a result there are places where local talent needs to be developed and systems strengthened in under-resourced areas.
 Peace Corps Goal 2 - Increase understanding of Americans by Jamaicans! Jamaica is a 95 minute flight from Miami but a world apart. Volunteers are not tourists. By living and working among Jamaican neighbors, friends and co-workers, most in small rural communities, Peace Corps Volunteers have a unique opportunity to share their ideas and American culture.  
 Peace Corps Goal 3 - Increase understanding of Jamaicans by Americans! Your immersion into Jamaican language and culture will enable you to speak with greater authenticity about Jamaica and Jamaicans to your family, friends and other Americans. You move way beyond Bob Marley and Blue Mountain coffee.
 Some of you may be attracted to the proximity to the US and as a result think Jamaicans are not too different from Americans. When you arrive to Jamaica after a short flight, it is Jamaican life that surrounds you. It is a different culture and learning it is a big part of the Peace Corps experience. Some of you like the idea they speak English. They do. They also speak Patwa (Patois or Jamaican Creole) and you are expected to learn it as part of your job, your effectiveness and your safety.
 We look for individuals and couples who want to contribute and are willing to make a 27-month commitment. We want people to choose Jamaica because they see the mission of peace and goodwill as part of their values and worthy investments of their time and effort. Optimally, those who choose Jamaica see challenges as opportunities for growth because you will be expected to study and learn the local language, culture and technical skills appropriate for Jamaica. During your training and service you will be challenged in every way imaginable and your patience will be tested.
 We staff are here to welcome, prepare you for service, and support you. The Volunteer Advisory Committee, the Peer Support Network and the Diversity Inclusion Ambassadors are Volunteer-led Committees that also work to help make the Peace Corps program successful and by helping provide additional peer support to Volunteers. That said, you will be the primary architect of your experience and will be, ultimately, responsible for your own success.
This experience will change the way you view the world and yourself!
Sincerely,
Paul Sully
Country Director
Peace Corps Jamaica