Students and their educators create a world map mural to improve participants' knowledge of geography and understanding of different peoples, and to support discussions of world peace and friendship.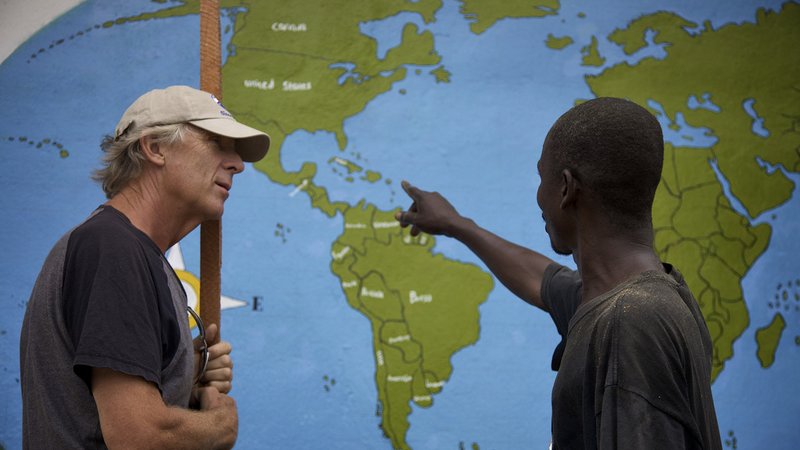 About

Maps are an effective tool to teach learners about the world and its culture. Volunteers in the Dominican Republic started the World Map Project in 1989 when they determined that they only way they could depend on acquiring affordable, accurate maps in Spanish, accessible to everyone in their community, was to paint them as large wall murals. The maps became quite popular, so Peace Corps created a manual on how to create the murals. The manual streamlined the process and made it easier for others to paint the large maps, and provided supporting curriculum to maximize use of the maps.
Since then, hundreds of Volunteers around the world have painted world maps on walls and floors of libraries, schools, and other community spaces. Many returned Volunteers do map projects in their communities when they return home, and many educators paint map murals in their schools - often inspired by returned Volunteers.
How to Make a Map Mural:
The first step is to find a surface for your map and secure the appropriate permission to paint the mural. Map murals can be painted on vertical surfaces (walls) or horizontal surfaces (such as blacktops or concrete floors), indoors or outdoors.
Peace Corps' Map Project Manual clearly explains how to create a map mural, working together with your students. The manual is written for Volunteers, but educators also find this resource useful. Educators may also refer to this toolkit, which includes an outline to project for a map.
Help us understand our audience
If you are in the U.S., please enter your five-digit zip code to help us better understand who uses our resources for educators.