When Peace Corps is Your Family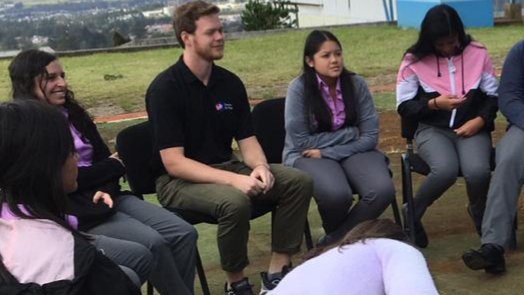 March 3, 2020
For #PeaceCorpsWeek, we are featuring stories of Volunteers who have interesting ties to the agency. Costa Rica PCV, Kirby, comes from a long line of Peace Corps Volunteers.
Who in your family served?
Me, my older brother Samuel, my cousin Alex and my aunt Jill.
Where and when did they serve? What were their sectors?
Me: Costa Rica, English Education 2019-2021
Samuel: Zambia, Rural Aquaculture 2016-2019
Alex: Panama, Community Environmental Conservation 2017-2019 , 2019-2020 national coordinator for the community environmental conservation sector.
Aunt Jill: Guatemala, Small Business Enterprise Development  1988-1990.
How do you think this influenced your decision to join Peace Corps Costa Rica?
Having a background of family members serving in the Peace Corps made it almost a logical decision for me to apply for Peace Corps. My parents and brother were very supportive. They encouraged me to step out of my comfort zone and helped me make the decision. My brother, Sam, highly recommended Peace Corps service to me, I look up to him a lot and I always ask him for advice. He had just gotten back from Zambia just as I was in the process of getting clearance and he provided me with veteran guidance. 
My aunt Jill and my parents were huge supporters of doing Peace Corps. In fact, my mom got accepted to Peace Corps Mexico around the time Jill served in Guatemala. My mom, Amy, didn't end up accepting the offer because she met my dad. I think that she was more excited for me than I was for myself about getting accepted into the English Education program in Costa Rica. My aunt Jill was also really stoked for me as well as my cousin Alex who is currently serving in Panama!
I'm extremely proud of my "Peace Corps family." Their overwhelming support, excitement, and advice washed away all doubts I had and helped me make one of the best decisions in my life.