The Toughest Job You'll Ever Love: What Peace Corps Gave Me
People join the Peace Corps hoping to make an impact on the communities they serve, however, Volunteers are often surprised to find that the impact their communities have had on them has been the greatest contributor to making this the "toughest job you'll ever love."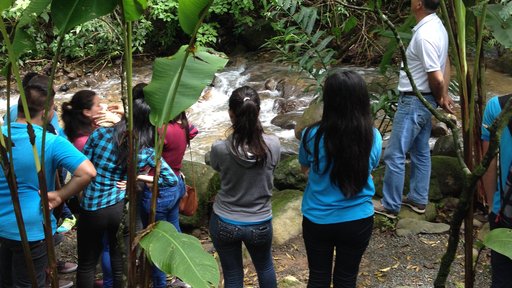 I joined the Peace Corps on a whim. I knew a lot of people from college who enlisted immediately after graduation and loved it, I, however, was convinced it was a terrible fit for me. It wasn't until I visited a friend in Peace Corps Lesotho that I realized maybe, just maybe, Peace Corps was right for me. When I got home I spent a few hours on the website trying to see myself in different countries doing different programs; Nicaragua, Dominican Republic, Armenia, Kyrgyz Republic, Vanuatu, Mexico, until I found it. The job description that practically screamed my name: Community Economic Development Volunteer in Costa Rica. I had to apply. 
With a major in Business, Language, and Culture Studies and having spent a couple of years living and studying outside of the United States I knew I wanted to get experience working in a non-English speaking country. While I hadn't been to Central America, I did speak Spanish after countless years of studying the language and a year spent in Madrid. So, I applied; I wrote my essays, did my interviews, applied for a Peace Corps passport, and got a lot of shots from my doctor's office. With all my boxes checked, I waited. And then, I quit my job, broke my lease, packed my bags, and said my goodbyes before getting on a plane. 
I tried not have any expectations for my service or Costa Rica, fearing they wouldn't be met or I wouldn't be able to meet them. What I discovered instead was a different version of myself. In my service I learned not to feel guilty about having free time, I found I enjoy working with kids, and I was reminded how important it is to volunteer and give what you can to causes you believe in. Things that seem so easy, but I struggled to accept them while living in the States, after two years in Costa Rica, I see their value even more.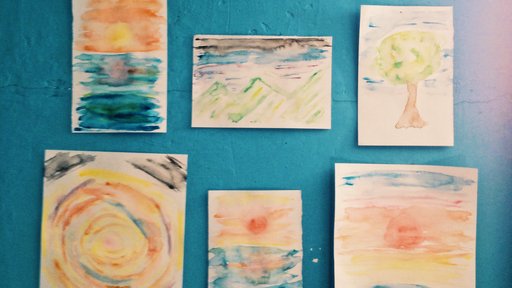 You can find a thousand articles online about how Americans love to be busy and practically value it more than productivity. But until you are faced with days of unstructured, unscheduled time, you cannot truly appreciate how hardwired that is into you. I worked 40-50-hour work weeks, nothing too crazy for someone starting their career, but the guilt almost crushed me when I arrived in site and saw two, blank years on the calendar in front of me. In spite of my projects, I had free time. More than I had had since I was a kid. So, I had to fill it. I started reading again, 30 books in 2016, 47 books in 2017, more each year as I remembered how much I enjoyed it, it was also something I could do when the power and Internet cut out for hours. When I wasn't reading, I tried water-color painting, DIY home and beauty hacks, working out, new recipes. I discovered the empty hours or days on my schedule were a chance for me to try new things, some worked, others not so much. And always, there were afternoons spent drinking coffee or making empanadas with my host family and neighbors. Those were the hours where I learned to embrace "Tico Time," a more relaxed way of looking (or not looking) at a clock. Meetings might start late regularly, but there is always time to sit, chat, and drink a cup of coffee whiling away a few hours. Personal relationships come before everything else here, and that means prioritizing them with time.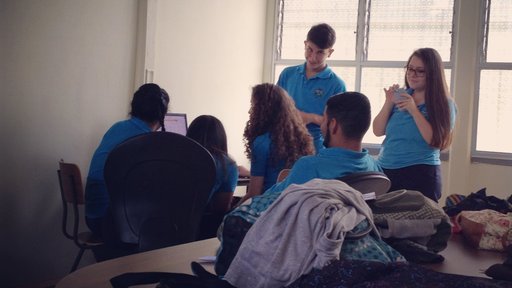 Even though you can find job descriptions online for each position and country, the reality is that what you do isn't always related to that description. Until I arrived in my small, mountain town outside of San Jose, I thought I would be working closely with the Asociación de Desarrollo Integral, the local development association responsible for community projects and helping local businesses. Instead, the organization that filed the paperwork to request a Peace Corps Volunteer was the local technical high school. Having not spent much time with high-schoolers since I was in secondary school, I was a little unsure about how to approach the situation. Thankfully, the high school has some fantastic teachers who welcomed me and my business knowledge into their classrooms to help prepare their students for Junior Achievement's La Compañía competition. I intentionally didn't want to teach the class, I'm not trained as a teacher, and that's not sustainable in the long term, so I worked to support my teachers and build relationships with the students so they would feel comfortable asking me questions as well. Alongside Junior Achievement I taught a few sessions on entrepreneurship. Deeper than that though were the hours and days spent tagging along during class. I spent days in the kitchen cooking chicharrones with students and staff. I went on field trips to learn about rural tourism in Costa Rica. And each hour I was there I had fascinating conversations. We talked about life after high school, about college and careers, we discussed healthy relationships and cultural differences. These conversations led to friendships and long walks followed by cafecito in their homes with their parents. Unlike many adults, the students corrected my Spanish and unabashedly laughed when I said something wrong, through my mistakes and stumbles they opened up, using their English with me, slowly at first, and then only in English for some of them. With an age difference of over 10 years, I never anticipated my most robust relationships to be with teenagers, but they're curious, they're open, they ask questions that adults won't, and quite simply, they have the time to get to know the foreigner who moves to town. That openness and genuine curiosity reminded me that we all need a little more of that in our lives, you're never too old ask questions or make mistakes, and there shouldn't be any stigma to that.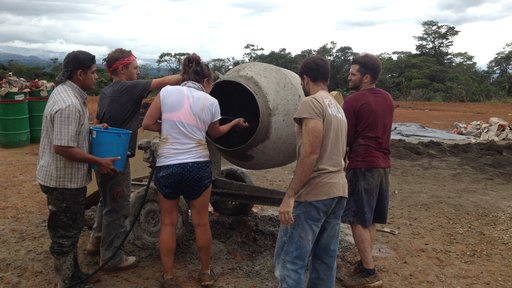 These days corporations are embracing Corporate Social Responsibility and the importance of giving back to the communities they are located in. But, when you're working full time and trying to have a social life, clean clothing, and stock your kitchen with groceries, volunteering can fall down the list of priorities. I know I'm guilty of that. But being here in a country whose unofficial motto is "Pura Vida," which roughly translates to Hakuna Matata, has allowed me to reprioritize it. During my two years, I've volunteered with various organizations, some for a day, others a week. They've supported causes I care deeply about; literature, cross-cultural learning, and sports. While I am technically a volunteer in my everyday life, something is refreshing about being able to find organizations that support my values and to give back to them. To help others experience what I have. To allow them opportunities that can change their viewpoint and in turn, their world.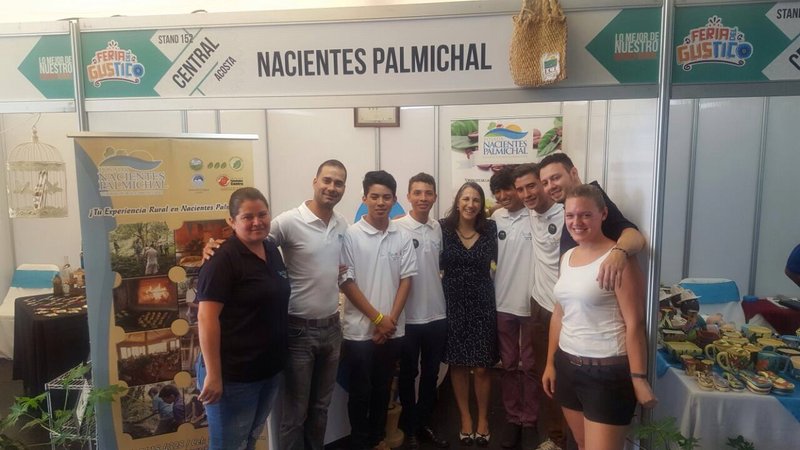 It is this final point that I will be carrying back with me most clearly to the States when I gong out, the intimate Peace Corps ceremony whereby Peace Corps Volunteers become Returned Peace Corps Volunteers with the striking of a gong, and finish my service. Through the Paul D. Coverdell Fellows program, I will be attending business school in the fall. As an RPCV I will be continuing to work toward Peace Corps' first and third goals: working to train men and women and sharing the Tico culture with Americans. As a Coverdell Fellow, I'll be interning with an underserved community organization near where I'm studying. With the outside of the box thinking required to be a successful Peace Corps Volunteer, I'll help leverage minimal resources for maximum benefit, working toward whatever goal my organization wants to achieve, remembering along the way that it's not about me, I am merely a resource for someone else, a tool they can use to learn and grow, so in two years when I graduate I'll have worked myself out of a job again.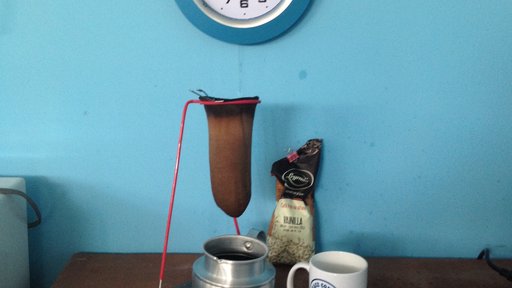 My Peace Corps service wasn't what I thought it would be, but instead, turned out to be exactly what I needed it to be. So, what am I going to be taking away from the toughest job I'll ever love? Of the items that can fit in my checked bags, my chorreador is one trinket that will serve as a personal memento from service, providing a daily reminder every morning when I'm making coffee back in New York that I don't need to be busy to make a difference. As for the rest, the most important things this journey has given me don't necessarily take the shape of items that can merely be packed away, but instead, come in the form of lessons learned that have made a lasting impression deep within. Their mark not only endures through the way they have contoured the person I have grown to become during service but will continue to take root in shaping the choices I make, both personally and professionally from here on forward. From this experience, I am proud to say I will be remaining a registered volunteer with an organization I believe in and hope to continue to work with for years to come. And, with regards to next steps in my career, you'll be able to find me working at the grassroots level trying to help others make their dreams come true. It makes up for the meetings that no one showed up to, the giant spiders that found their way into my house, and the hours upon hours of unexpected water and power outages. Without those challenges, I wouldn't be able to appreciate all the good that I have gotten from this beautiful country. While the end of this chapter is indeed bittersweet, I feel fortunate to be able to reflect fondly on all that Peace Corps has given me and look forward to the exciting adventures that are to come.