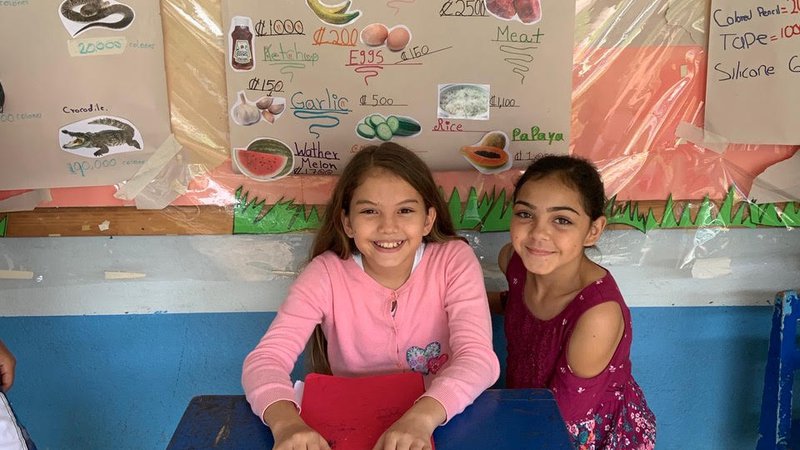 March 10, 2020
JumpStart is an intensive four-week long English Camp designed to empower students with the knowledge, academic skills and confidence to make a successful transition to high school. In 2020, PCVs hosted 20 camps throughout Costa Rica. Check out John and Susie's story.
"My son has not had many opportunities in his life, so I hope he is able to join the JumpStart Camp." 
Upon reading this message, our hearts were touched and we instantly knew that we would do whatever we could to include her son in our JumpStart English camp. Furthermore, we vowed that he would have an rewarding positive experience. Her son had struggled in school socially and he did not receive a lot of support. Fortunately, they were delighted when we confirmed that her son was enrolled in our camp. 
When the camp started, he was very reserved and reluctant to participate. When he spoke, we could barely hear him and he lacked confidence. Our co-teachers and us spent dedicated time and effort to help him improve his English skills and participate in all of the camp activities. We provided him a lot of verbal encouragement, and we also used the daily reward tokens to motivate him. He developed friendships and thrived among our intimate group of students who bonded together.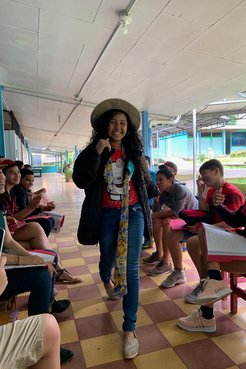 We were especially delighted to watch his progress with English and win an award at the end of the third week for earning the most tokens that week. At the end of the month long camp, his self-reported confidence improved from 11 to 32, and his English skills improved from level 0 on the pre-test to level 4 on the post-test. In addition, he volunteered to speak at the graduation in front of 60 peers and family members and demonstrate one of the camp activities, and he did a great job. 
More recently, we met with him at his new high school, and we were delighted to find that he spoke with much more poise and confidence. Where many students struggle during the transition from elementary school to high school, we are optimistic that he will flourish and succeed. Although we am very proud of all our 23 students at the camp, we are especially proud of his amazing progress.