Coffee Addicts Unite: A Grassroots Look Inside Your Morning Cup of Joe
In the US, nearly 64% of the population drinks at least one cup of coffee a day, amounting to more than 146 billion cups of coffee consumed a year. Although coffee is such an integral part of our culture, very few of us are privy to the ins-and-outs of transforming those bright red berries into the savory caffeine boost we have come to enjoy. That is unless you're a PCV living on a coffee farm in Costa Rica...
What time of the year is it? It's coffee picking season! Coffee all over Costa Rica is in full swing and, in my beautiful community located in the high-altitudes of the mountains along the Panamanian border, that means from September to February hundreds of indigenous Panamanians are crossing the border to pick coffee.
On my host family's coffee farm there is a house that can accommodate up to 30 people used explicitly for indigenous families who travel from afar to pick our coffee. With the help of Icafe and Unicef, the "Casa de la Alegría" ("House of Joy") stays open throughout coffee picking season from 6AM-4PM Monday through Saturday. These organizations subsidize utility costs and pay for a cook to provide all meals for free. In addition to standard lodging accommodations such as kitchens, bathrooms, and showers, La Casa de la Alegría also offers a free childcare service which provides all meals, snacks, nap time, and loads of toys for children, allowing parents to both pick coffee and earn money whilst knowing their children are safe and cared for.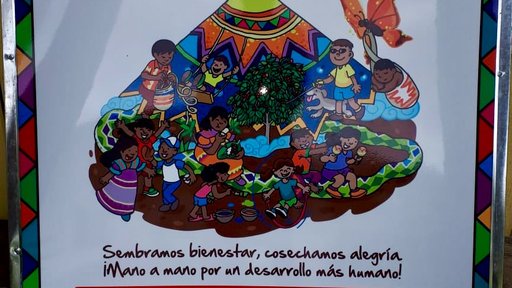 My community is unique in that it is one of the only coffee-producing regions of the country where these resources are provided. With a local economy dominated by coffee, it's incredible to see the impact these services have had supporting local families during the labor-intensive, long work days of the coffee season. People pick all day, rain or shine because, for most, this is their only source of income. With a basket strapped to their waist, workers will spend hours non-stop-picking ripe red berries. Their pickings are measured using "cajuelas" which are one-foot square boxes. Depending on their experience/ability, a person can usually produce 10-15 cajuelas during a typical eight-hour workday. Each person's cajuela count is tracked over the course of the work week, and on Saturdays, workers are paid, earning approximately c1.000 ($1.75) per cajuela.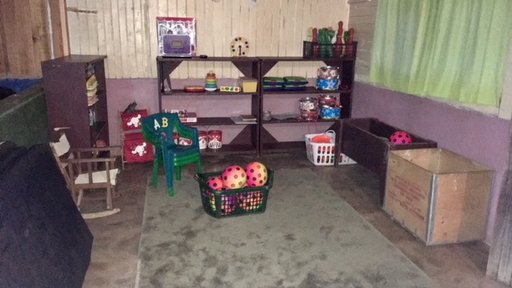 Filled to the brim with bright red berries, cajuelas are then transported to a "beneficio" (coffee mill) to be washed, dried, and sold to a roaster. There are many beneficios in the southern region of the country, including three in my community alone, so freshly picked beans are typically transported based on the preference of each individual farm owner. Each beneficio pays farm owners per fanega (1 fanega = 20 cajuelas), the price of which can vary depending on the season, origin of the beans, and quality of the harvest. All of the coffee picked from my host family's farm is transported to a beneficio that is in accordance with the local coffee cooperative because my host dad, Noé, is a member of the co-op. Usually, the farmers who sell to the cooperative/ the cooperative's beneficios receive more money as they pay an annual fee to be a cooperative member.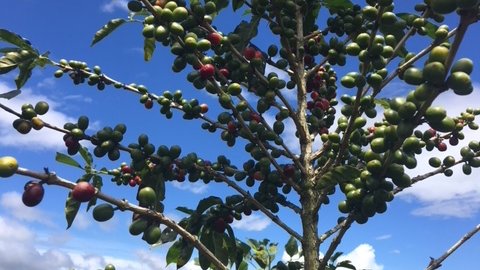 Onto coffee-processing we go! Once the picked red berries arrive at the beneficios, the outer fruit is removed to expose the bean. From there, the beans are washed, placed in a dryer, stripped of their casing, and dried once more. The beans are constantly being tested throughout the drying process for density and taste. There is a whole number system in place that the coffee industry uses to classify beans which roasters use to buy the specific beans they like. The cooperative's beneficio in town even has a vibrating machine that separates beans by weight into A, B, or C quality. It's a fascinating process! At the culmination of the drying and testing process, the leftover bean, also known as the "golden bean," is sold by the beneficios to roasters, such as Starbucks and other coffee shops.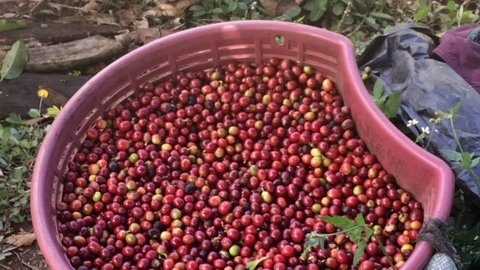 Besides my frequent splurges on a five dollar Pumpkin Spice Latte or Dirty Chai back in Seattle, I didn't initially know much about the coffee industry or the extensive work that allowed me to enjoy my morning cup of Joe. While getting to take a peek behind the curtain at the inner workings of the industry has been an incredibly informative aspect of my service experience, along with all the interesting nuances of local coffee production, I have also been exposed to some unfortunate realities of the current state of the industry as well. Coffee throughout the world is in a crisis. Prices for this season have hit an all-time low in New York. Climate change is killing farms. Many people have stopped farming coffee altogether because they continue to lose money. In this current season, the beneficios are only paying the coffee farmers c1.000 ($1.75) for each cajuela to pay the people who are picking the coffee. Last year, the price paid to farmers per cajuela was c4.125 ($7.22). This means Noé, my host dad, and other coffee farmers like him will go without making any money until the price per cajuela has been decided upon in New York, which may not be until January or February when roasters traditionally purchase their beans.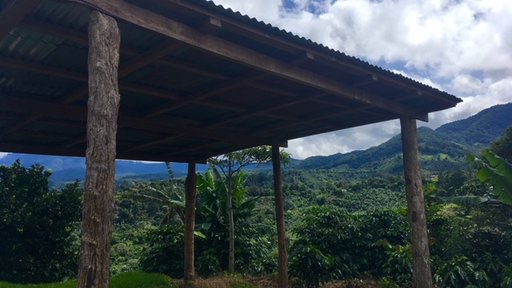 Being able to view first hand every step of the process as a Peace Corps Volunteer, from the hour's workers spend out in the fields picking berries to the intricate steps required to produce the coffee bean we have come to enjoy (and almost depend on) back home, has dramatically transformed my perception of coffee. Coffee keeps the U.S. running, and we've grown accustomed to paying through the nose to satisfy our caffeine addiction. Meanwhile, people around the world, like the locals in my community, are picking baskets upon baskets of coffee for $20 a day. It blows my mind and humbles me. My appreciation for a good cup of coffee has undoubtedly skyrocketed, and I hope by sharing these insights, you will find a new-found appreciation as well!