Camp Glow: Empowering Young Women Worldwide
PCVs team-up to host a week-long empowerment camp for women in their communities!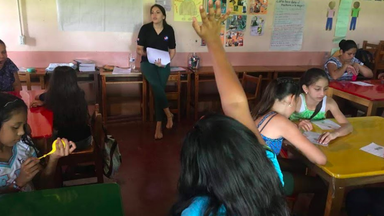 During summer vacation time, here in Costa Rica, many Peace Corps Volunteers work with their communities and each other to organize camps for community youth. Two Peace Corps Volunteers serving in Costa Rica's northern zone, Katie W. and Paige G., teamed up to bring the 5th- and 6th-grade girls from each of their communities together to participate in Camp GLOW, an empowerment camp specifically organized for young women. GLOW stands for "Girls Leading Our World," and, according to Peace Corps, it has been a program led by Volunteers for more than 20 years.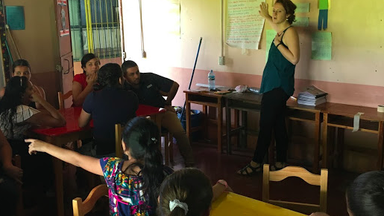 "In August 1995, Peace Corps Volunteers Sara Goodkind, Jennifer Bobb Petramale, Roz Edison and four Romanian teachers took 80 teen-aged girls to a mountain campsite for a week-long leadership camp. The purpose of the camp was to encourage the girls to become active citizens by building their self-esteem and confidence, increasing their self-awareness, and developing their skills in goal-setting, assertiveness, and career and life planning. Thus, Camp GLOW was born. Since then, Volunteers around the world have held GLOW camps in their own communities and have even created youth camps based off of the GLOW model, like Camp BRO (Boys Respecting Others) and STOMP (Supporting Teamwork Opening Minds Positively)."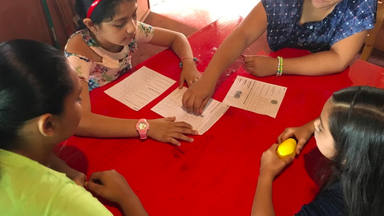 Katie and Paige, with the help of many community members and visiting Peace Corps volunteers Olivia, Ruby and Brendan, successfully shared the messages that Camp GLOW has to offer. The young women learned about leadership, self-esteem, nutrition, gender equality, personal finance, the environment and volunteerism. But most importantly, they left the camp with new friends and a newfound confidence that will carry them into adulthood.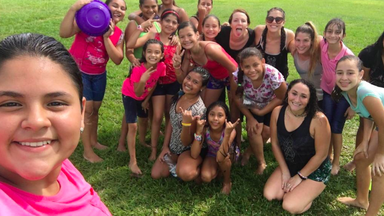 Category:
Central America and Mexico
,
Costa Rica
,
Eastern Europe and Central Asia
,
Romania
,
Education
,
Community Economic Development
,
Youth in Development
,
From the Field
,
Returned Volunteers
,
Prospective Volunteers
,
Press
,
Family and Friends
,
Educators
,
Current Volunteers
,
Peace Corps Volunteer
,
Peace Corps Volunteer
,
Women's Global Development & Prosperity