"Cacao for Peace": A new project focus in Colombia's Community Economic Development Program
A robust cacao industry would provide economic opportunity for hundreds of thousands of small farmers and their families, many who live in post-conflict areas.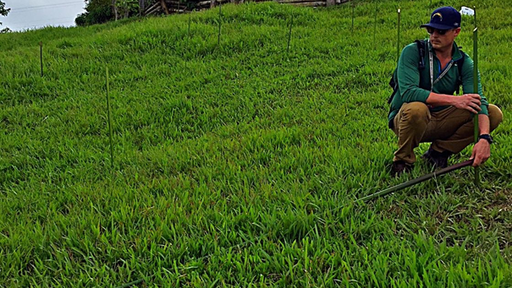 The general objective of the Cacao for Peace project is to improve the cacao value chain in Colombia by expanding key agricultural institutions in the public and private sectors through cooperative research, technical assistance, and farmer extension education. The Cacao for Peace Initiative will supply both Colombian agricultural institutions as well as farmers, the essential tools and resources so Colombia can take advantage of the increasing global demand for chocolate to become a worldwide supplier of cacao, the key ingredient in chocolate.
Currently, Colombia produces a mere 50,000 metric tons of Cacao yearly (only one-fifth of the production in nearby Ecuador).  Cacao is an underdeveloped industry in Colombia, due mainly to the civil unrest that has plagued rural areas of Colombian for the past 50 years.  Cacao is a native plant of Colombia with deep historic and cultural meaning.   Colombians see the potential to become one of the largest producers of cacao in the world. Cacao for Peace will work to create economic opportunities for the Colombian farmers and their families. The past rural violence and disorder have negatively impacted investments and growth in the cacao sector.
With the Colombian government signing of a peace agreement with the FARC, the guerrilla group that has been fighting the government for over 50 years, cacao can play an important component in the post-accord process. A robust cacao industry would provide economic opportunity for hundreds of thousands of small farmers and their families, many who live in post-conflict areas. Cacao would also provide a strong alternative to coca production.
The United States is not a commercial producer of cacao, but the U.S. chocolate and confectionery industries are a principle consumer of key U.S. agricultural commodities such as sugar, peanuts, milk, and almonds, complimentary agricultural products. Take for example, for every dollar of cacao imported, between one and two dollars of domestic agricultural products are being used in the making of chocolate. Therefore, the Cacao for Peace Initiative could help not only Colombian farmers to become major suppliers of cacao to the growing chocolate industry, but also indirectly help to spur growth in complementary agricultural products in the USA. (Conlon, pg. 3)
After completing Pre-Service Training, three Peace Corps volunteers that are part of the Community Economic Development Program (Devlin Ramirez, Kyle King and myself, Karen Richards) kicked off our official service as volunteers with an additional two full weeks of "cacao school". Arriving in San Vicente de Chucari, we were greeted by our hosts from Fedecacao, Penn State University, United Nations, US Department of Agriculture, and USAID. Additionally, each of our respective communities from the Sierra Nevada of Santa Marta and La Guajira was represented by three famers totaling around 30 participants at this intensive "school" training program. We celebrated the initiation of Cacao for Peace over dinner and hit the ground running in the morning with plant biology basics. By the end of the week we all had a solid foundation of knowledge about cacao cultivation, processing, and sales. More importantly, we began to develop working relationships with the farmers and organizational representatives.
The importance of these new friendships became evident in the second week of training when we returned to the coast to visit the participating communities. In each site, we learned about the current practices, reviewed training with the larger group of farmers, and talked about opportunities for the future. It was a fantastic coming-together of governments, international organizations, scientists, universities, industry experts, and farmers. All with one common purpose; to strengthen cacao production in Colombia. Our role as Peace Corps volunteers is unique and important as we are the on-the-ground connection between numerous development & agricultural organizations and grassroots community members.   Our unique contribution as Peace Corps volunteers is that we live and work, day-in and day-out, with the farmers and can partner with them to reinforce, problem solve and encourage them in this new journey   to increase the capacity necessary for Cacao for Peace to  deliver on the promise of economic opportunity and improvement for the farm families, their communities and Colombia as a country!
Sources:
Conlon, Michael, and Juan Gallego. "Colombia: Cacao for Peace Overview." Colombia: Cacao for Peace Overview | USDA Foreign Agricultural Service. United States Department of Agriculture, USDA, 29 July 2016. Web. 12 Dec. 2016.