Belize
Projects in Belize
Youth in Development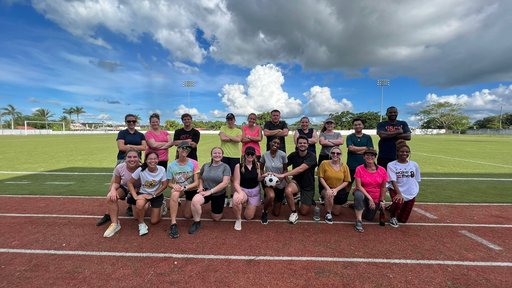 In 2023, Peace Corps Belize and the Ministry of Youth, Sports, and Transport's National Sports Council signed a Memorandum of Understanding to collaboratively address youth sports development needs of Belizean youth ages 6 to 14 under the Youth Empowered by Sports (YES) Project. Youth Development Peace Corps Volunteers will work alongside the National Sports Council district coordinators and with school-based sports coaches at an assigned primary school to achieve the following:
Project Goal: Belizean youth lead and empowered lives and are enabled to realize their full potential.
Through working with youth, service providers, parents & caregivers; we aim to
strengthen the life skills of youth;
Increase the skills of youth service providers to effectively implement positive youth development programs;
Increase the skills of parents/caregivers to communicate with youth and promote their participation in life skills and sports activities.
Youth Development Peace Corps Volunteers are trained to have authentic engagement, collaborative problem solving and knowledge exchange with their community and school-based counterparts in order to achieve the activities that support host country priorities, complement a national youth sports development strategy, and outline the Peace Corps' specific approach to development work.
---
Education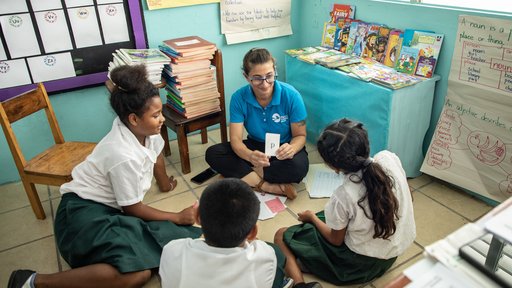 Established approximately 20 years ago, Peace Corps Response (PCR) deploys experienced professionals to undertake short-term (3 to 12 months), high-impact assignments in communities worldwide. The Literacy Intervention Project is collaboration between Belize's Ministry of Education, Science, Culture and Technology (MoECST) and Peace Corps Belize Response Program.
Within this initiative, Peace Corps Response Volunteers (PCRVs) focus on transferring literacy instruction skills to lower-elementary teachers empowering them to offer small-group literacy intervention instruction to children reading below grade level. Volunteers partner with MoECST officials, principals, and teachers. Together, they share a national mission: to ensure that all Standard One (U.S. Grade 2) children will either a) read fluently and accurately at or above their grade level, or b) receive targeted literacy support.
With knowledge exchange, collaborative problem solving, and transfer of skills at the heart of the Response Program, Peace Corps Response Volunteers (PCRVs) serve as literacy coaches collaborating with lower elementary teachers in selected schools across the country. They provide instructional coaching in the following areas:
Development of literacy resources
Administration of literacy assessments and analysis of results
Implementation of detailed interventions
Management of small group differentiated instruction
Capacity building for school leaders to monitor and support evidence-based literacy intervention practices
The project is guided by the following core beliefs:
Every child has the right to learn to read.
Our work is informed by the science of how children learn to read.
What and how we teach crucial factors.
Prioritizing prevention will enable more children to learn to read and reduce the need for intervention.
Peace Corps Belize Response Program is dedicated to engaging in participatory development with the Ministry of Education, Culture, Science and Technology.
---