Learn more about the men and women who have served as Director of the Peace Corps since its founding in 1961.
---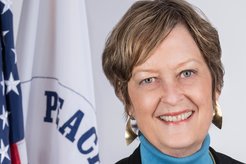 Dr. Josephine (Jody) K. Olsen
Appointed by: President Trump
March 30, 2018 – January 20, 2021
Dr. Josephine (Jody) Olsen became the Peace Corps' 20th Director having served as a Volunteer in Tunisia (1966-1968) and in multiple leadership roles with the agency throughout the decades since its founding. When the COVID-19 pandemic swept the world, Dr. Olsen made the unprecedented decision to evacuate all Peace Corps Volunteers and successfully orchestrated their safe return to the United States. Dr. Olsen developed a comprehensive re-entry plan for Volunteers to return to service and expanded what it means to serve, launching the Virtual Service Pilot Program. She also championed global women's economic empowerment.
---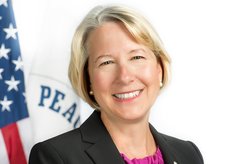 Carrie Hessler-Radelet
Appointed by: President Obama
June 6, 2014 - January 19, 2017

Carrie Hessler-Radelet, a member of a four-generation Peace Corps family, began her career in international development as a Peace Corps Volunteer in Western Samoa (1981–83). During her time at the Peace Corps, Hessler-Radelet led historic reforms to modernize and strengthen the agency. She spearheaded sweeping efforts to revitalize the Volunteer recruitment, application, and selection process, resulting in record-breaking application numbers in 2015. Hessler-Radelet was also instrumental in forging innovative strategic partnerships, such as Let Girls Learn and the Global Health Service Partnership.
---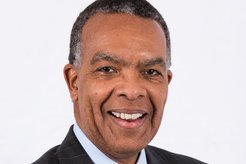 Aaron S. Williams
Appointed by: President Obama
August 24, 2009 – September 17, 2012
A returned Peace Corps Volunteer who served in the Dominican Republic from 1967 to 1970, Williams during his first year as Director, oversaw the historic re-opening of Peace Corps programs in Colombia, Sierra Leone, and Indonesia.  In recognition of the agency's 50th anniversary in 2011, Director Williams encouraged all Americans to consider being part of the Peace Corps' legacy of public service and benefit from its life-defining leadership experience.
---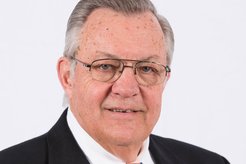 Ronald A. Tschetter
Appointed by: President George W. Bush
September 26, 2006 – January 16, 2009
Tschetter is a returned Peace Corps Volunteer who served with his wife, Nancy, in India from 1966-1968 in community health. As Director, he focused on expanding the number of Peace Corps Volunteers age 50 plus, measuring success and impact of the agency, and promoting volunteerism.
---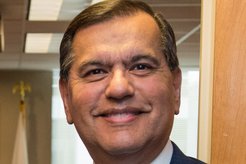 Gaddi H. Vasquez
Appointed by: President George W. Bush
January 23, 2002 – September 7, 2006
The first Hispanic American director, Gaddi Vasquez focused on recruiting a more diversified Volunteer corps and oversaw a 30-year high in the number of Volunteers. He opened a historic program in Mexico, enhanced the worldwide safety and security systems, and initiated programs under the President's Emergency Plan for AIDS Relief.
---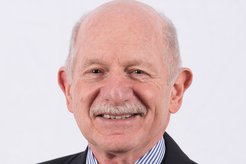 Mark L. Schneider
Appointed by: President Clinton
December 23, 1999 – January 20, 2001
Schneider was the second returned Volunteer (El Salvador, 1966-68) to head the agency. He launched an initiative to increase Volunteers' participation in helping prevent the spread of HIV/AIDS in Africa, and he also sought Volunteers to work on information technology projects to enhance development of overseas communities.
---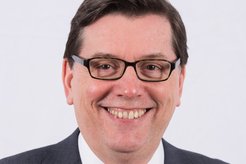 Mark D. Gearan
Appointed by: President Clinton
August 11, 1995 – August 11, 1999
Gearan established the Crisis Corps, a program that allows returned Peace Corps Volunteers to help overseas communities recover from natural disasters and humanitarian crises. He supported expanding the corps of Volunteers and opened new Volunteer programs in South Africa, Jordan, Bangladesh, and Mozambique.
---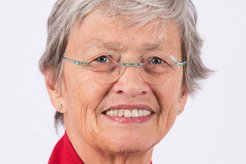 Carol Bellamy
Appointed by: President Clinton
October 7, 1993 – May 1, 1995
Bellamy was the first returned Volunteer (Guatemala 1963-65) to be confirmed by the Senate as Director of the Peace Corps. In her tenure, she launched the Peace Corps' first website and expanded the agency's HIV/AIDS education programs. She also supported the return of the Peace Corps to Ethiopia, Eritrea, and Guyana; established Volunteer programs in Mozambique and Niue; and began the negotiations for a Peace Corps program in South Africa.
---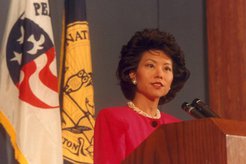 Elaine Chao
Appointed by: President Bush
October 8, 1991 – November 13, 1992
Chao was the first Asian American to serve as Director of the Peace Corps. She expanded the Peace Corps presence in Eastern Europe and launched the first Peace Corps program in the Baltic nations and the former republics of the Soviet Union.
---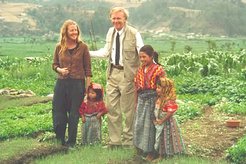 Paul D. Coverdell
Appointed by: President Bush
April 20, 1989 – October 1, 1991
Coverdell established two programs with a domestic focus. World Wise Schools enabled U.S. students to correspond with Volunteers serving overseas in an effort to promote international awareness and cross-cultural understanding. Fellows/USA assisted returned Volunteers in pursuing graduate studies while serving local communities in the U.S.
---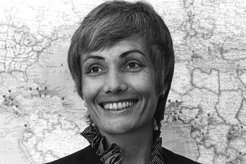 Loret Miller Ruppe
Appointed by: President Reagan
May 6, 1981 – April 20, 1989
Ruppe was the longest-serving Director and a champion of women in development. She launched the Competitive Enterprise Development program to promote business-oriented projects. She established the Caribbean Basin Initiative, the Initiative for Central America, and the African Food Systems Initiative to help address regional challenges.
---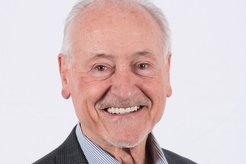 Richard F. Celeste
Appointed by: President Carter
April 27, 1979 – January 20, 1981
Celeste focused on the role of women in development and was successful in involving women and minorities in the agency, particularly for staff positions. He invested heavily in training, including the development of a worldwide core curriculum, so that all Volunteers had a common context in which to work.
---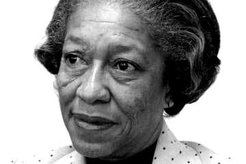 Carolyn R. Payton
Appointed by: President Carter
October 11, 1977 – December 18, 1978
Payton was the first female Director of the Peace Corps, and the first African American. As Director, she believed strongly in reflecting America's diversity in the corps of Volunteers and worked tirelessly to convince young people that Peace Corps service would enrich their lives.
---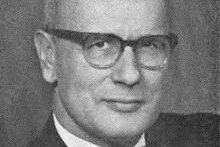 John Dellenback
Appointed by: President Ford
April 28, 1975 – May 13,1977
Dellenback worked to make the best possible health care available to Volunteers. He also placed great emphasis on recruiting generalists. He believed in taking committed applicants without specific development skills and providing concentrated training to prepare them for service.
---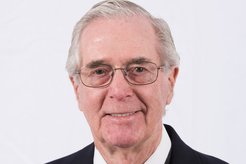 Nick Craw
Appointed by: President Nixon
October 1, 1973 – September 1, 1974
Craw sought to increase the number of Volunteers in the field and to stabilize the agency's future. He introduced a goal-setting measurement plan, the Country Management Plan, which gave a firm foundation for increased Congressional support and for improved resource allocation across all Peace Corps' countries.
---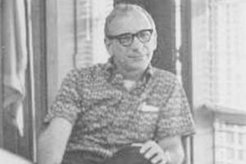 Donald Hess
Appointed by: President Nixon
August 11, 1972 – September 30, 1973
Hess initiated training of Volunteers in the host country where they would eventually serve. With this came the greater utilization of host country nationals in the training programs. The training provided more realistic preparation, and costs dropped for the agency. Hess also sought to end the down-sizing of the Peace Corps.
---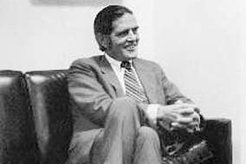 Kevin O'Donnell
Appointed by: President Nixon
July 1, 1971 – September 30, 1972
O'Donnell's appointment was the first for a former country director (Korea, 1966-70). He worked tirelessly to save the Peace Corps from budget cuts. He believed strongly in a non-career Peace Corps and resigned as director exactly six years after first joining the Peace Corps.
---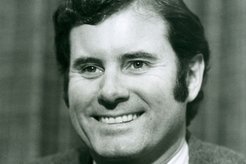 Joseph Blatchford
Appointed by: President Nixon
May 1, 1969 – July 1, 1971
Blatchford served as head of the new ACTION agency, which encompassed U.S. domestic and foreign volunteer service programs including the Peace Corps. He created the Office of Returned Volunteers to help Volunteers serve in their communities at home, and initiated New Directions, a program emphasizing Volunteer skills.
---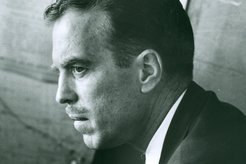 Jack Vaughn
Appointed by: President Johnson
March 1, 1966 – April 30, 1969
Vaughn took steps to improve Peace Corps marketing, programming, and Volunteer support as large numbers of returned Volunteers joined the Peace Corps staff. He also promoted Volunteer assignments in conservation, natural resource management, and community development.
---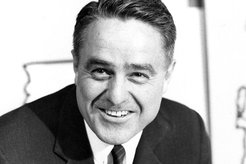 R. Sargent Shriver
Appointed by: President Kennedy
March 22, 1961 – February 28, 1966
On March 1, 1961, President Kennedy signed an executive order establishing the Peace Corps. Three days later, Shriver became its first director. Deployment was rapid: Volunteers arrived in five countries during 1961. In just under six years, Shriver developed programs in 55 countries with more than 14,500 Volunteers.