Volunteer reports describe successes
Tonga Volunteers recently sent in their semi-annual Volunteer Report Forms.
These electronic reports provide an opportunity for Volunteers to report on successes, lessons learned, challenges, activities, and people they work with at their sites.  Volunteers also give feedback to staff about trainings and other supports they've received.  Here are some Success Stories from five Volunteers.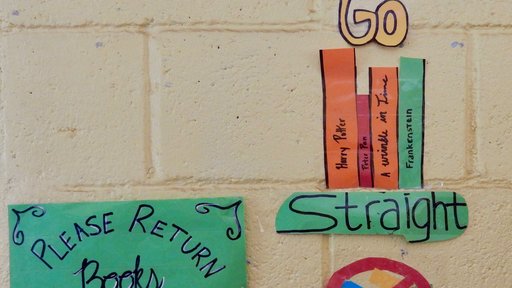 Volunteer #1:   The recent implementation of a library at my school has led to increased student leadership, English reading and speaking, and a safe space for engaging and learning. A previous Volunteer established the library at our school, however the transition between that Volunteer and me resulted in the library falling into an unorganized mess, with no labeling or student-friendly organization. Most students felt they could not step foot in the library, let alone touch the books and practice reading and pronouncing English words. Before the school day started, students would wander around outside, mostly sitting and waiting for school to begin.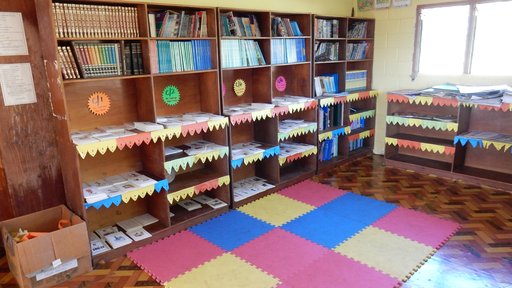 When I arrived at the school, I took initiative to get the library back up and running, with the permission and help from my principal, teaching counterpart, and mostly my students. The library was closed for all of the summer (December-January) school break, so when the first week of school came in February 2017, I opened up the dirty, dusty, messy library and made a list of all the tasks needing to be done. My principal gave me full reign of the space and materials, so I commissioned all of my Class 6 students to help clean the first week.
Once the library was clean, I organized all the books into four categories and put them in their place. My students helped me label each book with a sticker to designate its shelf. I could already see the familiarity increase and the students become significantly more comfortable with the books. Once I established some student ownership of the library by having students sign up as weekly helpers, they prided themselves in the use and maintaining of the library.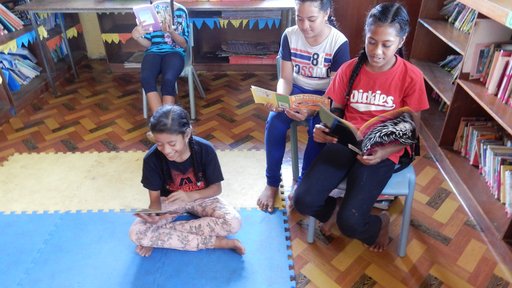 Now the students can't wait for me to arrive at school and open up the library for them. Before school, during breaks, and after school, the students love to hang out in the library, reading books, challenging themselves, and trying their best to speak English to me. I have even incorporated library time into my classes, either making visits to the library, having advanced groups do work by themselves in the library, or having students choose books to be read in class and discussed. I hope to continue the use of the library, not only by me, but other teachers as well.

Volunteer #2:  Being assigned to a small village on an outer island, I came to site with very few expectations that my school counterparts would be familiar with electronic technologies (computers, etc.), based on what I had heard from Volunteers already at site in other island groups. However, instead I found a school with multiple personal computers (laptops that travel back and forth between the homes of teachers and their respective classrooms), three working printer-photocopiers, a lamination machine, WiFi provided by the principal, and of course smartphones or tablets in the hands of each teacher. In short: quite possibly the most ideal situation for a person like me, who came with a modest background in using computer technology. I quickly discovered that not only were my counterparts familiar with these various devices, they were already beginning to use them in the classroom.  A number of teachers would use Word to create exams as well as the classroom decor mandated by the Ministry of Education and Training.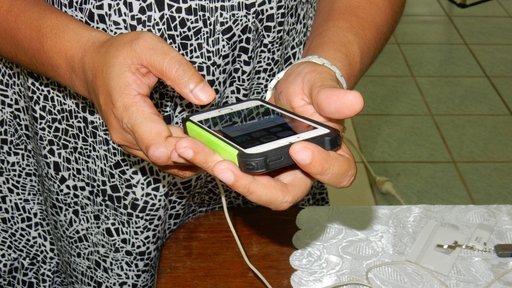 Only days after my arrival, my counterparts began asking me technology-related questions. Although the requests were admittedly much more personally-driven (social media related) than I had hoped, I did my best to lay a foundation as a technology resource for the school. I began to offer tips on how to also use these devices in the classroom beyond the methods they were already using.
The first real breakthrough was introducing an off-line English dictionary app to my counterparts, particularly important as we do not have a single English dictionary at our school. Of course we have a few student English-Tongan dictionaries floating around, but they are rather limited in their scope and the teachers were asking for more advanced vocabulary for their own personal knowledge. This has opened the door to discussions on how to find classroom resources and teaching materials on the Internet as well as plans to teach everyone Excel to transition to electronic gradebooks in the future. These particular skills that I have begun to develop in my counterparts will allow them to independently grow and use technology in the classroom. I hope to keep working on this throughout my service to further build capacity amongst the teachers at my school (which I think I will, since they keep coming to me with all sorts of technology questions day after day.)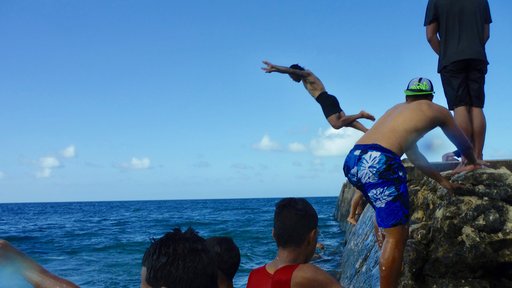 Volunteer #3: Childhood in Tonga is blissful. After school, children have little structure and run around swinging sticks or splashing each other in the ocean. After school is also my favorite time to take walks. Noticing the children's plethora of free time beginning after 3:30, I suggested to a counterpart that we give the option for our students and their parents to accompany me for evening walks along the (road) or to the causeway connecting our town to the next village. The next day the invitation was extended and the turnout was surprisingly decent. Good endorphins are released, English (and Tongan) is being practiced, and families are spending time together in a healthy way.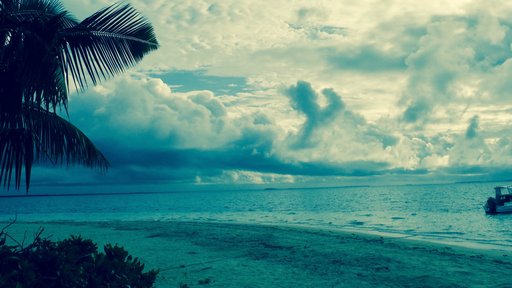 Volunteer #4:  Here at the secondary school where I work, our average students have low English proficency.  Most of them did not pass the dreaded Class 6 exam, or if they did they received a very low mark.  Soon after starting to work with my counterpart in Form 2, we realized that the students were having a hard time with reading comprehension. One boy in particular, Toni, has had the hardest time with sounding out words and comprehending them.  So my counterpart and I began thinking of ways to help these students to start to comprehend stories.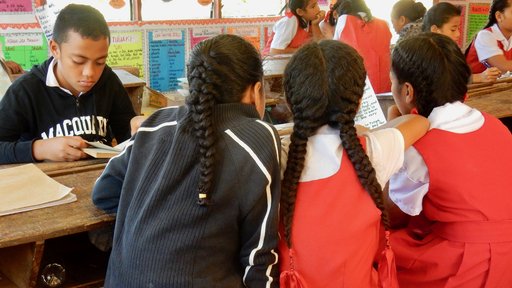 We decided to take children's bible stories and make little books about those stories. Almost all of the students have heard these bible stories in Tongan before.  This particularly also helped Toni.  He went from not being able to tell my counterpart and myself anything about the story to being able to pick out "The Five Ws" (who-what-when-where-why) and explain them to us in English.  Toni and his peers now continue to read and understand these stories. This has also allowed some to advance on to other story books at a higher level.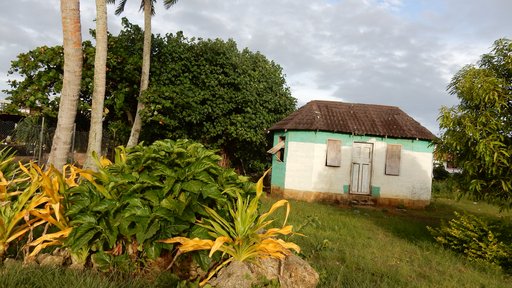 Volunteer #5:  Health is a huge issue in Tonga, and few people in my village engage in any kind of exercise on purpose. This is due in part to Tongan beauty standards, in part to social norms, and in part to a whole slew of other stuff.  . . . A friend of mine recently started university since her daughter started preschool, so I had been tutoring her, and during our tutoring sessions she'd asked me if I'd be willing to walk with her. I immediately agreed, not knowing exactly what she meant by going for a walk but assuming it would be a quick 'eva (stroll) from one end of our village to the other. Instead, we walked an hour through the bush to our nearest neighboring village and back the first night. By the second night, her sister-in-law and two of my other friends (all women in their early to mid-20s) had joined us. Occasionally others will join--a boy from Form 1 wanting to keep fit for sipoti (sports), young women in their twenties, my friend's 13-year-old niece and 10-year-old nephew. On a recent walk, she even took her three-year-old daughter, pushing her in her stroller. Seeing aunt, niece, nephew, and daughter all out for an evening walk was thrilling for me because it was a phenomenal example of how to model a healthy lifestyle for one's family.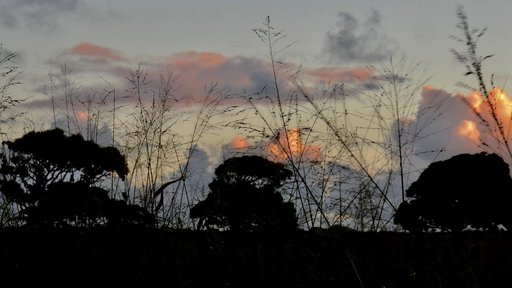 These walks, which are an hour long every evening but Sunday and on rainy days, are an opportunity to talk about all sorts of things. Sometimes we practice English, though more frequently we speak in Tongan -- on everything from marriage to family planning to self-defense to school to healthy foods and meal planning. And as our group expanded to others, she also asked that she and I walk by ourselves every morning, so now I drag myself out of bed every morning at 6:00 am for our hour-and-a-half walk. We're quiet, still waking up for the first half, but those walks are often one of my favorite parts of my day.