PCV Spotlight: Ryne Tucker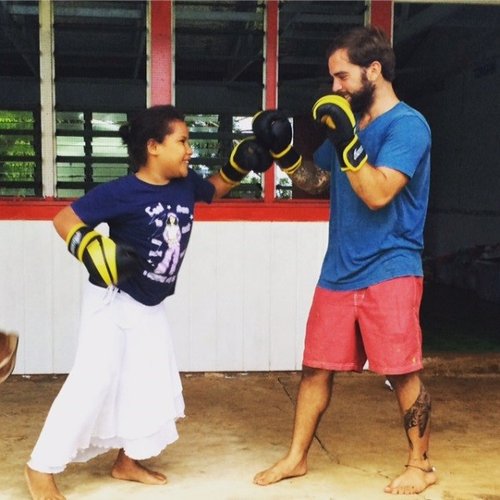 After being placed in an island community of about 60 people, Peace Corps Tonga volunteer RYNE TUCKER decided to jump in head first. Within his first 12 months of service he's off to a pretty good start—Ryne has been creating various programs and projects that have increased the quality of life in the small village. From evening cooking classes with teachers—weaving in nutrition as the meal progresses, to distributing reusable menstrual pads to the women in his village—walking alongside his counterparts and knocking on the doors of every home who may be interested, Ryne has certainly been making the most of his time in the Kingdom of Tonga.
Ryne attributes a lot of his successes to the various yachts that dock in Neiafu, Vava'u, a northern island chain of Tonga where he is currently serving. "So many people come up here with resources and wanting to do good work but just don't know how to get in touch with local communities and I think I've been instrumental in helping getting my communities those resources." Acting as a community liaison, Ryne has been approached by various individuals wanting to help distribute supplies and connected them to people in his own community to not only receive them and put them to good use but to teach members in his community as well. "I have a really great relationship with my town officer and my school so that's been extremely helpful," Ryne notes.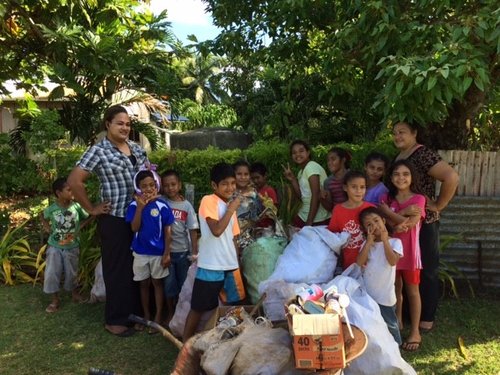 "I've always been very interested in the environment and our work in Matamaka has reflected that." While the community has made great strides since Ryne's arrival—the village has a recycling program in place that allows them to recycle all of the island's aluminum and tin and the school also now has specified recycling bins for plastic paper and tin—the project closest to Ryne's heart has been repairing the solar power on his island. "When I got to Matamaka, we couldn't run anything. We didn't have solid charging capabilities and electricity.  We couldn't turn on lights in our classrooms in the evening, let alone use the school computers and the community approached me immediately to figure out a solution." While identifying the problem was easy, solving it was another matter. "I had about five or six different engineers who specialize in solar power rigs look at the school's system come in and look at our panels, telling me what parts they thought we would need for repairs—a lot of success came from just being overprepared and knowledgeable about what we needed. "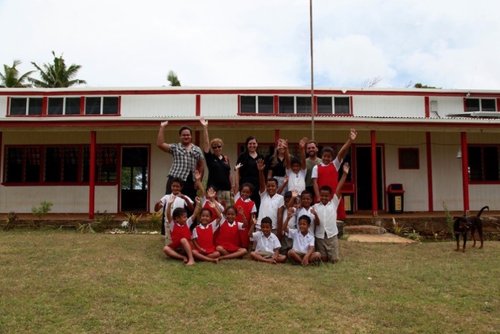 Finally after months of researching and countless dead ends, Ryne found a perfect fit to help get solar power running back on Matamaka. "A training foundation that works with Vava'u outer island communities called The Floating Foundation was very invested in helping us out. They called me up, asked me exactly what we needed and came out and did the repairs. It was amazing." Now, the Government Primary School Matamaka is fully solar. "It's changed the way of life here;  I can show my kids movies, we can run our computer and printer at school—everyone is really excited and I'm so happy I could coordinate this project with people who have these materials and people who need them."
Within this next year, Ryne and Matamaka continue to have big plans for the future. "We hope this next year to get the Matamaka Market running. We are hoping to start growing vegetables, selling them to boats that come in and make a profit for our school. Plus, we can eat what we don't sell and continue our cooking classes, and practice healthy eating." As Ryne's projects have grown organically, so has enthusiasm from his village. "So many of these projects have stemmed from community driven priorities.  Once I find out what they need, so many of these projects are activities that I am also passionate about. It becomes so much easier to create models for things I know they will want to continue in the long run."
While Ryne understands the hardships of serving as a volunteer and challenges that come with it, he's hopeful about the future. "I know for many volunteers big projects take time, especially in big villages, but in my experience, a lot of my success has stemmed from being in the right place at the right time and making those connections."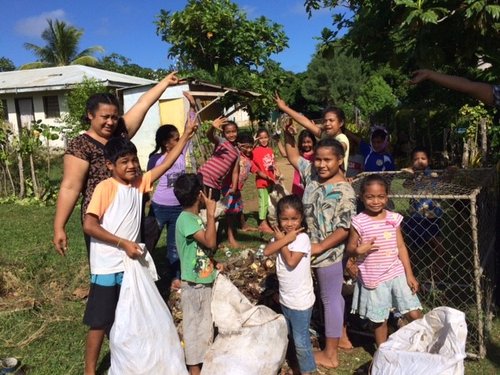 Being generally friendly in and out of his village has given him a lot of opportunities and allowed him to work with various ministries, NGOs and volunteers.  "I would tell volunteers to follow their own passions and to just be kind to others and open to opportunities; you never know what good could come of a casual conversation."