FOR IMMEDIATE RELEASE:
Wednesday, December 21, 2011
Peace Corps Mourns the Loss of Volunteers Elizabeth Alden Landis and Lena Jenison
WASHINGTON, D.C., December 21, 2011 Peace Corps Director Aaron S. Williams is saddened to confirm the deaths of Peace Corps volunteers Elizabeth Alden Landis and Lena Jenison. Alden, 23, and Lena, 22, died of injuries sustained in an automobile accident on Dec. 20, 2011 in Mozambique.
Alden and Lena were both committed and dedicated Peace Corps volunteers who were excited to teach in their new Peace Corps communities, said Director Williams. This is a tragic loss for the entire Peace Corps community, including their fellow volunteers in Mozambique. Our thoughts are with both of their families during this difficult time.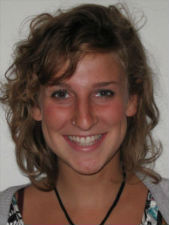 Alden of Yarrow Point, Wash., and Lena of Hartland, Wis., arrived in Mozambique in September 2011 for pre-service training and were sworn in as Peace Corps volunteers on Dec. 8, 2011. They were scheduled to complete their service in December 2013.
Alden served as an education volunteer and was recently assigned to teach chemistry at a rural secondary school with about 300 students. Prior to serving with the Peace Corps, she had worked as a tutor in Montpellier, France.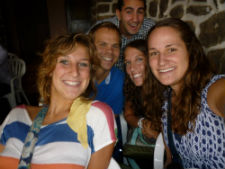 Alden graduated from Boston University in 2010, where she majored in biochemistry-molecular biology and minored in French. She is survived by her parents, brother and two sisters in Washington.
Lena also served as an education volunteer and was assigned to teach biology at a local high school. During her pre-service training, Lena lived with a host family and enjoyed learning the customs of her new community. After being sworn in as a volunteer, she moved to her community in southern Mozambique.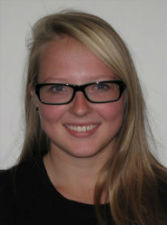 Lena graduated from the University of Wisconsin-Madison in 2011, where she majored in biology and Spanish. She is survived by her parents and a brother and sister in Wisconsin.
There are currently 155 volunteers serving in Mozambique. More than 710 Americans have served there as Peace Corps volunteers since the program was established in 1998. Volunteers work in education and health, and are trained to work in 19 different languages.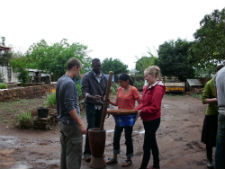 About the Peace Corps:
President John F. Kennedy established the Peace Corps on March 1, 1961, by executive order. Throughout 2011, Peace Corps is commemorating 50 years of promoting peace and friendship around the world. Historically, more than 200,000 Americans have served with the Peace Corps to promote a better understanding between Americans and the people of 139 host countries. Today, 9,095 volunteers are working with local communities in 75 host countries. Peace Corps volunteers must be U.S. citizens and at least 18 years of age. Peace Corps service is a 27-month commitment. Visit www.peacecorps.gov for more information.
# # #
---