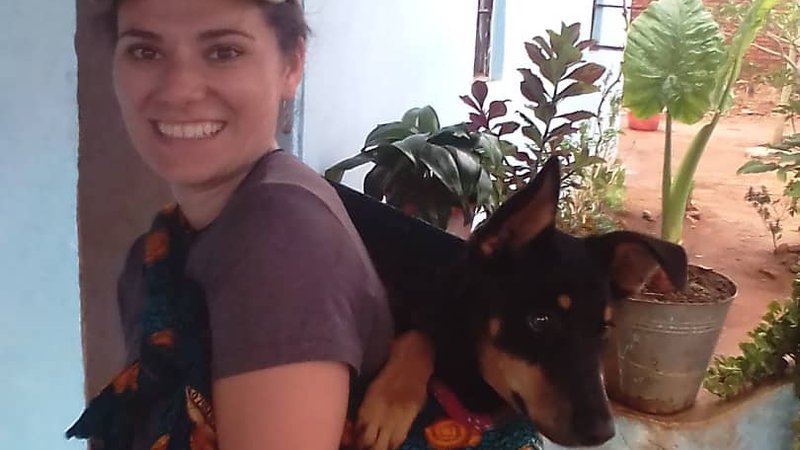 Jan. 14, 2019
Eight in the morning on a Sunday. Nothing but the sounds of birds and my neighbors beginning their day.
I had decided three hours earlier when my body naturally stirred awake that I was committed to this bed for as long as I could be. I refused to be a "good volunteer" and get up and seize the day. I did not want to wash my plates, I did not want to sweep my yard. I wanted to sleep. Then the ironic knock at the door. I ignored it, yet it continued.
I grumbled as I rolled out of my bed, still on the floor of my new home, and crawled out from under my bed net. Grabbing the nearest chitenje to wrap around me, I answered the door. A young neighbor and the closest thing I could call a friend after being in my village for just a week was holding a sleeping puppy with fuzzy black fur, brown paws, and a little wet nose.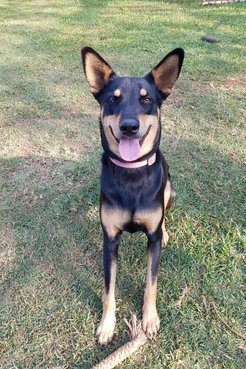 "This is your dog now," she said as she handed me the puppy and walked away. I stood dumbfounded, awkwardly holding this strange fluff ball, wondering when her real owner was going to come for her. But no one came.
For the first three nights I had Lira, she cried all night. She wasn't toilet trained, and she was filthy. In the dark of night, I was constantly calling out to her 'osalira,' which means don't cry in Chichewa. I said it so much that, eventually, when I would say 'osalira,' she would come and sit at my feet looking up at me. Her name became Lira.
Having a dog while being a volunteer was intimidating. Minibus drivers overcharged me when they would see her at my feet, she destroyed anything and everything within her reach, and neighbors constantly asked questions about where she slept, what food I gave her, the places I took her, and why I played with her. Sometimes I worried if I had made a mistake adopting her. When I joined Peace Corps, I was so excited to be independent and traveling/working on my own. When I saw that pup looking at me on day one, a pang of fear struck my mind. It told me that she was going to hold me back. Thankfully, my worries eased as she became a natural part of my life.
Nowadays, she sits calmly on my lap when we take bike taxis, lounges patiently in a chitenje on my back while walking through busy marketplaces, remains quiet and still on crowded minibuses, and lets me pick her up without a moment's notice to cross busy streets or to jump over large ditches. She never hesitates or protests as long as I am smiling and saying, 'tiene,' (let's go). She knows we are going. She runs over six kilometers behind me as I ride my bike in blazing heat or pouring rain to work or to the market, through herds of goats or flocks of chickens. She never lets me out of her sight. When she sees me with buckets, she escorts me to the school borehole and sits patiently while I pump our water. She will leave a bowl of warm, yummy food untouched until I tell her it's time to eat. When I'm mad at her, she sits in the corner and waits for me to forgive her; which I always do.
As it turns, out she never held me back from anything. In fact, I think I am more independent because of her. Lira is part of my adventures. She has taught me that being independent does not mean being on my own. Part of growing up is learning how to take care of myself as well as someone else, to love and be loved without being afraid, to make and change plans knowing that everything will be fine. In fact, my favorite part of traveling is that I eventually go home to that paw hugging, tail wagging, and big-kissing pup. There is no day too hard, no road too muddy, no failure too great that your best friend can't make better, so osalira.