Integrating through music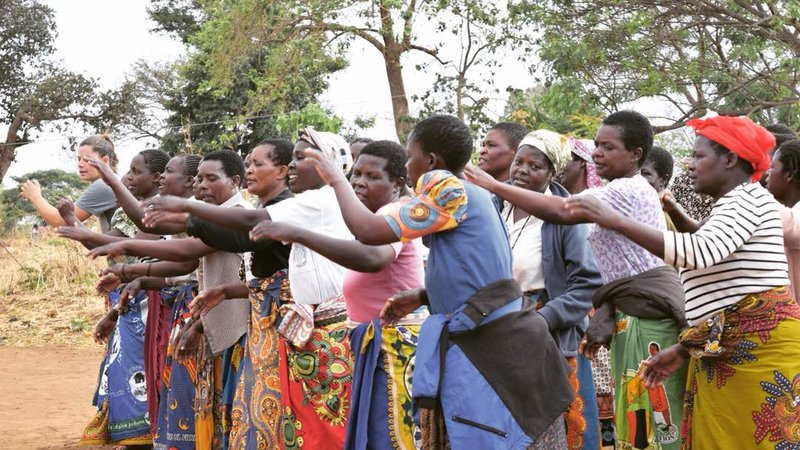 Jan. 3, 2019
At a recent Peace Corps training, we were told that "life begins at the end of your comfort zone." This saying really struck me in its deep connection to my service.
I recently began going to a church that is on the school campus where I live and work. The family who has become my family brought me along with them. I was uncomfortable sitting in the pew, seemingly a full head taller than everyone else, with hundreds of eyes on me, but there was something about worshiping collectively with my community that I enjoyed.
A few weeks later, I was formally introduced to the congregation. My Head Teacher, or Principal, took this opportunity to inform everyone that I prefer to be called Madam Beach rather than azungu, which means 'foreigner.' He told the church that while I may be from the United States, we are all one. This kind gesture made a wonderful difference in my interactions with many members of the community, especially the neighborhood children.
Soon after this I was encouraged to attend a women's choir practice, to which I somewhat reluctantly agreed. I went because it was Mother's Day here in Malawi, and my Malawian mother was quite literally pulling me by the hand to the church. I told her in Chichewa that I would go because it's her day.
For me, this was not just a small step but a huge leap out of my comfort zone. Upon returning from choir practice, I was told that my Malawian mother had put my name down on the roster, officially making me a member of the women's guild and choir. I was very unsure about this commitment, but I soon realized that being a member of this choir would be a great way to branch outside of the school bubble and form relationships with people in surrounding communities.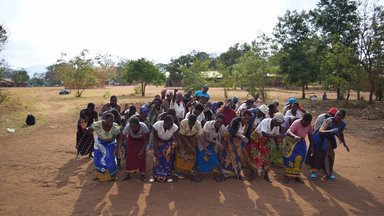 Over the next few weeks, we had choir practice nearly every afternoon. I learned that they were planning to record a CD; so much preparation was needed. I began learning the songs and finding my place among the women.
When the big event arrived, a producer came from the city, and we recorded our songs. Over 50 women made the school their home for three days, and I was able to assist in hosting them. My backyard was used for practicing, and many people used my bathing space and napped on my front porch. We recorded in the storage shed at the school and often late at night so as to limit background noise. Our visitors slept in a classroom at the school, shared meals with us, and did not leave until the recordings were finished three days later. I had the opportunity to get to know so many new people, as we sat under trees shelling groundnuts, chatting, and singing for nearly 72 straight hours. As they said goodbye to those of us who live at the school, we sang and danced to a few songs. I was sad to see them leave but feel excited about the relationships that were established and also about my future here in this community.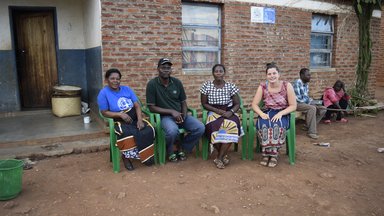 These three days of recording and hosting the choir group were the best of my time in Malawi thus far. They also dramatically helped me integrate into my community. Joining the choir helped me to become an accepted member of my community. It also allowed me to build a strong network spanning various villages.
I was able to see the evidence of this the day after we finished recording. I have attended a few funerals so far in my service; they usually consist of me walking around greeting hundreds of strangers. This time, however, rather than me going around and greeting people, the members of the choir were coming to greet, sit, and chat with me. I recognized so many people there, and rather than being the azungu and needing to introduce myself to everyone, I was just another woman and friend who had come to respect the deceased.
I never would have guessed that joining a church choir would be such a worthwhile experience. I feel so lucky that I am constantly encouraged by my Malawian mother to venture outside of my comfort zone and also to have been given this unique and beautiful opportunity to become so deeply integrated into this community.