Improving Health Outreach (On a Budget)
With a facility catchment population of over 24,000 spread out among 100 villages, promoting healthy behaviors that prevent disease can be a challenge in Volunteer Jane's community.
This is where the Village Health Committee comes in.
Village Health Committees in Malawi consist of community members who volunteer their time and energy to help improve health in their communities through health promotion, education, follow-ups, and reporting. However, these committees are often under-resourced, under-trained, and under-supported. These factors can lead to burn out and a general lack of motivation among members.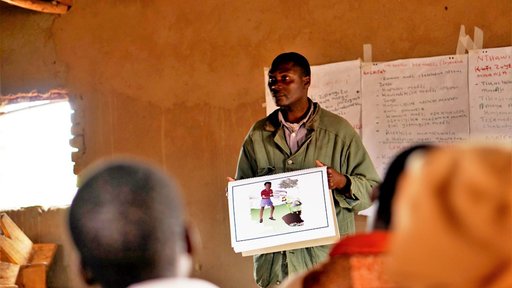 In order to empower their local VHC and therefore alleviate strain on facility staff, Jane and her counterparts set out on a mission to hold a three-day, interactive training for one of the local VHCs on a budget around $100.
The goal of the training was to improve and expand the committee's knowledge and skills. Jane and her counterparts did this by educating them on good leadership skills, water and sanitation, malaria prevention and mosquito net care, maternal and child health, HIV/AIDS, nutrition, and monitoring and evaluation. Jane's role included writing the grant, managing logistics, and, finally, working with her counterparts to plan sessions that incorporated interactive teaching methods such as teach-backs and active participation.
To engage their adult learners, the trainers also included hands-on activities. For example, all participants made safe drinking water by mixing the correct proportions of chlorine and water, categorized examples of various locally-available foods into appropriate food groups, and practiced measuring MUAC (Middle Upper Arm Circumference) and testing for edema in order to identify children who are malnourished and eligible for supplemental assistance.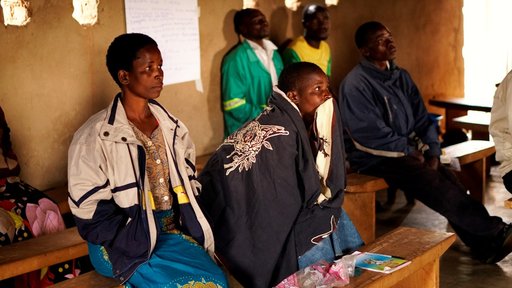 At the conclusion of the training, Jane and facility counterparts trained the VHC on how to use a simple monthly reporting tool on which members would report activities that were expected of them.
Eight months later, and the results are in.
With improved and expanded health outreach and follow-ups conducted by the VHC, numbers on sanitation and mosquito net use have drastically bumped up for the population of 1,183 people, across 10 villages and 299 households, who are supported by VHC members.
For example, household access to a pit latrine for waste increased from 80% to 95% following the training. Additionally, households with proper hand washing facilities jumped from 60% to a current coverage of 90%.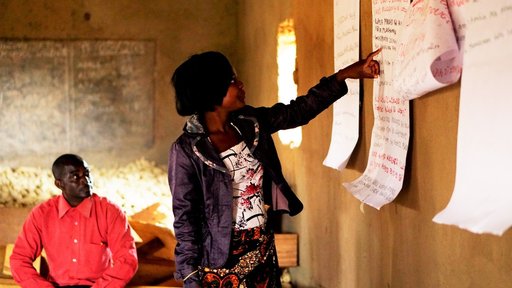 The most impressive improvement measured though, was in the number of drop-hole covers. A drop-hole cover is an object that covers a pit latrine, preventing flies from entering the space that contains human waste and thereby preventing the transmission of disease-causing bacteria from waste to food. This is a very common cause of diarrheal diseases in Malawi as almost everyone cooks outside and the scent of cooking food attracts flies. The number of households who had drop-hole covers at the baseline assessment was only 40%, but now, 80% of households have them—a 40% increase!
Outside of the realm of sanitation, the VHC has also expanded access to services related to child and maternal health as well as to family planning. Their follow-ups and household visits encourage community members to go to the clinic for services that they might not normally go for, such as malaria treatment. Note some of the successes related to the VHC's efforts below:
130+ children assessed for malnutrition
20+ children referred to clinic for malaria testing/treatment
300+ condoms distributed for HIV prevention
10+ adults referred to clinic for HIV Testing and Counseling Services
10+ women starting antenatal care on time
7 live births at the health center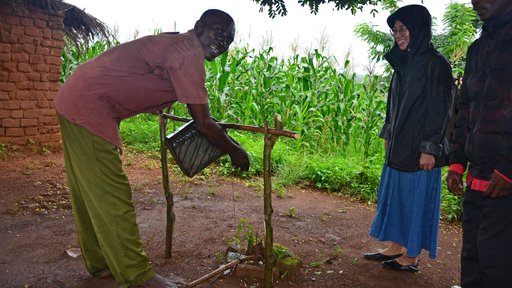 Because of their exemplary performance in the community, Jane and her counterparts are looking forward to training an additional three VHCs around the area in the coming months. Jane is extremely proud of their motivation and dedication as shown in her reflection of working with the VHC,
"What I really want to commend this group on is the fact that they are taking ownership over and initiative for their own health as well as their community's. I feel honored and truly blessed to have this group of people who volunteer their time, effort, and resources to improve and serve the wellbeing of their community. I really want to highlight the willingness, openness, and support they have shown to me as a Peace Corps Volunteer."
---