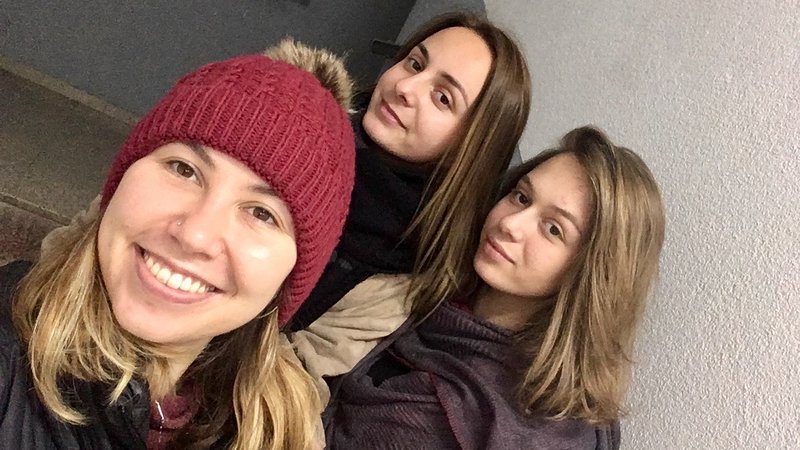 April 15, 2019
The other day I was sitting in my host family's living room and it hit me that I was nearing the nine month mark of being in Kosovo. What's the significance of that? Well, it means I am one third of the way through my service.
However, I think a key lesson of Peace Corps is learning how to acknowledge and accept your fears, but not let them hold you back.
When I think back to my first day in Kosovo, I never could have imagined where I am now. On that day, the strongest emotion I felt was anxiety over the unknowns to come. I remember thinking to myself, am I truly ready to leave behind my friends and family for the next 27 months? Will I be able to live with a new family and feel like they are my real family? Will I ever learn this language? Will my community like me?
From where I am now, I can say that those fears were not unfounded. Peace Corps does present a significant number of challenges that are intimidating in their size. However, I think a key lesson of Peace Corps is learning how to acknowledge and accept your fears, but not let them hold you back. On this Peace Corps journey, each volunteer has to find and develop the tools that work for them in handling their individual fears and challenges that come their way.
The biggest "tools" I've had in overcoming the ups and downs of service have been my host families. When I arrived at pre-service training knowing three words of Albanian, I was nervous to meet my PST family. My stomach felt like it was full of butterflies as I stood waiting to meet them at our PST site. However, despite the language barrier, they welcomed me into their home and made me feel relaxed and included in their daily routines. They patiently quizzed me on vocabulary and looked over my homework every day. They introduced me to Kosovar culture by explaining family traditions and teaching me to cook, relying on hand motions and google translate when necessary. When I swore in at the end of PST, I felt so proud to have my host family there watching me because my successes from the summer could not have happened without them.
When I arrived at my permanent site, I was again welcomed with open arms. Despite having a better grasp on the language, I was worried about making a positive impression on the community that I was going to live with for two years. My host family was already a few steps ahead of me, paving a positive road to integration. My host mother took me to nearly every single neighbor's house for coffee during my first three weeks to ensure that people knew who I was and what I was doing there. My host dad began introducing me as his third American daughter to any guest that came over so that people understood that I am not just a visitor, but a part of the family. Before I started school, my host parents soothed my anxieties by telling me that all the students would be excited to meet me. Within my first month at site, I was able to walk around and greet neighbors and acquaintances on the streets, which was only possible thanks to my host parents connections.
Of course, even though my host families have been my greatest support here, it is not always easy to live with other people. Living with a host family is itself a Peace Corps challenge. There are days when my brain can't seem to put together a sentence in a language that (often) makes my head spin. Sometimes I really want to eat food from home, but I come downstairs and dinner is beans for the third day in a row. There are other times when I feel homesick and want to be alone, but guests show up unexpectedly and I must help entertain them. However, in the scheme of things, these are small sacrifices to make when I think back on both what my purpose is here in Peace Corps and all I have gained from my host families.
When I reflect back to my first day in Kosovo with those questions running through my head, I am glad I did not let my fears of the unknown stop me from serving. Some days of service have dragged, other days have passed in the blink of an eye, but if there's one main takeaway from these nine months of service it is that I would not have made it this far without my host families and their unconditional support.