Jeremiah Mack Memorial Fund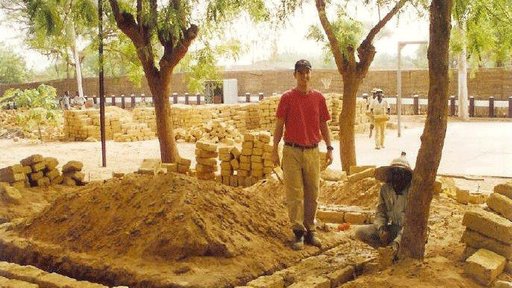 Jeremiah Mack served as a construction volunteer in Niger, West Africa.
For nearly two years, he worked with local masons building homes and clinics using woodless construction techniques, in order to minimize desertification. Jeremiah's characteristic big smile, sense of humor, and kindness endeared him to the Nigeriens he lived and worked alongside as well as to his fellow volunteers.
To have known Jeremiah (whether in Massachusetts, New Orleans, Breckenridge, or Niger) means to miss him greatly, but also to remember the way he made people feel and the way that made a difference - and still does.
As a friend and fellow Volunteer wrote after returning to Niger and visiting with Nigerien friends many years after his and Jeremiah's service, Jeremiah "worked very hard and got a lot done, but remember too that the greatest and longest-lasting contribution we could make as volunteers to Niger was through our positive relationships with people there. It's what makes peace, I think, and Jeremiah did it with a vengeance."
Funds from the Jeremiah Mack Memorial Fund will benefit Peace Corps Partnership Program (PCPP) projects that contribute to community growth through construction and municipal development activities.