Andrew J. Farr Memorial Fund
A native of Irmo, South Carolina, Andrew served as an Education Volunteer in Mozambique, where he taught secondary school physics.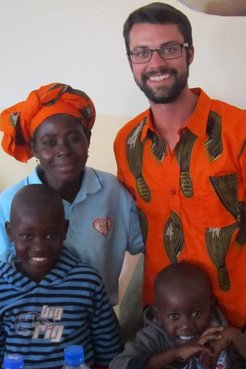 Prior to his Peace Corps service, Andrew wrote that in order to adapt to the Mozambican culture, he planned to "simply listen, observe, and understand their way of life." He was excited to learn new teaching techniques from his Mozambican community members and looked forward to hearing their personal perspectives on "the geography of the country, history, demographics, and their future."
Andrew's commitment to service began prior to his time as a Peace Corps Volunteer. He was a physics and math tutor at the Citadel in Charleston and an Eagle Scout in Boy Scouts of America Troop 312. Andrew loved music and played the trumpet, guitar, drums, bass, and piano. He was also passionate about the outdoors, cooking, gardening, travel, and learning.

All donations to the Andrew Jennings Farr Memorial Fund will support Peace Corps Partnership Program (PCPP) projects in Mozambique that focus on education.