Volunteers across Senegal partner with local communities to implement community-driven projects in agriculture, community economic development, environment and health. Working through participatory approaches to develop these projects with communities and to ensure the inclusion and engagement of women, youth, and other marginalized groups, Volunteers support communities with community gardens, youth empowerment camps and small business enterprise trainings. The country fund supports Volunteers and communities in reaching their development goals.
One example of the kind of project Volunteers have engaged in is a School Garden Club southeastern Senegal. Inconsistent rain throughout the year makes gardening difficult, in this area which has some of the worse malnutrition rates in the country, and existing gardens do not use sustainable gardening techniques. Students at the Middle School were interested in a school garden, but did not have tools, materials, or knowledge of gardening best practices.
With a $1,214 grant, a Peace Corps Volunteer worked with the students and teachers to create a School Garden Club, which transformed the school grounds into 22 garden beds with three vegetable nurseries and a fruit tree nursery. The club also provided training to students; during 15 meetings in the fall semester, the students learned about basic soil science, the water and carbon cycles, climate change, nutrition, sustainable gardening techniques, the nutrient cycle, basic garden financing, and leadership skills.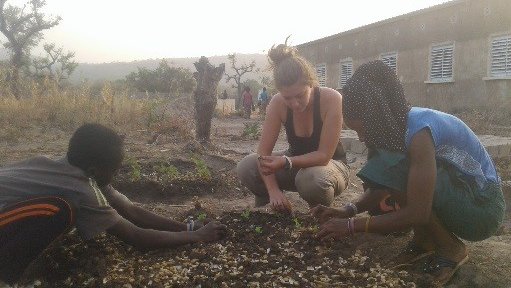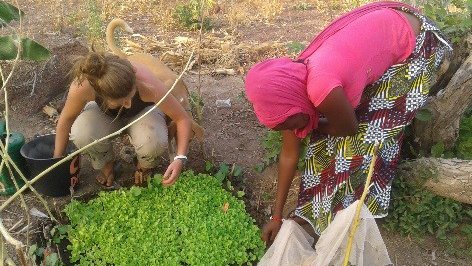 Over 100 community members attended a training session for the surrounding community organized by the students and the Peace Corps Volunteer. There, the garden club students presented information learned in the program and used the garden as a demonstration space. In the following weeks, students were sent home weekly with vegetables, and the club sold lettuce, onions, okra, bitter tomato, hot and green pepper, eggplant, cabbage, and hibiscus. The club is now self-sustaining with an elected student board and a detailed program plan developed by the students.
As we prepare for Volunteers to return to Senegal in 2022, contributions are needed to help ensure they can undertake life-changing activities like the one in this community.