Contributions to the Nepal Country Fund support sustainable, community-driven Peace Corps Partnership Program projects in Nepal that are led by Peace Corps Volunteers. Nepal's Country Fund has been extremely useful in implementing and completing projects that show great promise of making a difference, but need funding assitance. Projects typically focus on food security components like nutrition, health, agriculture, water sanitation, hygiene, and youth camps/clubs but may also address other important needs as determined by the community. 

Some examples of past projects include: 
Youth Club Mushroom Training, Career Panel and Commercial Farm Exhibition 

Volunteer Shayne and his host brother formed a youth club with 13 motivated student. The club built a mushroom house and trained 77 students on mushroom production. They made 90 bags of mushrooms and sold about 18,000 NPR worth of the product (approximately 100 kilos of mushrooms.). The remaining funds helped students create an experimental garden with a small tomato operation. They purchased new types of trees like avocado, macadamia, and fig; and herbs like lemongrass, thyme and rosemary to plant at the school.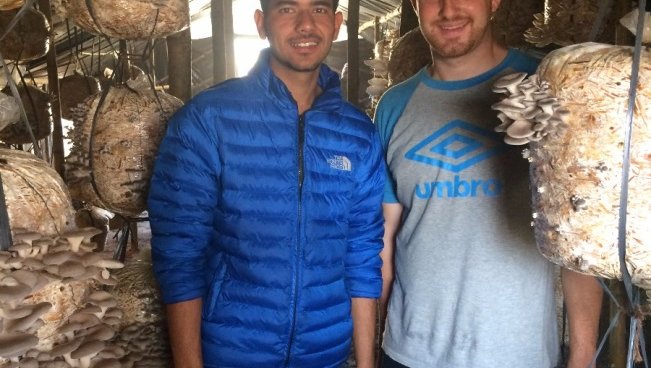 Water Security and Conservation Development 

Volunteer Nathan and a community leader applied for funding to facilitate a water conservation project that directly increased water access for 80 households and indirectly involved another 30 households. Through this project, he and his community were able to replace 2.5 kilometers of water piping to increase water access for over 1,200 community members who otherwise spent many hours hauling water to provide basic cooking and drinking needs.
Brothers Respecting Others (BRO) Camp in Midwestern Nepal

Volunteer Benjamin, in collaboration with a Nepal-based NGO, organized a Camp BRO (Brothers Reaching Others). The five-day camp included 28 boys aged 14-16 and six male community leaders from three districts of Nepal. The camp exposed participants to topics not typically covered in Nepali schools including leadership, migration, volunteerism, human rights, discrimination, gender-based violence, gender norms, masculinity, sexual health, communication, and emotional health – all done in an inclusive, informative, and fun environment.
There are no Volunteer projects in Nepal at this time.