Three Things I have Learned about Armenian People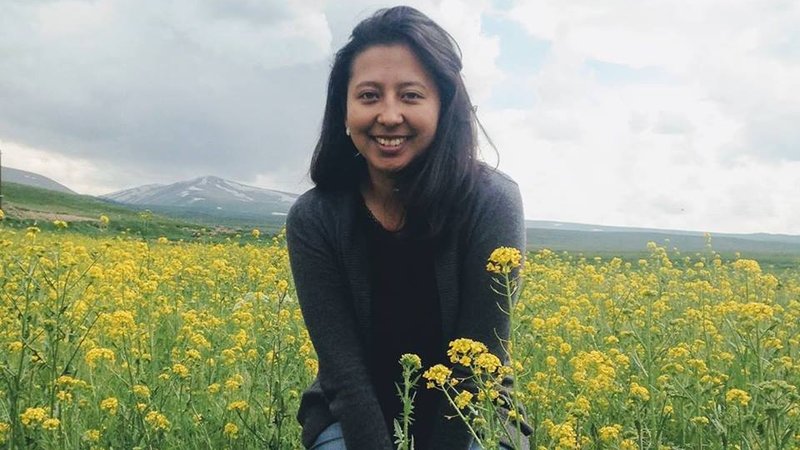 June 6, 2018
I did not know much about Armenian people before coming to this country. I had heard about their amazing food, their lavash and their khorovats. I had heard Armenians were open and friendly people from other Volunteers, but little did I know about the level of kindness they could display to new Americans in their village. Mayors in different towns talked with Volunteers and thanked them for their willingness to work in their country. Schools welcomed new Volunteers who visited their community with artistic performances.  Host families celebrated their Volunteers' birthday with a party with plenty of food and music to share. Armenian families have truly gone above and beyond giving the new group of Volunteers an amazing first impression to our new home. Beyond the Armenian language lessons, and teacher trainings I have learned three important lessons about Armenian people.
Armenians treat each other like they are one big family!

There is always coffee and food for the neighbors that come visit, there's always space in the house for more family to sleep. Armenian host families include their fellow Volunteers in every  family event there is.  And when they introduce you to more family members your status as an American volunteer comes later. You are introduced first as a daughter, and as a sister!  My host dad came home one night from work with a kebab to share with his family. He gave me a piece too, and proceeded to tell me "tarberution cheka", there is no difference. Now that I was here he had another daughter, there was no difference between my host sisters and me. When you stay with an Armenian family, you become a family member from the very beginning.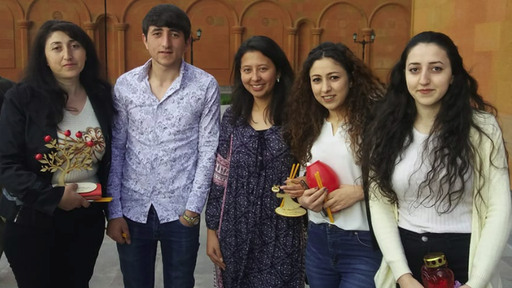 When you walk in your Armenian village, you make new friends. 
Neighbors are curious, and they ask you where you are from. Children realize you are American and they want to instantly say "hello, how are you" and practice their English vocabulary with you. People that you had not met before invite you for coffee in their house, and appreciate your efforts in communicating in the Armenian language. People know which family you are staying with, and talk about other Volunteers they have met. You are no longer a stranger, you are the Volunteer in the village. You are their Volunteer. And they will introduce you to other neighbors as such. "Mer kamavor". She is our Volunteer.
If you are a multicultural Volunteer, they embrace all the cultures you identify with. 
As a Colombian and an American I was asked multiple questions on my origins. People in the village wanted to learn more about people in Texas and in Colombia. They wanted to listen to music in Spanish. My host family talked about some of their favorite TV shows, and we shared similar taste in telenovelas. Who knew telenovelas were famous in the other side of the world? The more we talked about our cultures the more we realized we had more similarities than differences. We share similar wedding traditions. We both celebrate Easter. We both enjoy cooking for the family.  My host dad and my dad both like to dance while they are driving. My host sisters and sisters are incredibly smart and talented. My host mom and mom are inspiring and hardworking women. My host brother hides behind the door and scares me when I go to the store, and asks what's wrong when I am not smiling. If I had a younger brother in Texas he would have behaved similarly, I am sure of it! 
I will soon be swearing in as a Teaching English as a Foreign Language Peace Corps Volunteer and I can truly say this country already has a special place in my heart. The level of hospitality and friendliness people display to Volunteers is beyond comparison. Armenia feels like home, and I'll be forever grateful to my community and my new family for this.