Saying Good-bye to My First Armenian Family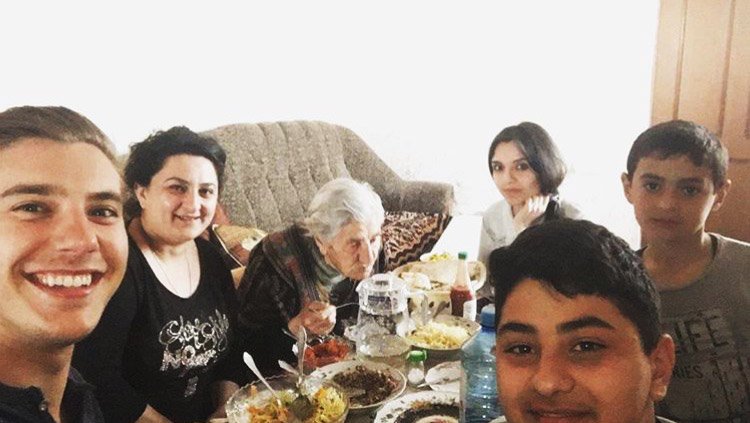 Aug. 8, 2017
Before being officially sworn in as a Peace Corps Volunteer, you need to go through an intensive 11-week training, known as pre-service training. During this training we were learning the Armenian language and were getting prepared for our work in Armenia. During the pre-service training we were also living with host families. All these 11 weeks we were looking forward to the successful completion of our pre-service training and impatiently waiting for the day, when our new and permanent sites, where we are supposed to live and serve for the upcoming two years, will be announced.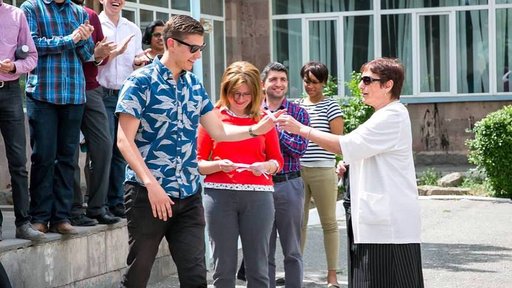 The weeks leading up to permanent site announcement were some of the most nervewracking moments I've had since being in country. So much was riding on where I would end up. What would the school be like? Would my counterpart speak strong English and be active in the community? Would I have sitemates? What kind of resources would I have? Something I failed to consider was the difficulty of leaving my pre-service training host family, and how much we had grown together in such a short time span.
Once I found out where I'd be going, met my counterpart, found out who would be living nearby, and saw the school, I had more questions than when I started. More importantly, my pre-service training site family and I were quickly coming to the realization that our time together was ending. What started as an awkward, uneasy cohabitation had turned into a loving family and a place I could call home. The last couple weeks, my host mom, Anush, would say "dzhvar e" (it's hard) over and over. I had become her son, and a brother to her two sons, Avik, 13, and Arteeoom, 10. I also felt like a son and brother to this cozy and loving family.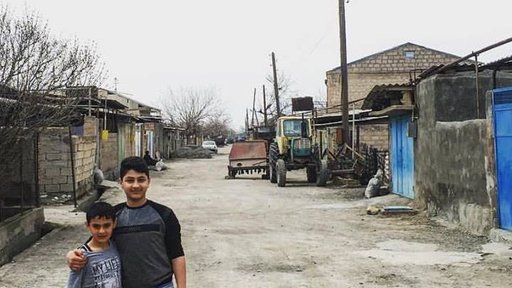 Our last weekend was bittersweet and melancholic. My family was excited that I got a wonderful site placement and loved talking about coming to visit. But in the same breath, there was the realization that soon the bed I had been sleeping in would be empty. Avik and Arteom wouldn't have their brother to play frisbee and soccer with every day. Anush would no longer have her older son to sit with her every night to drink tea with and discuss the silly soap operas.
We decided to spend that final weekend together, exploring our village, and visiting the family farm plots, checking on the crops and preparing for the harvest that would be happening just a couple weeks after I left. My uncle drove us out to the fields which seemingly stretched all the way to Mount Ararat. They were filled with apple and plum trees, grape plants, and of course apricot trees. Avik and Arteom showed me around, running and weaving together in between the trees, hiding from the beating sun. The sun was starting to set and after we had "sampled" our share of the fruits, it was time to go.
The next day, my uncle helped me put my things in the car. Avik and Arteom jumped in the backseat, and we drove to the mayor's office where I'd be picked up and sent to permanent site. Anush and my grandmother stayed behind, but not before showering me with hugs and kind words of love. I spent just 10 weeks with them, and saying goodbye was just as hard as when I left the States. The family bond in Armenia is unparalleled in its strength and I couldn't be more proud to have spent those 10 weeks with them.