My First Week as an Older Peace Corps Volunteer in the Caucasus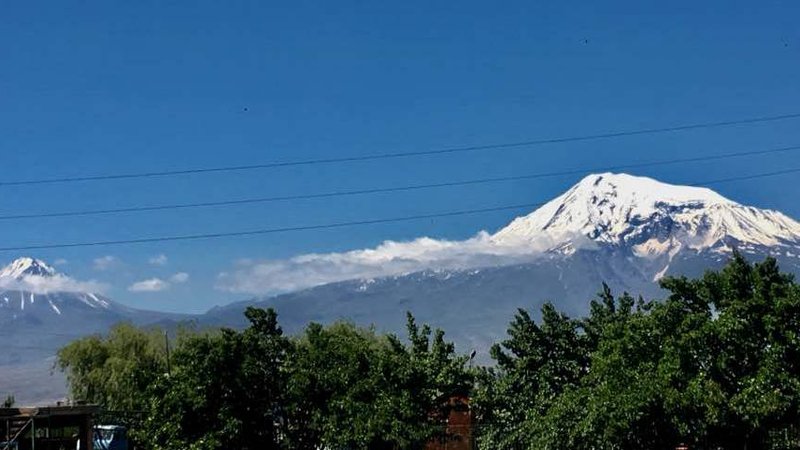 June 26, 2017
I have a view of Mount Ararat from my bedroom near Artashat in Armenia. The mountain, the national icon of Armenia, is now in territory claimed by Turkey, but the people here still consider it their own. 
Every day at home in the United States, I was awed by the beauty and size of the Chesapeake Bay. Now I am in a landlocked country, but look out upon another wonder of the world: Noah's mountain, the peak where the Ark is said to have run to ground.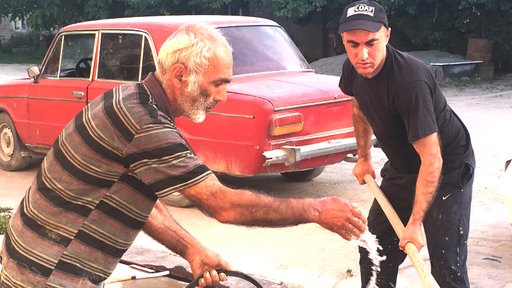 In this village there are no bars and restaurants. Certainly no dry cleaner or bank. The roads are impacted dirt and there are no sidewalks. Some men work on Soviet-era cars in front of their houses. Others try to keep all-pervasive dirt off their Mercedes.  As in America, people choose to spend their money in different ways. Older women sit outside in the sun, hailing everyone who goes by and taking particular interest in the sudden influx of Americans—20 of us enrolled in an intensive 10-week language program, to prepare us for two years' service in this country the size of Maryland. Every house keeps chickens—my host family has five—and a garden with apricot, cherry, walnut and apple trees. There is a cow in the garden two doors down. 
I am involved in a youth development program which the Peace Corps has been running for the last twenty-five years at the invitation of the Armenian government. For now, I take language lessons every day, and then classes on the country's economy, politics, social and cultural norms. Lunch is red bean salad or coleslaw (cabbage is big in these parts); lavash (paper-thin bread ) rolled into a burrito and packed with egg, spinach and cheese. An old plastic bottle is filled with water from the tap. There are no Pepsi or Coca-Cola products around here.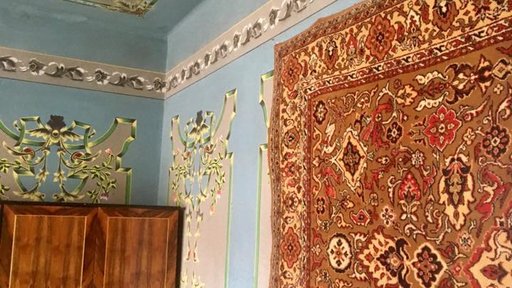 I have my own bedroom, much bigger than the one I left at home and my host family have a beautiful tiled bathroom with a powerful shower and lots of hot water. Other volunteers have told me about their "lick and promise" washes deploying a tea kettle and wet wipes, and many houses in this village still have outhouses. For now, I count myself lucky to have a washing machine and western toilet to use.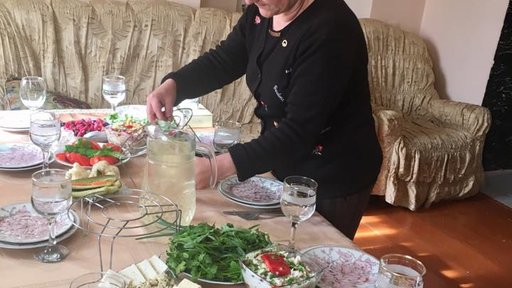 My host Elsa is in her 50s, like me. She is a great cook who makes a delicious Armenian soup called sepass---yogurt, stock and barley served hot with cilantro. Eaten with bread, it is the ultimate comfort food. There is always a chopped salad of an imaginative and colorful variety, a bowl of plain yogurt to use as a relish, and a platter of fresh dill, watercress, tarragon and cilantro. Her grandchildren eat the herbs in handfuls. Dinner is served with homemade apricot juice and followed by coffee, strong and dark in tiny cups. Over dinner in the kitchen, the family quiz me about my day's learning and laugh when I pull faces and try to act out incidents I don't yet have the words to describe. The smallest grandchild, Gayane who is 3, knows the most English, for she listens to pre-school rhymes on her mother's iPhone. I don't yet have a phone data plan and the house has no internet. The lack of digital access is the thing that that we volunteers find most difficult. Most of our group are in their 20s and have boyfriends, girlfriends, and family at home who expect to talk or message with them every day. It's just not possible. 

After dinner, we sit in the living room and watch Indian soap operas dubbed into Armenian, an ancient language dating from 450 BC. The coffee table in the living room is always piled with chocolate, wrapped candies, pomegranate, orange slices, dried fruit and cake. Neighbors, family and friends will be in and out all evening and must be (over)fed.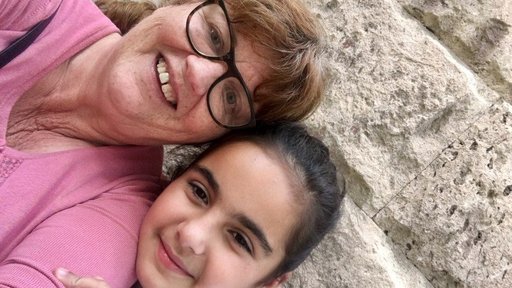 Will I enjoy two years in Armenia? Ask me when I know what and where my two-year volunteer project will be. I could be working in a big town, or a tiny mountain village where it is winter for 6 months of the year, and where the water and electricity supplies constantly fail. Ask me again then, but for now, I love Hayastan and my new life in Peace Corps.