The Ladies In My Life: A Village Community of Women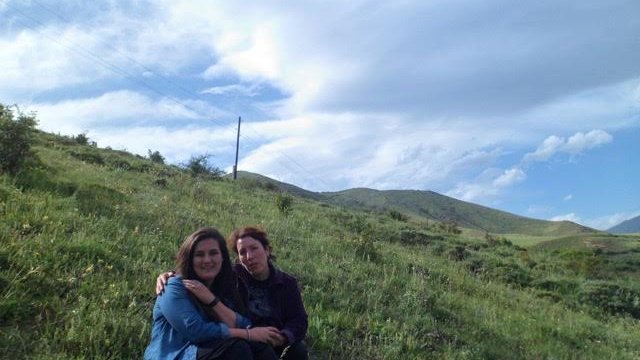 Oct. 2, 2017
Fifteen months ago, I landed in a tiny village that I could have pulled out of a Peace Corps Armenia post card if there was such a thing. I feel like I fit in as seamlessly as possible within my village.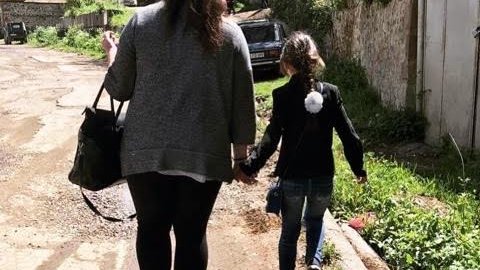 Some days, service feels all figured out and like I was well prepared, warned, and cultivated as a Volunteer. That said, aspects of my community still surprise me daily. I have delighted in moments particularly with females that I have become close with in my circle. Perhaps our closeness is what allows me a window into life in my village outside of the expected. Integration is no joke, my friends.
Integration for me happens four outlets– my host family, my counterpart (and her family), my fellow teachers, and my students. Of course there are other people in my life that break this mold, but my closest friends come from those four groups, which oftentimes overlap. Most of these people are women and girls, which has been our bond. I fit into a community within a community in my village.
There is a secret inner circle that women in my community inhabit. One with a little gossip, sure, but also glasses of cognac, long talks about hopes and dreams, and hard work, side by side. I have learned more about my community over cups of coffee, toasts, cooking together, and gathering crops than I learned from anything Pre Service Training taught me. I have also fostered closeness from these bonding activities.

My host mother and I are particularly close. This is partially because we live together, but also because she is an open minded and patient woman with a killer sense of humor. My counterpart also measures up to her in these ways, partially because of our hours of work together, but also because of her eagerness to share her culture, and collaborate. Upon my initial arrival, I was expecting to constantly shield my personality, beliefs, and sense of humor within my site. However, there have been countless times when my female companions have surprised, inspired, and reassured me.

This is what I wish people knew about Armenian women. They are especially funny, tough, open minded, and formidable spitfires, aside from being hardworking employees, dutiful wives, and consistently mind-blowing dancers. They are, just as everyone else, complex individuals that can't be quantified in cultural presentations, quantifiable data, and stereotypes.

They have helped me find confidence in myself. 

Once, I asked a friend of mine for "work-wear" advice. This friend, a woman who has never been afraid to voice her opinions about my clothing choices, helped me out. She didn't seem to understand my concern about what I wear, and my fear of peoples' opinions.  She told me it was fine, repeatedly asking me why I was worried. She closed the conversation simply:

"If you like it, wear it. The other opinions don't matter. You wear clothing that you like. Done."

They have helped me open up.

It was summer and I was hanging out with some of the teenage girls, my students. I somehow found myself playing a game that involves the losing player to have to tell the truth about anything they are asked. Each girl had obviously played this before, several times, which may be the reason that I lost every single round.

Almost every question that they asked me had to do with the differences between gender roles in Armenia and gender roles in America, which surprised me and excited me, since I wasn't going to overstep boundaries with these teenagers. Thank goodness.

Some questions I remember most included:

"When were you allowed to wear makeup? What did your parents think of you when you started?"

"What are the difference between Armenian teenagers and American teenagers dating?"

"What are the struggles of women like in America? Are there any that are the same as Armenia?" Short answer: yes.

My female students have become more and more brave with me. They ask blunt questions about cultural differences, gender roles, and leadership. I'm thankful that at this age, they're learning to know that asking questions about the world around them is a great thing.

They have helped me find meaning in my service.

In this vein, I see girls in my community being brave— not shooing their passion for knowledge, and seizing opportunities to grow in whatever capacity they see fit. Through Peace Corps service, I hope to be a role model for them— somebody who helps them on their track to being part of a tradition of strong, community oriented, and brave leaders. 

These stories and observations are result of my closeness with my community members and the trust we have built. Still, this trust has challenged my perceptions and added complexity to people that have been so integral in my service.