From the mountains of Nepal to Panama and beyond
When 13-year-old Bhoj Rai learned he'd be moving from the remote mountains of eastern Nepal to America, he was thrilled. 
He imagined leaving behind a tough life of subsistence farming and discovering a place full of educational opportunities and more.
"When I was young, the vision of America was a surreal green land," Rai said. "Everything was clean, and there was so much money that everything was made out of gold."
Upon arriving at his new school in Santa Cruz, Rai received a warm welcome by his schoolmates in to the sixth grade. American television, with its head-spinning variety of programs (there was only one daily TV show in Nepal), also helped Rai get into the swing of things both culturally and linguistically.
However, Rai did not forget his native land. He eventually graduated from University of California, Santa Cruz, with a degree in environmental studies, hoping to bring his knowledge back to Nepal in order to improve farmers' lives.
After graduation, Rai couldn't afford to go to Nepal on his own. Instead, he chose to use his inspiration to help others as a Peace Corps Volunteer in 2007.
"When I got the invitation to go to Panama, I was super excited," Rai said. "As a sustainable agriculture extension Volunteer I would work with indigenous people. This aligned with my desire to help people who were most marginalized."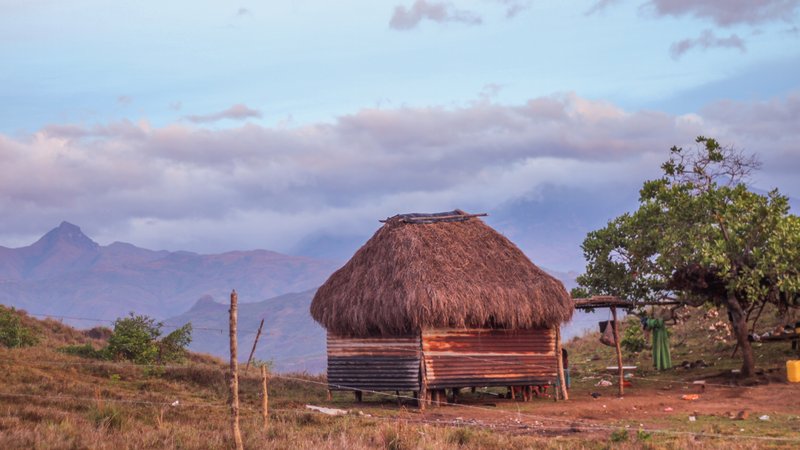 When Rai arrived in Alto Algarrobo, Panama, he found himself in a beautiful and remote village made up of simple huts with no running water, electricity, or latrines. Rai felt like he had come full circle.
"People in Alto Algarrobo practiced some of the same agricultural practices as in Nepal," Rai said. "I would tell people in Panama, 'This is like my second childhood.' I grew up in a village of subsistence farmers. We had buffalo, cow, and sheep to supplement our diet. We foraged for wood to use as fuel."
Rai's main project as a Peace Corps Volunteer was to complete aquaculture farms the previous Volunteer had started for villages in the area.
"The goal was to bring protein into their diet and improve nutrition," Rai said. "They could also sell the surplus to generate extra income to pay for school and medical expenses."
Rai worked with his community to build 18 farms over a two-year period.
"People, especially the farmers, were really thankful that the Peace Corps was there to help them build the ponds and put food on their plates," Rai recalled. "The first harvest was a really satisfying, defining moment for me."
Having fulfilled his desire to help a community in need as a Peace Corps Volunteer, Rai has also made good on his desire to help the people of Nepal.
During the massive earthquakes in Nepal in April of 2015, the entire village of Badegaun was destroyed along with many others. Rai's wife is from Badegaun, where her family still lives.
"My wife's village is located in the Sindhupalchowk district between the two epicenters of the earthquakes," Rai said. "All 70 homes in the village were destroyed."
Rai has been leading a fundraising effort in Santa Cruz, where he lives with his wife, since the 2015 earthquakes. Many community members and local businesses have given in-kind and financial donations totaling over $20,000 for recovery efforts in Badegaun.
"I am really thankful for the way the Santa Cruz community has come together to pitch in and help the people of Nepal," Rai said. "The earthquake happened just before the monsoon (growing) season started. The donated money is being used to buy supplies for farming and other needs."