Peace Corps Response Overview and History
Powerful catalysts for change
Peace Corps Response Volunteers build capacity, transfer skills, and offer technical expertise. Their impact lasts well beyond their service.
---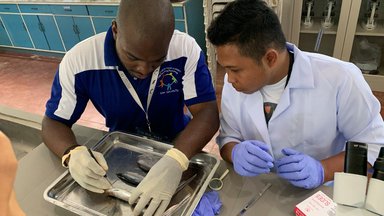 Overview
Peace Corps Response sends experienced professionals to undertake short-term, high-impact service assignments in communities around the world. Peace Corps Response Volunteers are expected to possess the technical skills needed to fulfill their assigned role with minimal training.
Required qualifications typically include at least a 4-year undergraduate degree and 2-5 years of professional experience.
Several positions require advanced degrees or certifications, more than 5 years of relevant professional experience, and prior experience in mid- or senior-level positions.
Prior overseas experience is not required, however, cultural competency is expected.
Host countries make over 200 requests each year with assignments lasting an average of 10 months. The majority are unique and non-recurring. Assignments fall under one of six work sectors (agriculture, community economic development, education, environment, health, and youth in development) or the Advancing Health Professionals (AHP) program.
---
Life away from home is not all easy, but it is certainly fulfilling. I am making use of all the skills I have learned in my personal and professional life, and I am integrating them into my role as a Peace Corps Response Volunteer.

Brian Sway, Peace Corps Response Volunteer in South Africa
---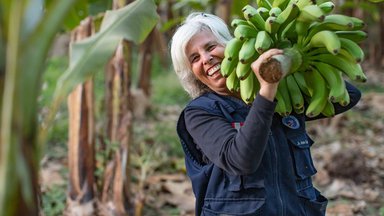 About serving
Response Volunteers develop strong relationships with host country partner organizations and community members and become immersed in cultural traditions.
They may serve in a wide variety of environments, from national or regional-level offices of governmental and non-governmental institutions in urban centers to rural communities to outposts in ecological reserves.
---
Program history
In Peace Corps Response's nearly 25 years of existence, more than 3,800 Volunteers have served in over 80 countries.
Timeline
1996
Formally established as Crisis Corps by Peace Corps Director Mark Gearan and President Bill Clinton in a Rose Garden ceremony on June 19, 1996.
1990s-early 2000s
From Bosnia to Guinea to El Salvador – hundreds of RPCVs signed up to help communities recover from conflicts, hurricanes, earthquakes, and more.
2004-2005
The largest groups of Crisis Corps Volunteers who ever served included the 73 Volunteers who went to Thailand and Sri Lanka following the 2004 tsunami, and the 272 Volunteers who served in the United States at the request of the Federal Emergency Management Agency following Hurricanes Katrina and Rita in 2005.
2007
As Crisis Corps became better known, the requests for these specialized Volunteers continued to roll in, even in non-post-disaster situations. In 2007, Crisis Corps officially became Peace Corps Response, a change that allowed the program to broaden its scope and to continue to meet the specific, critical needs of the host countries where Volunteers serve.
2012
Today the majority of Peace Corps Response assignments are high-impact technical assignments focused on building host country capacity. As the program continues to grow, so does the need for experienced professionals. Therefore in 2012, Peace Corps Response expanded to include Americans without previous Peace Corps experience.
2015-2016
Peace Corps Response pilots innovative partnerships to meet the needs of our host country partners. In 2015, Peace Corps Response and the IBM Corporate Service launched a strategic partnership to engage teams of highly skilled corporate professionals to work collaboratively with Peace Corps Response Volunteers and their host country partners. Peace Corps Response also leverages strategic partnerships with the Centers for Disease Control to place Volunteers with implementing partners in the field, Rotary International to promote service opportunities, and more.
2019
In 2019, PCR launched the Advancing Health Professionals program.