Viet Nam
Living Conditions
Communications
Telephones
Mobile phones are everywhere in Viet Nam and Wi-Fi is ubiquitous. Mobile phones will be required for all Peace Corps Volunteers as part of their emergency plan. Volunteers may choose to bring their own phone to use during service. They should make sure that these devices are "unlocked."
Internet
Viet Nam ranks 16th in the world in terms of internet users. Affordable services have made it easier for users to access the internet. Wireless internet access is readily available in most places, although the connection speed and consistency may be of varying quality. Volunteers may wish to subscribe to a virtual private network prior to their arrival in Viet Nam. Regardless, Volunteers should not assume privacy in regard to their internet and social media usage while in Viet Nam.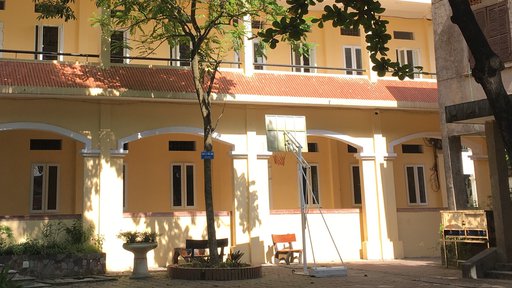 Housing and Site Location
During Pre-Service Training (the first three months in country) Volunteers will live in independent housing near the Peace Corps office in the city of Hanoi. When Volunteers move to their permanent site, they will live in independent housing on or within commuting distance of the school grounds at sites within the Ha Noi and Ho Chi Minh City provinces. Volunteers will have access to local markets and transportation to the city. Wireless internet access is readily available in most places, though the connection speed and consistency can be of varying quality.
As with all sites selected for Volunteers, housing will meet Peace Corps safety and security requirements. The schools and communities are committed to making the Volunteer feel welcome and you can expect school officials and teachers to be actively involved in your day to day life to ensure you are safe and healthy. These teachers and school leaders will likely be very interested in how you are spending time, what you enjoy eating, and your interests and hobbies. As this is a newer program, government officials will also likely be curious about your work, language development, and community integration. More broadly, Volunteers in Viet Nam should not presume privacy with regard to their internet usage; the government of Viet Nam routinely monitors all social media.
Regardless of where in the world they serve, Peace Corps Volunteers are often the subject of curiosity and/or unwanted attention regarding both visible and non-visible aspects of their identity – e.g., skin and hair color or texture, height and weight, race, ethnicity, tribe, national origin, language, religious beliefs, gender identification, sexual orientation, political affiliation, family structure, age, marriage status, socio-economic status, ability, and other aspects. A Volunteer's colleagues and neighbors may be unused to interacting with foreigners and may have preconceptions about Americans. With the support of Peace Corps staff, Volunteers will become adept at managing this type of attention; as a Volunteer and their community get used to living and working together, the level of this type of attention may fluctuate.
The Peace Corps is committed to creating a supportive and inclusive environment for staff and Volunteers. During Pre-Service Training, staff will provide Volunteers with information and support how a Volunteer's identities may impact their experiences in relation to integration, safety, and other topics. Peace Corps Viet Nam staff will continue to gather information specific to what Volunteers may experience and will welcome discussions on diversity and inclusivity-related concerns at any time.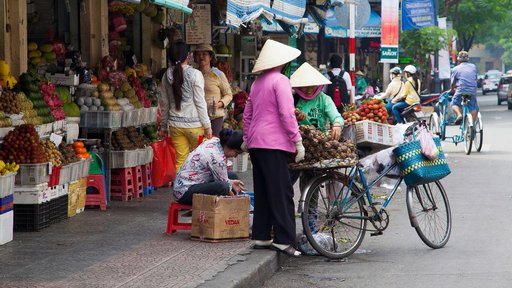 Living Allowance and Money Management
Volunteers receive a monthly allowance in Vietnamese Dong that is sufficient to cover basic expenses. The allowance includes funds for food, household supplies, clothing, transportation, modest recreation and entertainment, and incidental expenses.
Peace Corps Volunteers are expected to live at a level that is comparable with that of their host country counterparts. The Peace Corps discourages Volunteers from supplementing their living allowance with funds from home. ATM machines are available in cities and credit cards can be used at larger establishments. Check with your bank regarding service fees for international transactions.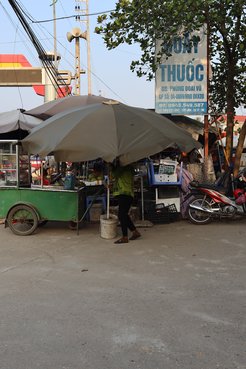 Food and Diet
Vietnamese food is varied, flavorful, and delicious. Meat, particularly pork, and rice are eaten on a daily basis by many Vietnamese. Fresh fruit and vegetables are plentiful. Food is cooked in a variety of ways: deep fried, stir fried, boiled, or steamed. A typical Vietnamese meal includes rice, a soup dish, a meat or fish dish, a vegetable dish, and fish sauce with garlic, chili, and lemon. Volunteers who prefer not to eat meat, fish, or animal products should know that these ingredients are often included to add flavor to any dish. Food is a sensitive cultural topic, because it is around food that families and friends often get together. Many Vietnamese show affection to others by sharing food, whether they can afford to or not. During social events and work visits, community members commonly offer a variety of foods to Volunteers. Rejecting or throwing away food is generally not well received in Viet Nam and could be considered impolite.
Transportation
Volunteers are likely to travel by foot, bicycle, and/or bus to get around or run errands at a local market. Viet Nam has an extensive bus network and we anticipate that Volunteers will be able to travel from their sites in the outlying districts of Ha Noi municipality or Ho Chi Minh municipality to Ha Noi city or Ho Chi Minh City by bus; taxis may also be available. For holiday travel within Viet Nam, Volunteers may choose to travel by bus, train, or plane. Note that the use of motorcycles/scooters by Volunteers (as drivers or passengers) in any area of the country will be prohibited, as will be the use of bicycles in the urban center of Ha Noi and Ho Chi Minh City.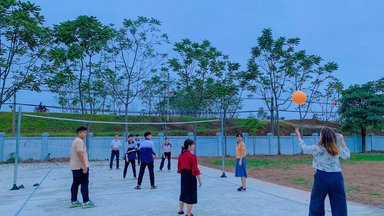 Social Activities
Peace Corps Viet Nam is a new program so the staff is still learning about what kind of social activities may be common for Volunteers in their host communities. However, we do know that Vietnamese people are very hospitable and welcoming, so Volunteers can expect many invitations for sharing meals or having tea or coffee together. Sports and group exercise are also common ways to recreate.
Professionalism, Dress, and Behavior
As teachers, Volunteers are expected to be role models and it will be important that they observe and follow the local standards of professional dress. This demonstrates respect for the community and country in which we are living and serving and it increases the Volunteer's ability to be trusted, respected and their overall integration. Note that parents may express concern if a teacher's appearance is unconventional by local standards, even when the teacher is not in school. This may result in difficulty in building trust, which will negatively impact the Volunteer's integration and ability to be optimally successful in their service. In Viet Nam, the school and school district will have an established dress code and grooming standards. The Volunteer will be asked to adhere to these and to present attuned to cultural standards that may be considerably more conservative with regards to dress, hair, piercings, and tattoos.
Dress expectations at Vietnamese schools may be more conservative than what you are familiar with in the U.S. This means Volunteers should wear clean, pressed, and well-fitted long pants, skirts, and shirts. "Dress" pants (or skirts) and short- or long-sleeved collared shirts are appropriate for school. Dresses and skirts should fall below the knee. Clothing that is ripped, frayed, disheveled, tight, revealing is strongly discouraged, as is athletic wear, and caps. Flip-flops or slipper-type shoes are not appropriate for teaching. Open-toed shoes for women are acceptable.
Male and female Volunteers should keep their hair clean and neat both in and out of school. Male Vietnamese teachers are typically clean-shaven. Volunteers will need to be willing to find ways to be as culturally appropriate as possible in regard to hairstyles, hair colors, facial hair, and other personal choices related to professionalism, dress and behavior.
Visible body art such as tattoos and piercings do not fit professional standards for teachers. Tattoos should be kept covered during trainings and service, both in and out of school.