WASH in Action for Tisvel Villagers
Peace Corps Volunteer Claire L has been in her community for just over a year. Since her arrival at site she has never stopped working.
She was able to effectively communicate with her community and her people around the area on WASH (Water, and Sanitation Hygiene). She continues to check in with her program team in regards to her work, language skills and her cultural integration at site. Claire was successful in her first year with her first project and she is looking forward to her next project.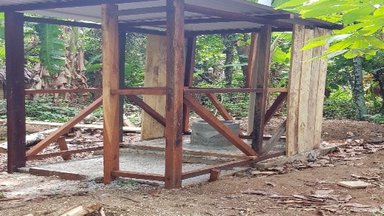 Challenges makes people grow and successful in anything that they do. For Claire this is what she has encountered at her site. The most challenging thing that she ever dealt with is how to motivate individuals in her community to work and to complete the VIP toilet project. Her cultural integration was her strength when moving from house to house talking and making friends with the people in her community.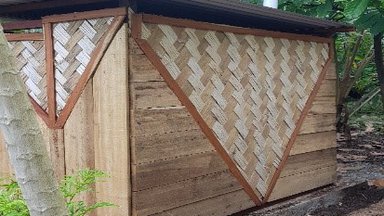 She held a number of workshops and tried her best to liaise with other skillful people in her community. She and her counterpart met with the carpenter (who will be instructing every family on the construction of the toilets) and they developed a plan of action for the project. They held workshops with the local carpenter and the committee about building VIP toilets. They went over the construction plans, did an inventory on materials, and wrote a work schedule.
The workshop included information on how VIP toilets work, why VIP toilets are cleaner than bush toilets, and how to build and maintain a VIP toilet. A video that was produced by Wan Smol Bag about how to build a VIP toilet was also shown and distributed among households and individuals to build awareness.
Ms Lopez is learning new things every day and she is continuing to learn how to effectively use indirect communication techniques. She has learned that many times, communicating in a very direct way (as is the way in western culture) is not culturally appropriate in Vanuatu culture. In Vanuatu, using indirect communication technique is much more effective and culturally appropriate. In learning this, she has also learned lessons in patience and have gained much more respect from her community for organization and development around her community.
On the 3rd of September 2019, the Peace Corps office was honored to witness the opening of the 45 improved VIP toilets of Tisvel community on South West Malekula in the Malampa province. Congratulations to Claire, Health committee and her team members in the village for the accomplishment of this project.