Response Peace Corps Volunteer, Connie R, Strengthens Quality Assurance & Compliance within the Ministry of Education & Training
Connie began her service as a Peace Corps Response Volunteer in 2016. 
She is a member of the Quality Assurance & Standards Unit within the Department of Education & Training assisting to build the capacity of her counterpart in the area of quality assurance and compliance. The Ministry of Education and Training requested assistance from Peace Corps Vanuatu to improving student learning in Vanuatu. As a part of Peace Corps Vanuatu's Education response to the governments call, Connie was recruited and brought to Vanuatu to assist with addressing the outcomes of Vanuatu's most recent education reform. During Vanuatu's education system reform between 2000 and 2013 a number of NGOs and other aid organizations provided the Government of Vanuatu with strategies, improvement plans, capacity building suggestions and recommendations which led to complex issues in the area of assuring quality.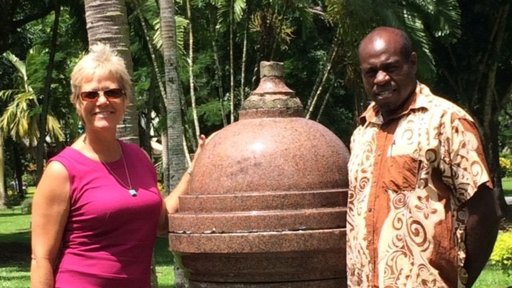 The Government of Vanuatu recognized that monitoring of different policies and procedures were not being conducted, and desired results were not being met. Thus in 2014 the Quality Assurance and Standard Unit was created by the Ministry of Education and Training.  This unit is required to develop a Quality Management System Policy that monitors the Ministry-wide standards across the MoET sector. The scope of this unit oversees several core functions of the MoET including the coordination of quality control assurance and standards with other existing regulatory bodies and the MoET organizational standards.  
Connie works within the unit that supervises the overarching support that ensures quality results of teaching and learning, research and consultancy service through compliance of this policy. The unit also works closely with HR, regulatory bodies and PSC to provide reports identifying individuals and organizations that have not met the standards.  Connie works to promote MoET's Quality Culture which upholds quality standards and excellence and MoETs idea of the collective responsibility to work toward distinction in the education sector.