A Sustainable Community Initiative
The Ichupa Upcycle Project is a community-based social enterprise inspired by Returned Peace Corps Volunteer -RPCV Michał Matejczuk when he served (2016) in Mbale District in Eastern Uganda. Michal now lives in Hyderabad, India as a Henry R. Luce Scholar.
When Education Peace Corps Volunteer (PCV) Robyn Brandon recently arrived to serve in the same locality, the project received a great boost. Under the Ichupa project, 42 rainwater catchment tanks have been constructed with a total holding capacity of over 400,000liters of water. In addition, 130,000+ plastic bottles have been up-cycled and over 50 apprentices trained.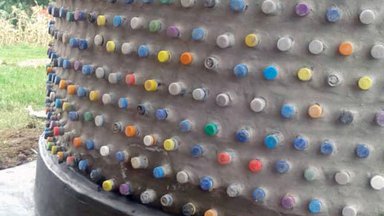 Being the very first time she was hearing about the up-cycling and reusing plastic waste in Uganda, PCV Robyn was fascinated at the idea during their informal discussions with her counterpart, teacher Rose Asio. It was then that she learned about the impact the Ichupa upcycle Project has made and its immense benefits to the community. The eco-friendly project was located at a primary school next door in Mbale Town where it continues to help reduce the time students spend fetching water and the harassment incurred. Robyn later met the Project's engineer Nicholas who greatly inspired her to expand on the work RPCV Michal had done in the community.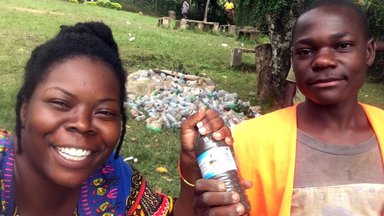 With Robyn embracing the project and embarking on an effort to sensitize her community by setting up a water committee, the benefits of the project will go far and wide. More and more communities will soon register to collect bottles and build more water catchment tanks. This is an example of a project idea that draws generations of Volunteers to generate sustainable benefits across communities while addressing the critical issue of environment conservation across Uganda.