Social and Environmental Impact Cookstoves
As an Agribusiness Peace Corps Volunteer living in Uganda, I implemented a project that benefited the planet and people's lives at the same time! This was done through a series of trainings that were implemented with the objective to reduce deforestation through introduction of new and more efficient cooking stoves.
Rukungiri District in Uganda is located near Queen Elizabeth National Park (QENP), and the villages are quite rural. It was brought to my attention, that as a result of inefficient cooking methods, drastic deforestation of QENP was persistent. This reality was compounded by the risk to community members, who, despite a need for resources, can be fined and/or punished if caught stealing wood. With this knowledge, I worked with my host organization to identify individuals to start a project to address community/home needs for cooking and reduce the impact that the current methods were having on the environment.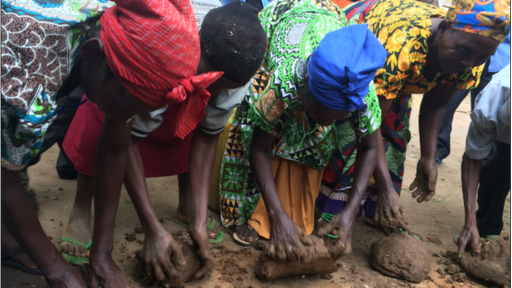 The scale of the need was clearly visible from our initial needs assessment which found that 70% of community members use the local "stoves", which consist of stones and firewood for their cooking. Of the 70% of these families surveyed, over 90% of individuals gather their firewood illegally from private land and neighboring QNEP. With the help of my host organization and counterpart, we sought to create a project that would teach community members how to create an improved and more efficient cook stove made from locally available materials. In addition, members would be trained on how to make bio-briquettes, which is charcoal made from food scraps and porridge, and seek to avail training on techniques for small-kitchen gardening and nutrition trainings.
The primary goal of the trainings was to allow the community members to be innovative and learn a cost effective and safer way of preparing their food. The charcoal stoves reduce the amount of time spent by the community members cooking and reduce the risk of smoke inhalation. In addition to these critical benefits for the individuals and families, new charcoal stoves reduce the amount of deforestation by eliminating the reliance and risk of obtaining often illegal firewood from QNEP and the surrounding environment.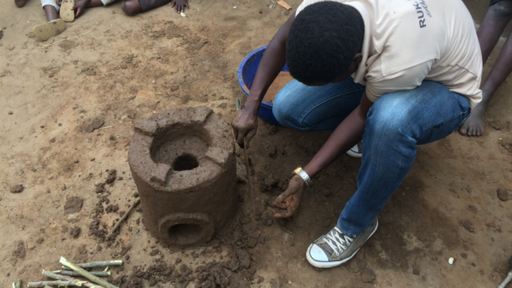 I am happy to report that the project has been incredibly successful so far! Since the initial cook stove trainings, 42 stoves have been made by the community members and several have been sold. One highlight is from Junior, a 12-year-old in primary-two, who attended one of the cook stove trainings with his mother. After finishing the course, Junior made a cook stove for his mother and went on to create a second which he sold to a neighbor to buy school supplies and plans to use remaining funds to make additional stoves!