Reading as a vehicle for socio-economic development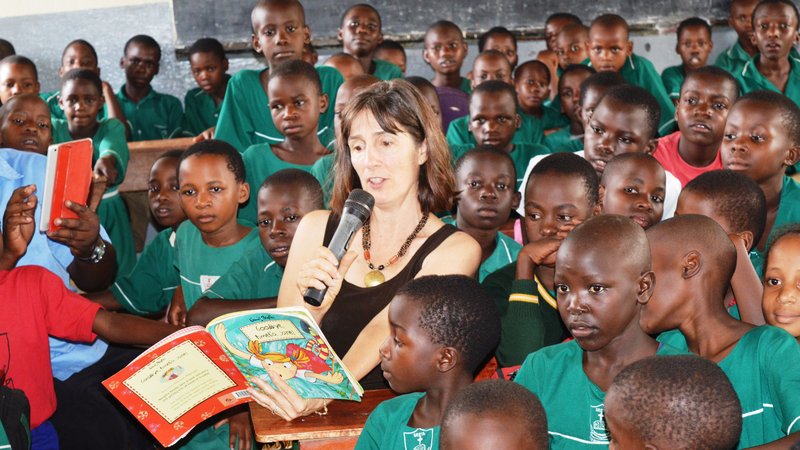 March 16, 2017
Reading is a habit that is developed over time. 
"We take this as an opportunity to involve you in personal reading growth and as parents/prospectus parents, uncles, aunties in the education/learning of the children. By far proven research shows that parent involvement improves not only a child's behavior and attendance but also positively affects a child's achievement. There are various ways you can get involved and one such is through the DEAR Day (Drop Everything and Read)", the Education Program Manager said.
Yesterday the Deputy Chief of Mission of the U.S. Embassy in Uganda, Ms Colette Marcellin, joined thousands of people across the country to celebrate the 4th annual DEAR Day - reading to pupils in a school to promote the culture and love of reading. The nationwide event led by Peace Corps Volunteers supported by Peace Corps staff saw participants across the country put down whatever they were doing (Drop Everything) at exactly 11:00 a.m. on March 15th to engage in reading (And Read).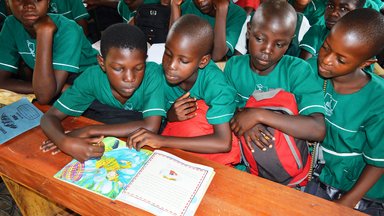 At a school in Central Uganda where Ms Colette was the guest reader, pupils and teachers gathered in the school hall to take part in the main reading event characterized by beautiful messages, excited listening, clapping and photo shoots. Pupils took turns to read for her in a colorful ceremony attended by several district officials.

The story that was read by the Deputy Chief of Mission was an interesting Ugandan folk tale printed on old sacks cut into regular rectangular sheets and bound together into a Big Book. This innovative work of Education Volunteer Elizabeth and her pupils was great fun as pupils from both the infant and the upper primary schools, and their teachers attentively listened to the story of "How the Crane got its Crown".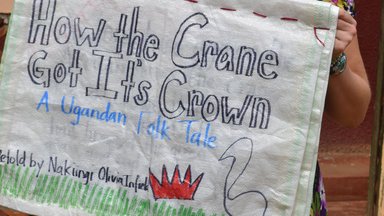 Ms Colette appreciated the work done by the school in promoting literacy especially among the young learners. She lauded the collaboration that exists between the school and Peace Corps in which the latter has placed several Volunteers at the school in the past years.

The District Education Officer emphasized the importance of promoting the culture of reading as a vehicle of socio-economic development.