Peace Corps Uganda Returned Peace Corps Volunteer Receives Prestigious John F. Kennedy Service Award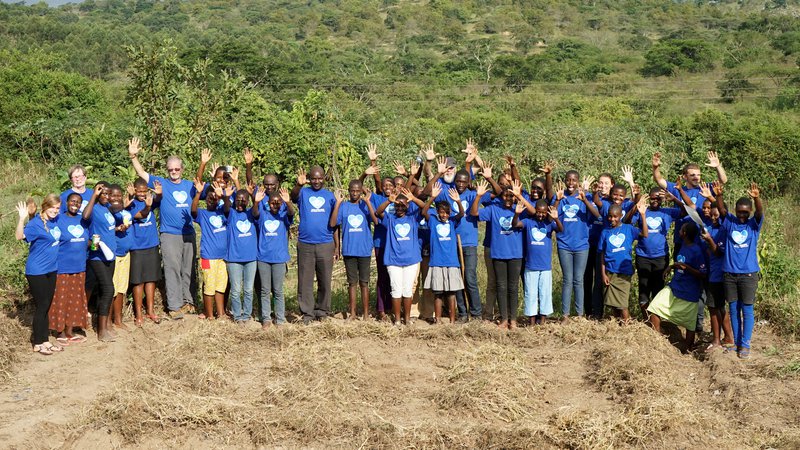 Aug. 9, 2022
Every five years, the Peace Corps community comes together to honor distinguished current and returned Peace Corps Volunteers as well as staff with the John F. Kennedy Service Award. This honor is bestowed to just a few individuals who go above and beyond the call of duty and who have made exceptional contributions in service and leadership to further the Peace Corps mission and three goals.
This year, Peace Corps Uganda is honored to have amongst the winners our very own Returned Peace Corps Response Volunteer Genevieve Evenhouse. Genevieve grew up in the Philippines and immigrated to the United States in 1997. Ms. Evenhouse is a board-certified licensed nurse practitioner with a master's degree in maternal/women's health nursing.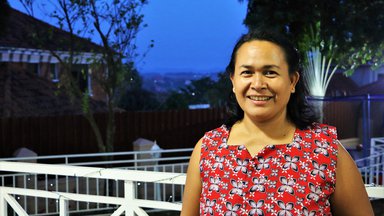 Genevieve chose to contribute her skills to the Peace Corps under the Global Health Service Program, now called Advancing Health Professionals, which is designed to meet the need for well-trained health professionals. Ms. Evenhouse was sworn in on August 13, 2015 and began her assignement. She worked as a nurse educator and faculty member at Muni University in Arua, West Nile Region of Uganda. Her placement was designed to address the critical shortage of nurses through a close collaboration with the Ministry of Health, Ministry of Education, and Muni University to increase capacity and strengthen the quality and sustainability of nursing education and clinical practice.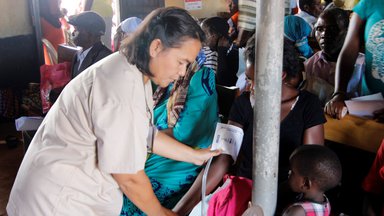 Over the course of her year of service, she accomplished the following:
Developed six course syllabi for the nursing program based on the approved curriculum;
Co-authored the development of diploma to degree extension nursing program curriculum by creating 16 course descriptions and their respective contents;
Taught 12 sessions of sexuality and life skills in a co-ed high school;
Facilitated three community workshops on reproductive health for young women;
Co-authored an HIV/AIDS and communicable disease policy for Muni University;
Created a student mentoring policy and student health handbook for Muni University;
Mentored four Muni University students to improve academic performance;
Strengthened the collaboration between Muni University and Arua Regional Referral Hospital by working with ARRH staff members in the Antenatal and Immunization clinics and Labor Suite;
Assisted in the site preparation and development of training design for the 2016-17 GHSP volunteers;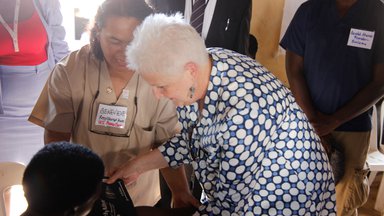 Genevieve is just one example of the tremendous contributions that Peace Corps Volunteers make worldwide to further the development aims of the host countries where we have been invited to serve. Her compassion, social conscience, and dedication to developing nursing education so that others might follow in her footsteps is what makes her an outstanding recipient of this award. Peace Corps Uganda is proud of her accomplishments and the legacy that she has left at Muni University, with her students, her colleagues, and Peace Corps Uganda. Genevieve- we are proud of you and are honored to call you one of our own!
Thank you, Peace Corps for this privilege. Thank you, too, for acknowledging my work in and passion for volunteerism. The thought of being a recipient of this service award which honors President John F. Kennedy astounds me; it feels magical. I feel like Hermione or maybe Harry Potter in my other life, yet with a twist, too. Just like Harry Potter and Hermione, it comes with a responsibility to uphold the ideals that this award stands for: President Kennedy's vision, leadership, and commitment to public service"

Genevieve Evenhouse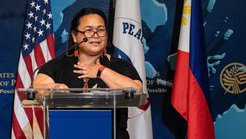 I did not come here alone or did get here alone, literally and figuratively. It took a village. In my case, it took a "barangay". So, to start naming my "barangay" people, I would like to start with my lovely parents; they're somewhere in the universe right now. They truly believed in the power of education and that's why I'm here. Education is an integral part of me, of being a Peace Corps Volunteer. This is because I feel that knowledge is power and it promotes freedom for all of humanity".

Genevieve Evenhouse
Since President John F. Kennedy established the Peace Corps in 1961, more than 1,861 Americans have served in Uganda. For more information, visit our Uganda (peacecorps.gov), Facebook and Twitter Accounts
---