Homestay farewell at Peace Corps Uganda
Homestay living of a Peace Corps trainee/Volunteer with a host Ugandan family is a key component of every pre-service training.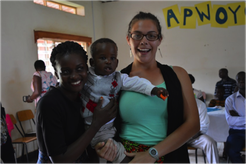 Trainees learn much from the homestay experience. They are exposed to Ugandan lifestyles, local language and culture. This helps prepare them to integrate in the communities they will serve for two years. This in turn creates an opportunity for Ugandans to learn about the American lifestyles and culture. 
Saturday, July 30th marked the conclusion of homestay clusters, or "satellites" in the different language regions of the country. The language regions for this Health and Agribusiness training group are: Runyankore/Rukiga, Lusoga, Luganda, Acholi, Runyoro/Rutooro, and Lumasaaba. At the conclusion of the homestays, Peace Corps staff and the trainees say farewell to host families and the communities in which they lived. 
One thank you event took place in Gulu. The event was graced by the LC 3 Vice chairperson of Bardege Division and other community leaders. The trainees and the host families shared so passionately their experiences during this homestay. "We are very happy to get the opportunity of having American Children in our homes", said one homestay mother. "This is my son, he is my last born" said another Ugandan parent.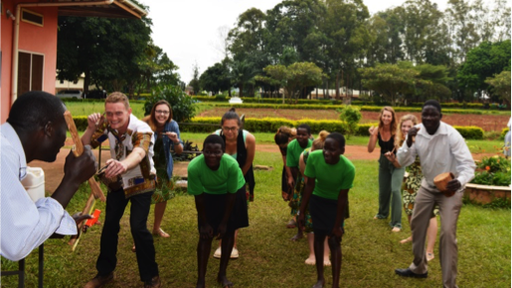 The trainees thanked the Homestay parents for teaching them the Acholi language, culture and basic survival skills like cooking the local foods like "malakwang and layata", among others.