HIV Youth Group: Establishing a Safe Space
Working inside a Hospital in Northern Uganda, I feel strongly about implementing a support group for youth in the community, specifically HIV positive adolescents. 
As a Peace Corps Volunteer in Uganda's Health Sector, I realize being a teenager is difficult, but living with HIV adds another layer of complexity that can be daunting. Teenagers go through changes emotionally, physically, and socially that make for a time of both disorientation and discovery. This transitional period can bring up issues of independency and self-identity as many teenagers exhibit sporadic mood swings, physical changes that cause insecurity, and the strong desire to fit in with their peers.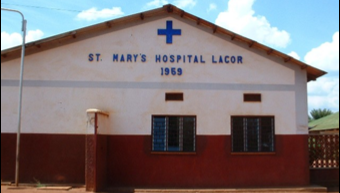 Now, imagine coping with the physical and emotional rollercoaster of being a teenager, while being HIV positive. Physically, coping with the burden of sickness and side effects from ARVs (Antiretroviral drugs) that are taken daily. Socially, feeling different from your peers and struggling to fit in. In my experience of working with adolescents with HIV, I've observed that they are tired. They are tired of taking drugs, tired of visits to the hospital, tired of the additional illnesses due to a weakened immune system. Ultimately they are tired of being sick, and who could blame them? Adolescents have the highest rates of ARV drug failure and it's easy to imagine why. In addition to the everyday challenges of being an adolescent, it's amplified by dealing with a chronic illness.
Early in my service we sought to relieve this stress by creating a safe space for youth living with HIV. We established a youth group in partnership with the local HIV Clinic. The emphasis of the youth group is to support the HIV positive adolescents, by providing education on HIV and AIDS prevention of transmission to others, drug adherence, disclosure, and positive living. The clinic further provides use of its grounds to offer an environment capable of delivering age appropriate services to the youth to learn, play, and interact with their peers without fear. Youth living with HIV are one of the hardest groups to reach, and the HIV Clinic hopes to create long lasting peer support by linking these teens with one another, while providing education to them in the process. The youth group establishes a safe space, free of judgement to ask questions and get informative, correct answers.
Though the group is still new, participants are starting to learn what they can expect from the group and what is expected of them. It was natural in the beginning phases to have uncomfortable feelings, but as time has passed the participants are opening up and bonds are being built. Trusting the process and learning to get to know one another is a natural step and we try to make it fun through games and activities focused on team learning and trust building. Most importantly, they are learning to ask questions that are important to them. The goal remains for participants are to take away valuable information about their illness and to learn what they can do to keep themselves healthy. In that light, we've also seen the selflessness of these strong young minds, as they ask not only about themselves, but how they can keep their friends, partners, and family safe. Given this experience, the future of the youth group is promising and I have confidence these teens can provide support to one another in ways other people and places cannot. I look forward to continuing to watch the growth and connections formed in the group and hope they last for years to come.