First National Conference on Antimicrobial Resistance
After noticing that a number of her patients were not improving as expected after a series of antimicrobial treatments, Peace Corps Volunteer Jenifer Lasman realized the reason for this was due to antimicrobial resistance after further investigations. There are an increasing number of diseases resistant to antibiotic treatment, even to the most advanced and previously known effective therapy. This has contributed to the high mortality index in all Ugandan hospitals as a result of bacterial infections that are not well controlled. Together with the faculty and fellow Peace Corps Volunteers at Busitema University, a conference was organized to discuss antimicrobial resistance with all stakeholders in the health sector in order to forge a way forward to manage this global health challenge.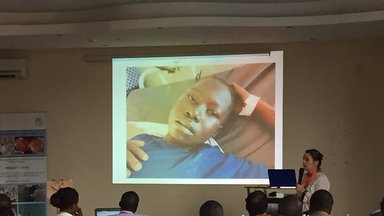 The conference with over 250 participants was officially opened by the Minister of Health for Primary Health Care, Hon. Joyce Moriku Kaducu who acknowledged this national challenge and pledged government commitment to the implementation of key recommendations from the conference. She urged that this conference will lead the country to the next chapter of successful treatment of infectious diseases. 
Among key recommendations that were discussed is; the continuous medical education on the appropriate use of antibiotics at all health service delivery levels and a commission on pesticide control and antibiotic resistance be formed that would monitor and ensure implementation of guidelines.
The U.S. Ambassador, in her closing remarks acknowledged the importance of addressing the issue of antimicrobial resistance and also pledged support to work with Ugandan partners to find lasting solutions to this global health challenge.

The Global Health Service Partnership, a partnership between the U.S. Peace Corps and Seed Global Health funded by Presidents Emergency Plan for AIDS Relief (PEPFAR) was proud to be a part of the first ever national conference on antimicrobial resistance.