Vava'u village is cleaning up
Group 80 Volunteer Alex is helping leaders and youth in his Vava'u village to develop a new and improved waste management system for their community.
The components include construction and use of 50+ rubbish platforms (where residents can store their trash safe from wandering dogs and pigs prior to pick-up), weekly pick-up and transportation of rubbish to an approved dump, creation of a community garden on under-used land, regular cutting of grass, creation of metal-recycling baskets, posting of signs containing eco-friendly messages around town (created by Alex's primary school students), local fundraising to cover costs of bags and fuel, and education regarding the why's and how's of a more eco-friendly approach to managing household trash.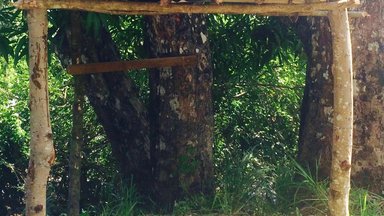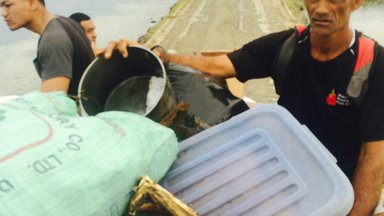 This approach is consistent with the Tonga Waste Authority's "Clean Green Tonga" efforts (and similar initiatives of the Vava'u Environmental Protection Association and Ministry of the Environment) to improve community waste management practices and move away from burning or burying trash or dumping it on the roadside or beach.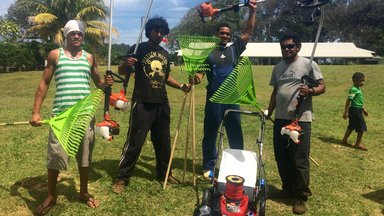 Alex secured US-AID Small Project Assistance (SPA) environmental funds to support this work. This was the first time our Volunteers used SPA funding for a project related to waste management.

This project also ties in with the "English for Earth" component of our English Literacy Project in which we link the work of our English Literacy Facilitators to environmental education. (Volunteers are working with the Tonga Waste Authority to create Sight Word Books on topics such as "Stop Burning Rubbish" and "Recycling" for use as simple English reading materials in Tongan schools.) Phase II of the project will focus on strengthening the new community garden and training of youth in horticultural and business practices.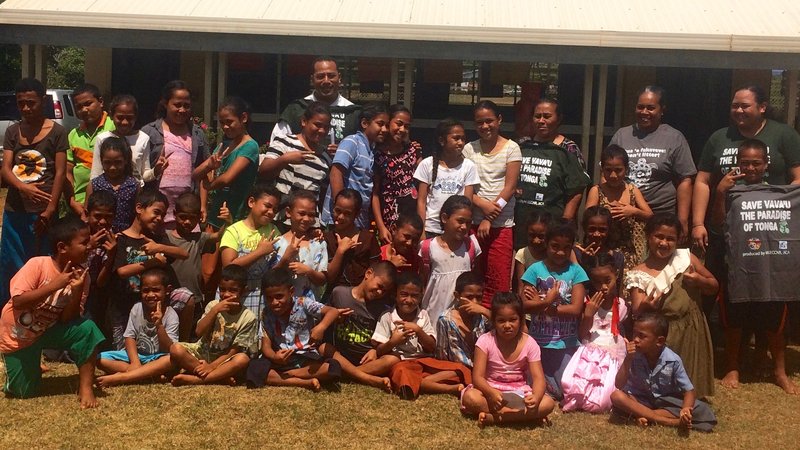 At the conclusion of his report to US-AID, Alex states:

If this project has taught me anything it's that the Tongans have an amazing amount of resolve and perseverance. They are able to rally around a cause when it really counts and when time is of the essence produce results. I am eager to enter the second phase of this project and to continue to work alongside people I have come to consider family.